Maybe it's just me, but sometime after having kids, it hit me that I was losing track of myself. I'd worn the same stained shirts and holey yoga pants for I don't even know how long. I was wrapped up in sleep schedules and work deadlines. Who even am I outside of motherhood? I'd forgotten.
You know what helped? Remembering where my true identity lies. But, it did feel good to invest a little in myself, so I did what all moms love to do: I stole some precious me-time and drove my weary self to Target. I got an iced coffee and spent some time just trying on new things, and left with a few items that didn't smell like breastmilk. What a luxury! What a day!
Many times in motherhood, women forget who they are outside of being a mother; and sometimes women forget who they are in general. They forget what they are capable of, that they themselves have so much value to give the world, and that they inspire so many through their sacrifices and successes.
Here at The Well, our focus is on serving and refreshing women to be able to go into the world and serve their children and others. We serve women, moms, and children and meet them where they are in their lives. We provide programs to guide them through crisis, open our doors to other nonprofits to use our space, and act as a next step space for struggling women.
$8 billion left the economy because women left the workforce during covid. Crazy right? Childcare is too expensive in most cases, causing women to face whether they will work to pay for childcare or simply stay at home so they do not lose money. In 2019, the highest suicide rates consisted of teenagers, construction workers, and stay at home moms. That was before the pandemic, so we know that moms are in desperate need of hope and help. While providing a safe space for children, The Well provides workspace, community, friendship to mothers. Deep relationships and being formed as they work alongside one another and their children connect. Women can both work on their dream and meet others living similar lives. Along with that community, The Well offers a solution to working mamas torn between the cost of childcare and their job through its Little Wellies Children's Program. While mom creates her business, works remotely, or cultivates a deep friendship, her child/children are next door being loved on and growing in a Montessori learning environment with a focus on healthy socialization and play.
The true roots of this business are to make sure that we are always moving forward with women in mind. You inspire us. Your children bring us pure joy. Seeing you thrive and chase your dreams and crush your goals is what we come to work for every day! It is a great privilege to walk alongside you through this season of life. With those three points in mind, we simplified our mission statement in hopes that any ladies new to The Well will see our hearts and know that here, they can find rest, reassurance, and renewed strength in the presence of other powerful ladies.
Our dream is to change lives. We believe so deeply that all women, no matter their stage of life, need The Well. As we move into our third year at Grossmont Center, we are creating a beautiful network of nonprofit world changers. We are partnered with eight local sister nonprofits that we serve through scholarships, hosting events for them, and offering workshops and support groups. We will have family service opportunities, workshops for the community on everything from nutrition to bonding with your child. Our newest event will take place every Tuesday night. We will be hosting GRACE University – a program from the GRACE (Girls Rising Above Child Exploitation) organization that helps their participants become connected with job, career, and educational opportunities so that they may further their life and workplace skills. GRACE focuses on supporting and providing for trafficked and at-risk youth. This will be offered to all the women in our partner's programs. We are also excited to be offering parenting workshops with a range of topics including but not limited to nutrition, bonding, finances, and more. Watch out for all we have and will have to offer because I guarantee The Well has something it can support you with.
Here's to "Creating refreshing communities for women and children to work, play, and grow together." We cannot WAIT to meet you!
Try The Well yourself with a half off one day pass for you and your littles!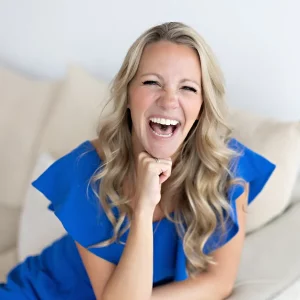 About Guest Writer Kara Lee
Kara Lee is the founder of The Well Community for Women. Read more about her and her journey in motherhood and business online here.