As we do crafts and read books related to each holiday, we make sure to include Veterans Day. It's easy to overlook Veterans Day in the holiday madness that takes over most households in November. It's important to me for my children to understand what this holiday is all about and talk about how we honor those who serve our country.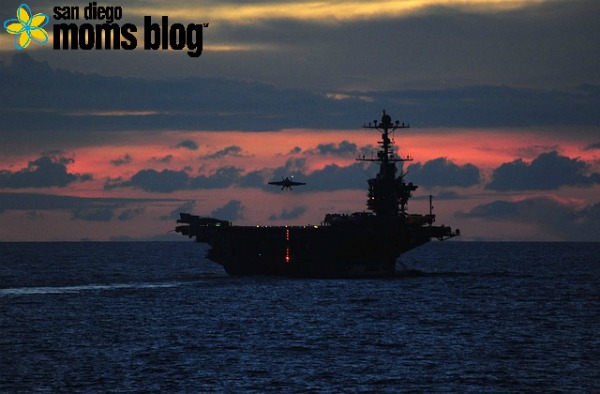 "How important it is for us to recognize and celebrate our heroes and she-roes!"
—Maya Angelou
A great starting point might be to just explain what we are celebrating. I've found that even adults tend to mix up Memorial Day and Veterans Day. Veterans Day is when we honor those who have served in the Armed Forces in the past or currently. While it's easy for children to point out a military uniform, they might be surprised to learn that veterans are people who aren't in uniform anymore and they can be people we interact with almost daily. My children have grandparents who both served in the Navy. I'm sure that one day they'll hear stories about those long deployments and life on a submarine and ship. For now, we focused on finding out who else we know that is a veteran. Once we had a list we set out to make some thank you cards. This is a great opportunity to explain why we are thankful.
I found this free printable bundle and made a few copies of a page for the kids to color and decorate. These are going in the mail and being handed out to our veteran friends. If you'd like to send mail, Operation We Are Here has a great list of places you might consider sending a card to.
We're going to make more thank you cards and bring them with us to the huge Veterans Day Celebration on Harbor Dr. There will be a parade, kids zone and military families get free admission to the USS Midway Museum. If you haven't checked out the Midway, it's really something to put on your 'must-visit' list. It's quite an experience to stand on the flight deck and imagine what has been seen from that same spot years ago while out at sea.
Books are huge in our house so I was excited to see that there are great books for children that would help further the discussion on those who serve and Veterans Day. Here are just a few:
Hero Mom by Melinda Hardin, there is also a Hero Dad
What is Veterans Day? by Elaine Landau
Veterans Day by Jacqueline S Cotton
How does your family celebrate this special holiday? Do you donate items to the VA hospital or to homeless veterans?
To the men and women who serve, thank you for the sacrifice; for protecting my family. We honor your service on Veterans Day.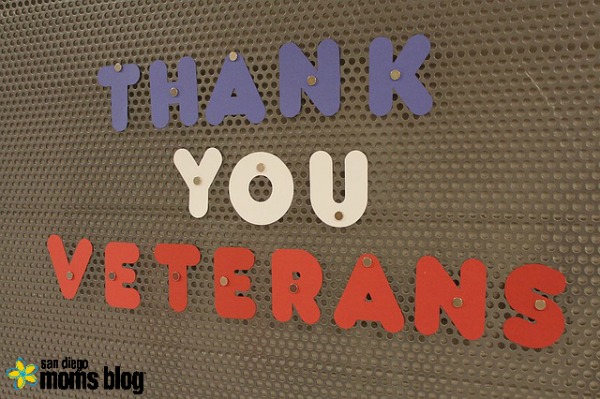 *This post contains affiliate links.