Ready to DIY?
Well, let's just say I wasn't when I entered AR Workshop San Diego for the first time a few weeks back. I went to make a DIY Father's Day gift, and I have to say I might call myself a DIYer now!
Not only did I learn a ton and have fun, but I also got to see how the trendy workshop atmosphere brought out my inner creativity and just had a blast throughout the entire experience. Their staff was incredibly knowledgeable and walked me step-by-step through creating a beautiful wooden picture frame for Kaia's grandpa for Father's Day.
I also must say this was no easy feat for someone to walk me through a project like this (as clearly I was way too excited for the electric drill), I have always just thought I was just not artistically inclined, but they proved me wrong!

AR Workshop offers three ways to join the fun:
Public workshops – Register for a DIY workshop to create on-trend home decor from raw materials – wood signs, canvas pillows, wood framed signs, bottle openers and more! Enjoy a girls night out, date night, team building event, private party or birthday party at AR Workshop San Diego!

Use code SDMB15 for 15% OFF any walk-in workshop registration.

Private parties – Have a group of 18+? Sunday through Wednesday, they are able to host private parties! Most adult projects range from $45-$70 and children's projects range from $35-$40.
Youth Summer Camps – Summer ARt Camps throughout the summer might be a great option for your kids this summer break. The morning session camp is $180 per registrant. It runs from Monday-Thursday from 9:30 am-12:00 pm each day. Their camps are designed for girls and boys, ages 8-14. Kids will create 4 DIY youth projects and a DIY camp t-shirt over the course of the camp! They also offer an optional Friday half-day camp. Use code SDMBCAMP15 for 15% OFF all summer long!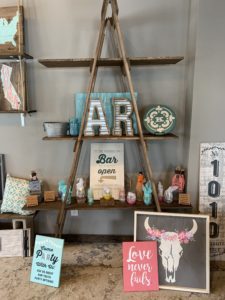 Family DIY with Flair
Each event offers the chance to make a useful keepsake that matches your personal style. Plus, unlike some other types of family outings, talking and laughing amongst yourselves is welcome. If you're not a DIYer – like me – you'll find the level of difficulty for the projects reassuring. AR Workshop provides everything you need to make something that you can be proud. Even if you're not particularly crafty!
The prices are what you would expect to pay for fine keepsakes, but with the added benefit of a fun time with family or friends and your personal creative touch. I would call that a win-win-win! So what are you waiting for? Visit the AR Workshop website today and begin planning a DIY family outing that everyone can enjoy.
"I had so much fun and if I can do it, seriously. I can't wait until my daughter is old enough to attend one of their camps. What a great way to teach our kids that they can complete a project from start to finish. I know the feeling of accomplishment I had when I finished the project, even though it was on the more "simple" side. Next time, I am bringing wine and my girlfriends." ~Niki, Owner of San Diego Moms Blog
Check out my project from start to finish. This is seriously the most thoughtful gift for either yourself or someone you love!