Valentines Day is so fun, and I am feeling extra into it this year because my DUE DATE is right around Valentine's Day this year!
A quick backstory on my extra enthusiasm is that it has been 8 YEARS since we have had a baby girl! We have 5 kiddos; a 10 year old boy, 8 year old girl, 6 year old boy, 4 year old boy and 2 year old boy. Oh how I love my all my sweet babies but my 8-year-old and I are so excited for some more bows and pink in this house! (Our Gender Reveal expresses our Joy if you haven't seen it yet, CHECK IT OUT.)
So naturally I wanted to make our mantle extra festive for February this year! I took to pinterest (obviously ;)) and found THIS picture for inspiration. I tweaked the idea a tad to use what I had/could find and I am IN love with the outcome! I also reused an idea from last year that I already had all the pieces for, just needed some more heart candy!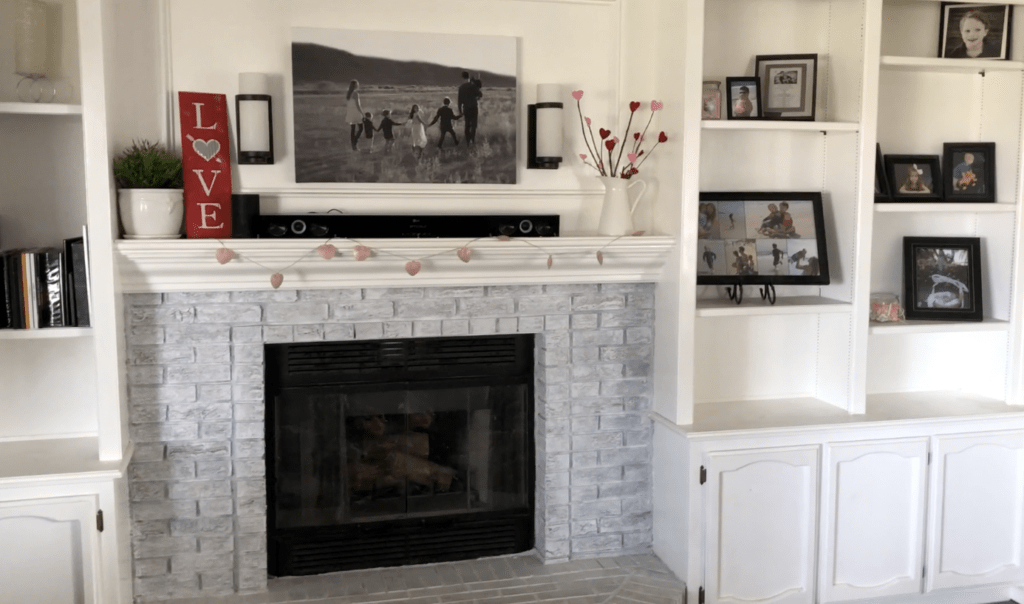 See both tutorials below:
"Pitcher of Love"
What you'll need: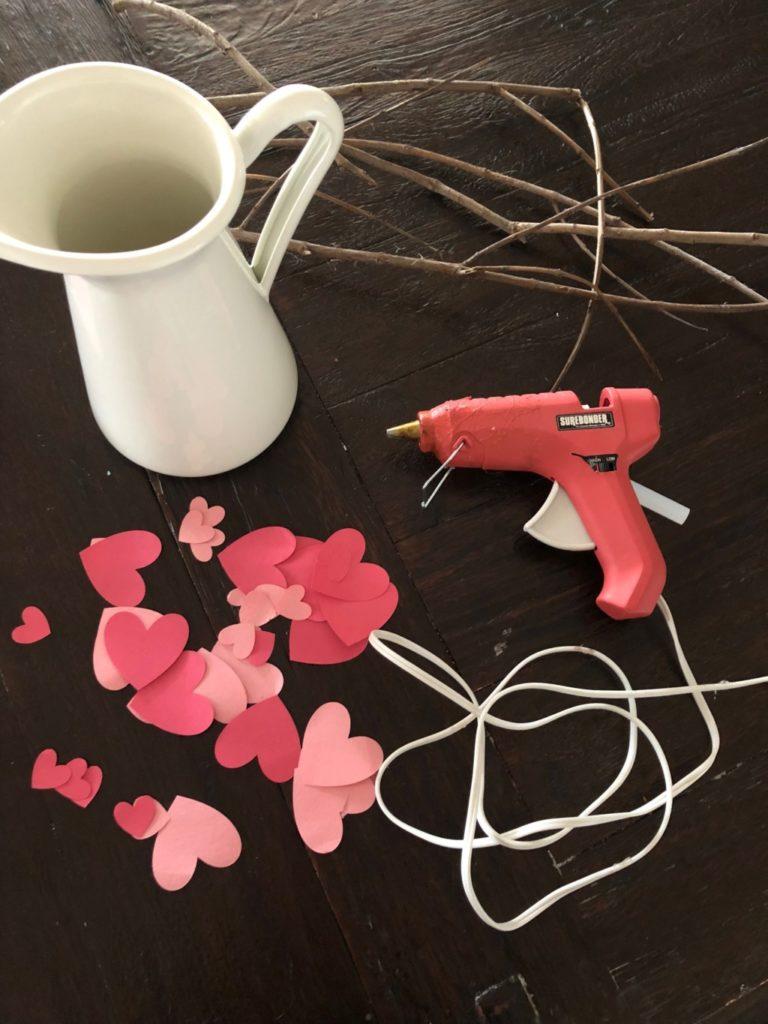 White Pitcher (or really any "vessel" of choice)- I found this super cute pitcher at Ikea for $14.99.
Heart Cutouts- I got a pack of sparkly foam ones from "Dollar Tree" but you could totally just cut some out yourself.
Sticks- I literally raided a friends green trash can when I saw it full of branch clippings so just go for a walk and collect some!
Glue Gun with glue sticks
Step 1:
Arrange your sticks in your vessel of choice
I broke up some small sticks inside my pitcher to hold the larger ones in place where I wanted them, you could use floral foam if you want to get really particular with your placement.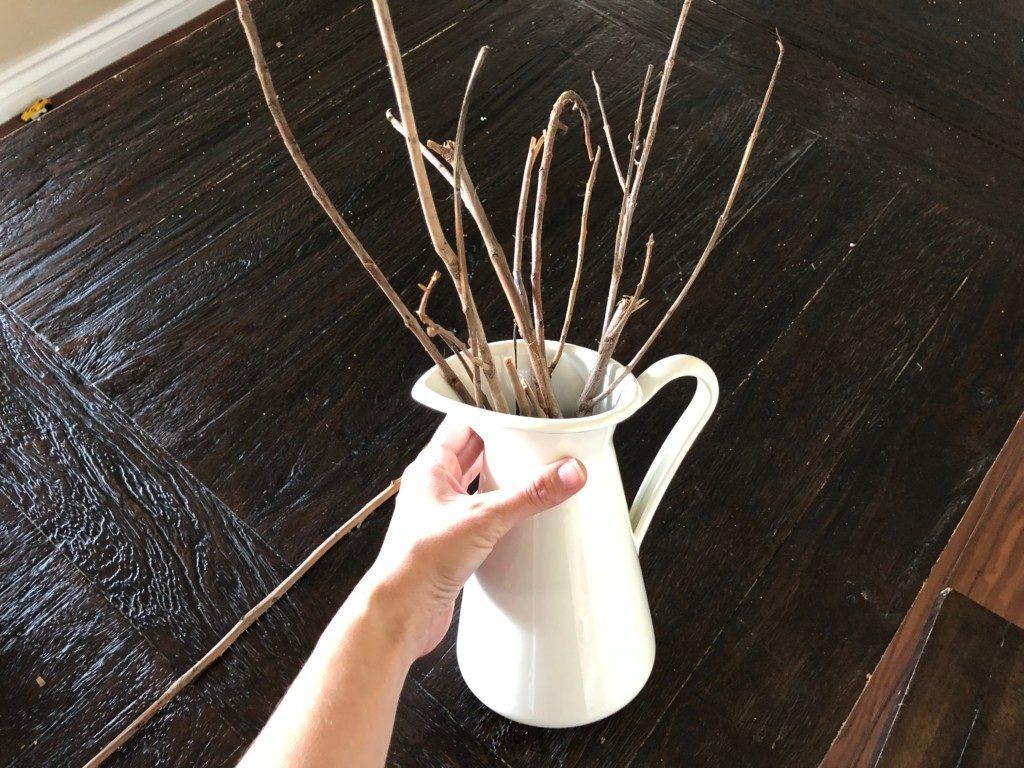 Step 2:
Use your glue gun to glue your hearts on the sticks
I ended up glueing one on each side of the stick that way if it turned they looked the same on both sides, but totally not necessary and you can place the hearts anywhere, high or low, on your sticks.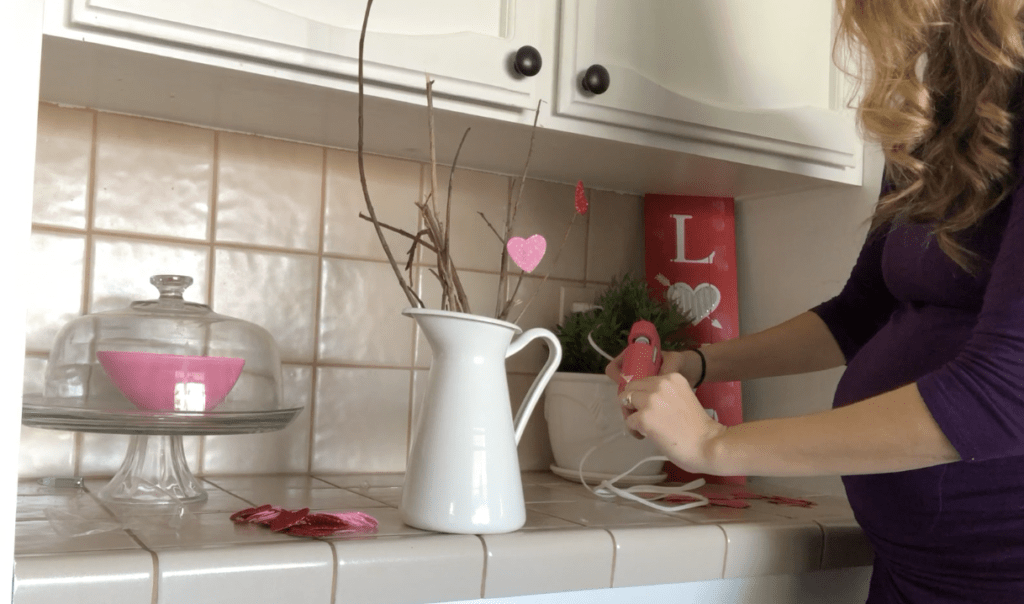 Step 3:
Find a spot to put your new piece of decor!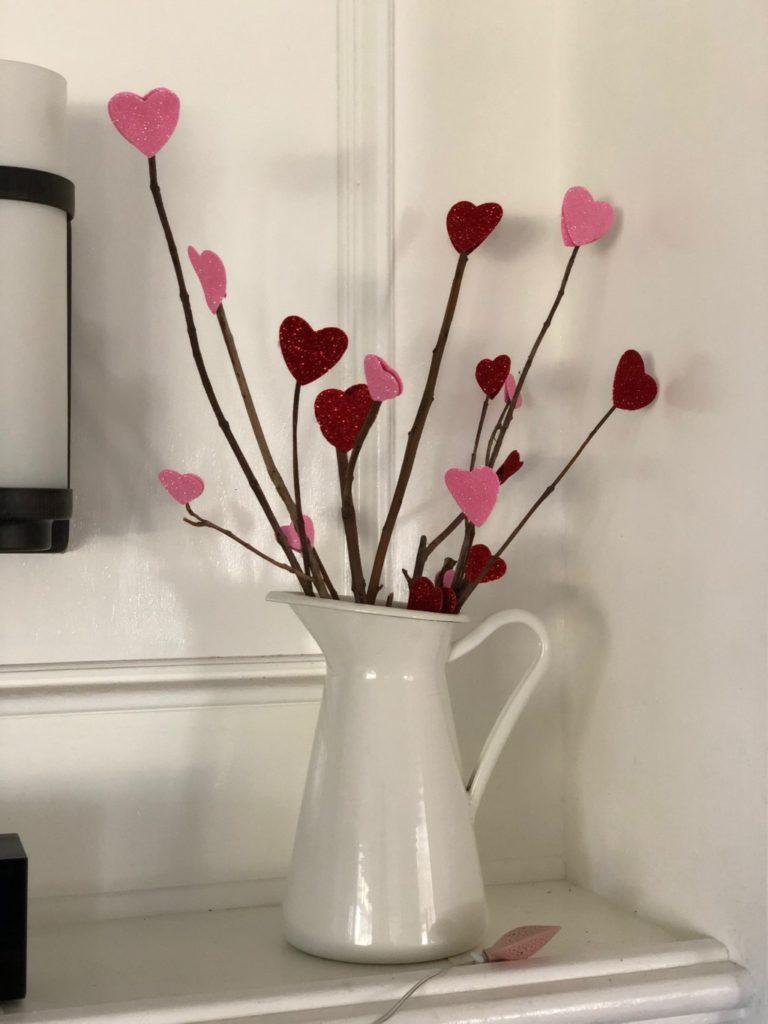 "Candy Heart Votive Holder"
What you'll need: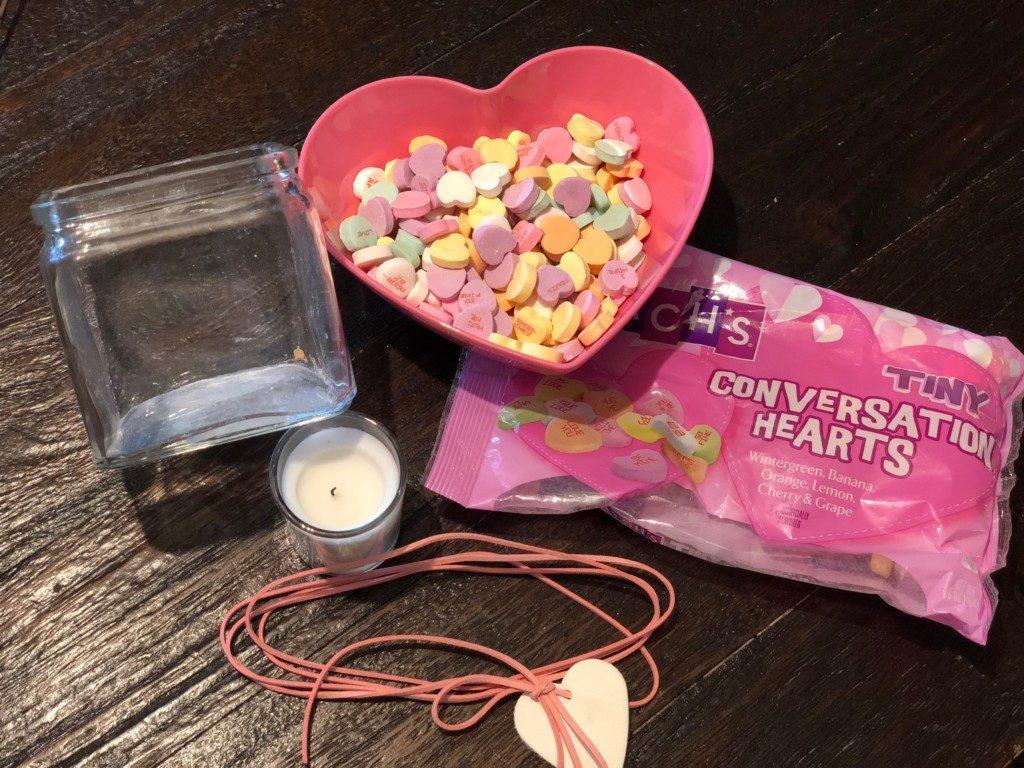 Jar or Candle Holder
Votive Candle or Tea Light
Ribbon and Heart cutout (optional)
Candy "Conversation Hearts" (I got mine from Target – 2 for $5 that way my kids won't eat my decoration… maybe ;))
Step 1:
Tie ribbon around and place your candle inside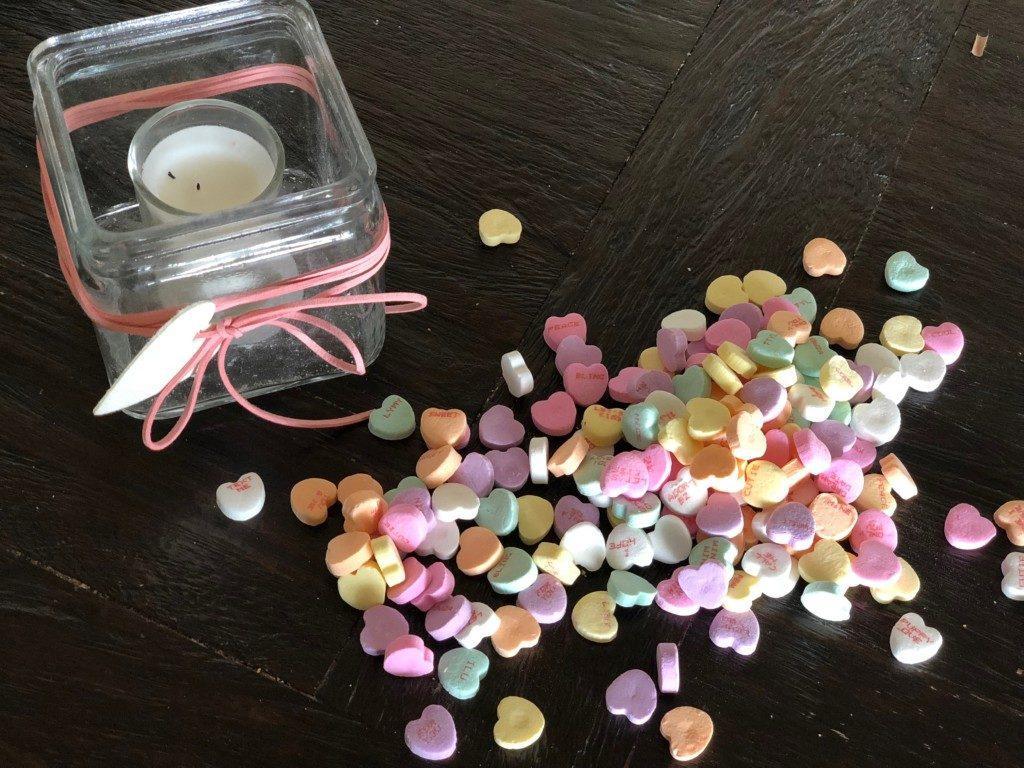 Step 2:
Add your candies around the candle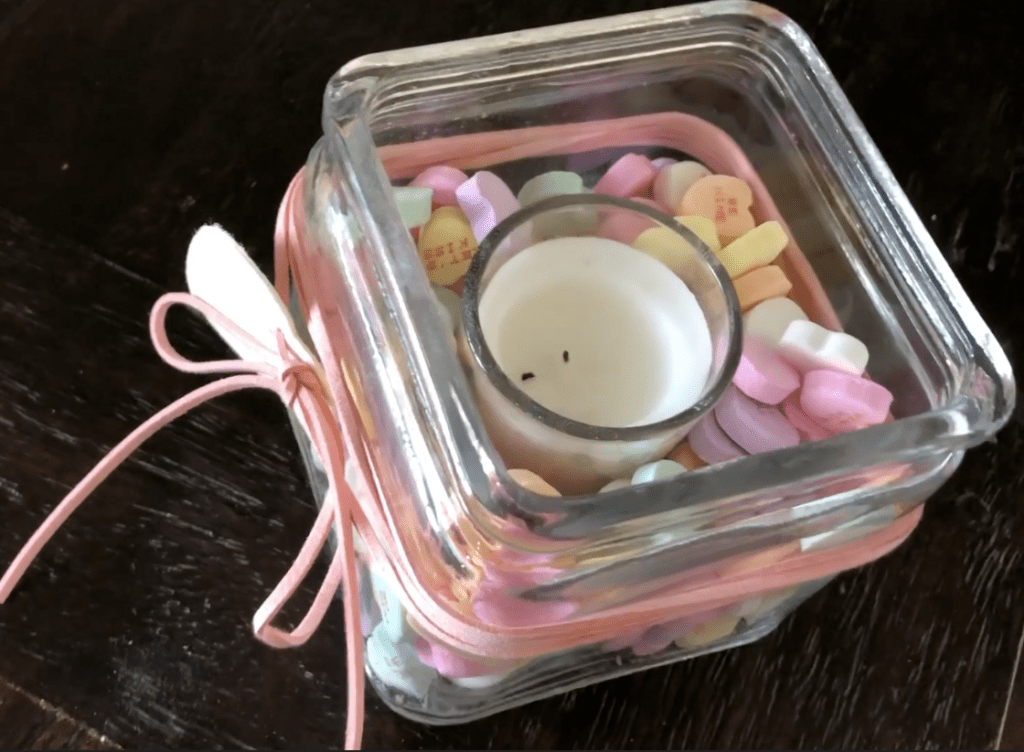 Step 3:
Find a spot for this cutie in your house!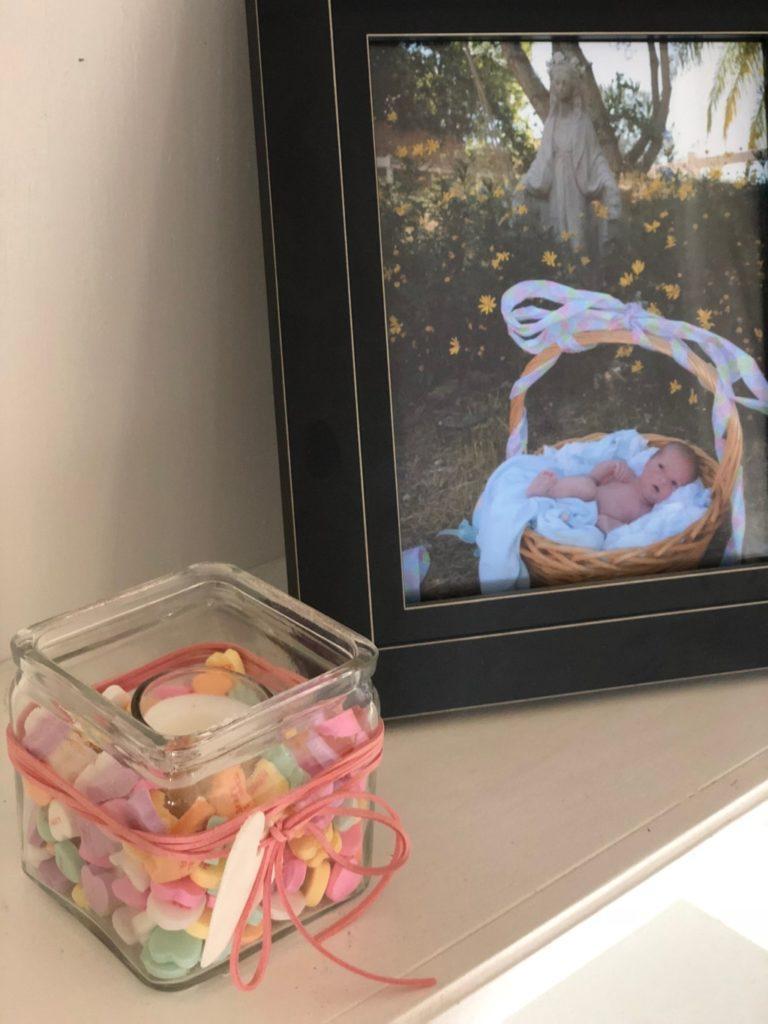 (For a video tutorial on both of these check out my YOUTUBE VIDEO :))
Happy Valentine Decorating!
Let me know if you try any of these! Tag us on instagram @SanDiegoMomsBlog
-Katelyn