Like many parents alongside and before me, I grew up reading Dr. Seuss's books. Reading is so fundamental to our lives, and it is FUN! Each year beginning on March 2, we celebrate reading for Read Across America Week. Coinciding with Dr. Seuss's birthday, this 5-day event celebrates books and the joy of reading. Get into the reading spirit with your kids using these fun ideas!
Hit the Ground Running with Green Eggs and Ham for Breakfast.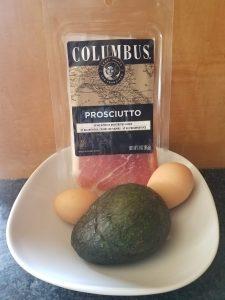 There are several recipes that can inspire you to concoct your own version of a Green Eggs and Ham breakfast. Some involve blending in spinach or cilantro with the eggs, while others call for a drop of green food coloring. I am a big fan of the recipe in the Green Eggs and Ham Cookbook, which incorporates avocado into the scramble. My daughter isn't fond of ham steak but loves thinly sliced Prosciutto.
Dress up Like a Dr. Seuss Storybook Character!
Another fun way to celebrate Read Across America and Dr. Seuss Day is to dress up in the theme of a Dr. Seuss character. A Cat in the Hat-style hat can be made with only 3 materials: a piece of white paper (or a cereal box!) large enough to cover your child's head circumference, a red marker to make alternating red stripes, and tape to connect the paper together. To add a brim to the hat, use one extra-wide strip of paper to connect around the bottom with tape. Also, a cute idea from One Fish, Two Fish, Red Fish, Blue Fish uses red and blue construction paper to cut out fish shapes, attaching googly eyes with glue. Safety pin the fish to a yellow shirt or dress as seen here!
Have a Dr. Seuss-Themed Scavenger Hunt!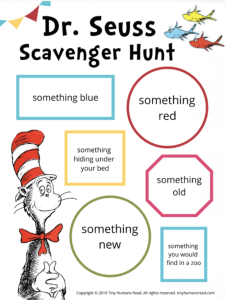 Scavenger hunts are a great way to get a child's creative mind thinking while searching your home for the listed items. The fun printable featured above can be found here. There are also several free online printable Dr. Seuss games such as bingo, picture-matching, and mazes.
Create Your Own Oobleck!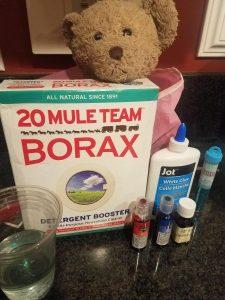 My daughter loves slime and putty. We love this recipe for everyday slime. It is easy to follow and allows children to experiment with adding a little more or less of each ingredient to see how it alters the gooeyness of the slime. This recipe is a bit more Oobleck-specific, and uses corn starch vs. Borax as its primary ingredient!
Tap into Creativity and Make a Book!
In celebrating Read Across America, a great way to get the creativity flowing is to think about what makes a story great. Discuss this with your child. Is it the illustrations that draw them in? The characters? The theme? Sit down with your child and draft a short story that the two of you can build on together. Here is a great, free template to put the ideas and illustrations into!
There are many ways to participate in Read Across America week. Recognizing the value of books by reading and discussing stories with your child is a great way to expand their horizons and their literacy.