The end of the school year is approaching in about 2 months. I just wanted to take a moment to recognize all you teachers. Before my oldest started kindergarten with her first teacher, I never fathomed how much work, time, love, and dedication that our educators put in.
I'm in awe that they taught my kids to read, solve math problems and teach other subjects in a way that I can't. Our educators engage our kids every day to make learning fun while I feel exhausted thinking about this daily task. These teachers are at school before school starts and stay after to only come home to take care of their families. They are the real superheroes. Superheroes who are in charge of about 25 kids!
There are so many ways to thank and show our instructors our appreciation, and not all have to cost money. Take some time to just have small talks with the teachers to get to know them. Your thank you's will be that much more personable. Here are my top 10 thanking methods that I've used and continue to use.
1. Gift Cards
Before I really got to know my kids' teachers and learned what they like, gift cards were my saving grace. I found it easier for them to get what they wanted from Amazon or coffee shops. I try to find a coffee shop close to school so the teachers can get it on the way to school.
2. Classroom Supplies
At my kids' school, the class shares crayons, pencils, and glue sticks at each table. Our educators buy a lot of supplies out of their own pockets, so a thank you can be in the form of donating boxes of tissue, pencils, or cleaning supplies.
3. Snacks
In my son's kindergarten class, his teacher passes out snacks at recess to hold the little ones over until lunch time. Our family sends the class a box of crackers or healthier snacks every couple weeks along with other families. Contributing anything for the classroom gives the teacher one less thing to worry about.
4. Coffee or Tea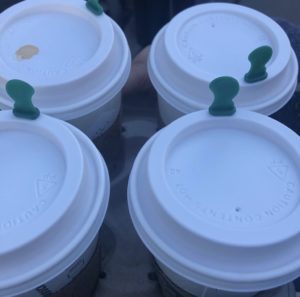 On random mornings, I get the teachers and myself some coffee or whatever it is that they like. Just a little something to start their day off with positivity and warmth. They need some caffeine with a classroom of kids!
5. Food
If you like to cook, make extra and give it to a teacher for their lunch. Don't like to cook? Buy them a meal. Just remember to ask about their dietary restrictions.
6. Baking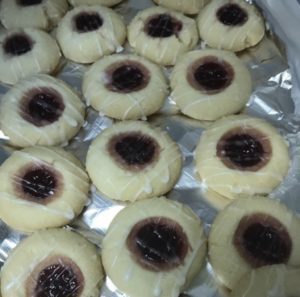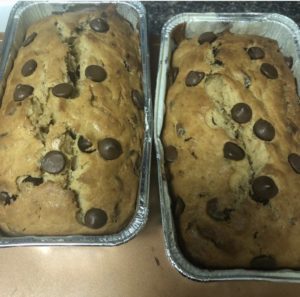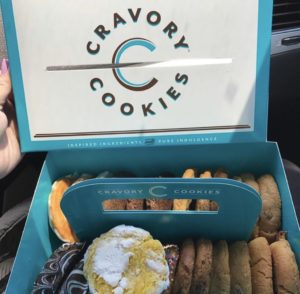 For some holidays, I love baking for the teachers. You don't have to spend much because the majority of baking supplies are already in your pantry! My favorites to bake are raspberry almond thumbprint cookies and banana and dark chocolate chip loaves. No time to bake? I've given the teachers delicious cookies from The Cravory!
7. DYI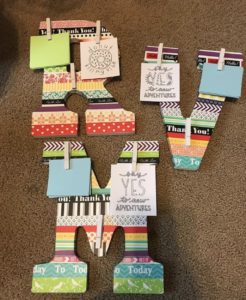 Hey Pinterest, I see you! I love getting ideas off of this site! One year, my daughter and I made a hanging clipboard of the initial of the teacher. We covered it in different washi tape and hot glued mini clothespins to the project.
8. Handmade Cards
My daughter loves to draw, so I have her make homemade cards for her teachers with a loving note with some artwork to go along with the card. I also make cards on occasion with my craft cutting machine.
9. Volunteer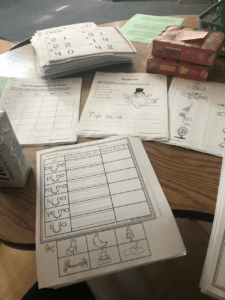 Volunteer if you have some time, even if it's only for an hour. I try and volunteer for the day, once a week. I help make homework packets for the kids, help with the kids, and with the little things so the teacher has more time to do other tasks.
10. Thank You
Just a simple thank you to our teachers can go a long way. Showing our appreciation and recognizing what teachers do for our children is heartwarming.
Teachers are like you and me. It is nice to be reminded that we are appreciated and important whether its gifts or a simple "Thank you" from the heart. Remember, Teacher's Appreciation is May 6th to May 10th.