Try these snuggly, self-directed, and movement activities for a screen-free early morning
Your little early riser is up at the first hint of sunrise, and you'd rather not turn on the TV today. Maybe you're struggling with screen-related behavioral issues, you want to limit screen time, or you're trying to break out of some pandemic-era habits you inadvertently picked up.
We've all been there. Stretch your sleepies out, put on the coffee pot, and try some of these 12 screen-free activities for your little early riser.
Snuggly activities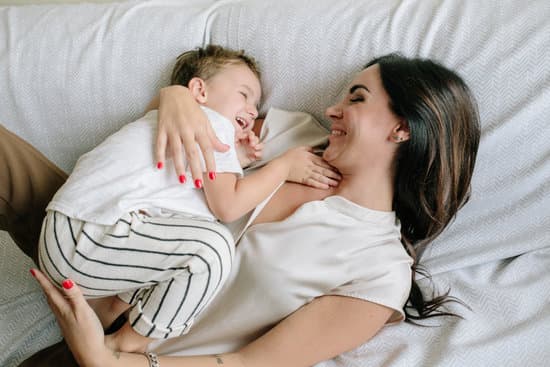 Oh, the sweetness of snuggling up with a little one, tousled and warm from their bed.
Make the most of this quiet time together, before their energy ramps up and they're ready to play The Floor Is Lava on all the furniture.
Self-directed activities
Layout these "invitations to play" in a safe place the night before, so your early riser can choose their own morning activity while you work on inserting all the caffeine into your bloodstream. Or buy yourself even more of a lie-in by taking the advice of Janelle Schroy from Adventure Family Journal: put out some bananas, fruit cups or baggies of dry cereal the night before so those tummies aren't rumbling while they play!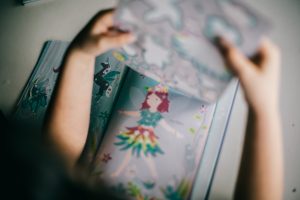 Movement activities
Some littles bound out of bed and ricochet themselves off the walls on their way to wake you up. For those mornings, help them find safe ways to use their energy that won't disturb any other sleepers in your household.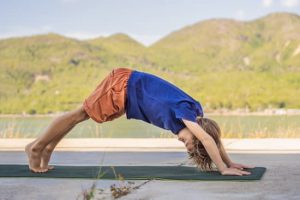 Say "salutations" to the sun with these awesome

Kids Yoga Pose cards

! Or check your local library for one of the many yoga flow picture books available. We love

this series

, but there are lots out there. Kids can make their own flow or follow along with a routine.

Let's practice getting ready for the day! Ask your child to pick out an outfit they would wear if it were rainy, hot, snowing, or windy weather. If your brain isn't awake enough for that yet, ask them to dress up and have you guess where they're going.

Do you go for a run or bike ride first thing? Invite your kids to join! You'll all get the benefits of exercise, laughter, and shared time. Or squeeze in a quick workout with a simple

HIIT routine

, or (my kids' favorite) unleash their energy with

Animal Workout

on your Amazon Echo device.

If you're still feeling the allure of your pillows, be the caller for some "follow directions" games. While you lounge in bed, you call the instructions for your kids to play

Simon Says

,

Mother May I

, or

Red Light Green Light

. Better yet, get yourself out of bed, sleepyhead, and play

Follow the Leader

around the house, picking up yesterday's toys!
With a little forethought and very few materials, you too can have children who aren't glued to a screen at 6 a.m.! These are just 12 screen-free activities for your little early riser. What are some of the screen-free activities your early risers enjoy?