My daughter, longing for a different experience than high school and open to the new life lessons of living away from home, chose a different college than all of her friends.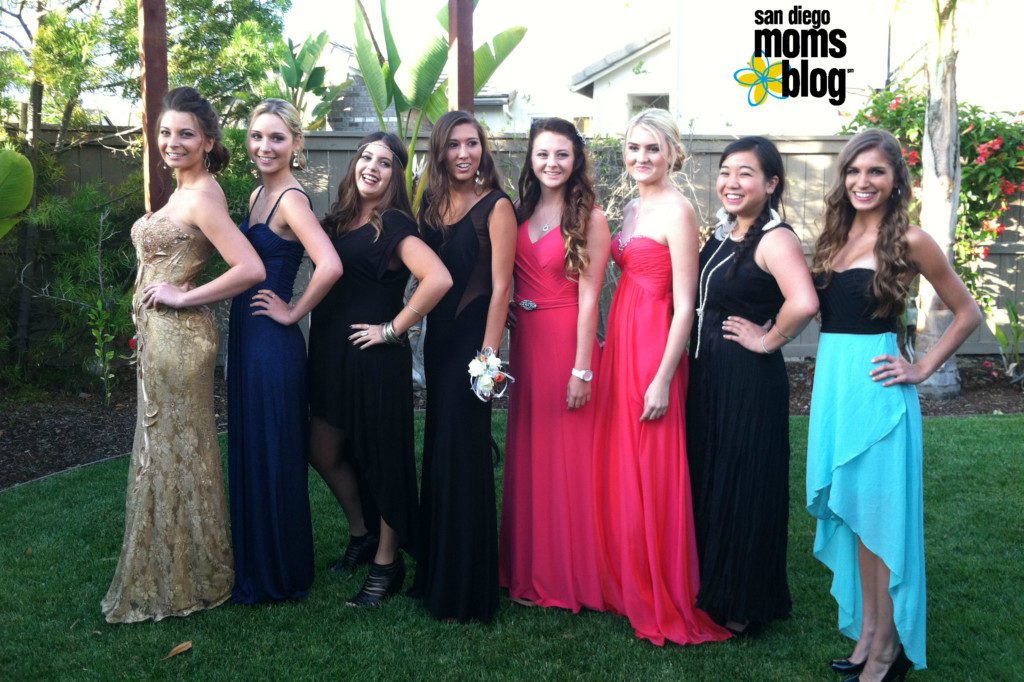 In fact, no two from her friend group attended the same college. As a result, each girl developed a new set of friends including a college best friend and, for some, a boyfriend.
My daughter's friend group increased as each of her high school and neighborhood friends brought their new college friends into the mix.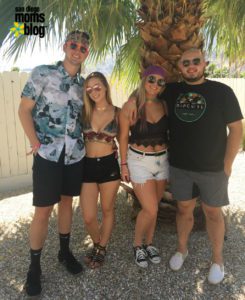 I had the pleasure of meeting and mingling with many of them on weekends spent 'chaperoning' on journeys to the Coachella and Stagecoach music festivals. All showed the benefits and responsibility of their newfound independence, life lessons learned, and strong bonds formed within their college sororities and fraternities.
I grew up with boundaries set wide, but safety rules made clear with no room for negotiation. I followed my mother's lead and allowed my children the space to learn to find their own boundaries and discover the consequences of crossing mine.
My daughter learned the hard way to avoid parties where there is underage drinking and loud music… late on a Sunday night…. while her parents were 8 hours by car away.
Yep. She learned her lesson when the police officer told her that she would go to the station unless she could call a parent to pick her up.
That is not a call a parent wants to get at 1am in another city. I could go on… a handful of bad decisions. None fatal. Thankfully.
---
Very recently, one of my daughter's newer friends and her long-time best friend's college best friend, Brittany, had been legally drinking at a local bar with friends.
For some reason, not known, she decided to leave the bar with someone from high school she had not seen in quite some time. She had intended to return, as she left her purse at the bar with friends. She did not return.
Brittany, 21 years old and just graduated from college, and the driver were killed in a single car accident which may have involved alcohol. (Yet to be determined, but highly likely.)
Although the following lessons may not fit exactly, they may be the most important life lessons for parents to teach to their kids.
Life Lessons Rule #1 – Never get in a car with a driver who has been drinking.*
Life Lessons Rule #2 – Never get in a car with someone you don't know or have just met.*
*If there are no safe options to get home, CALL A PARENT OR OTHER RESPONSIBLE ADULT FOR A RIDE or CALL A RIDE SHARE, like Uber or Lyft. No questions asked, no lectures… a 'FREE PASS' for a safe ride home.
Then tell them so… OVER AND OVER.
I literally would remind my teenage daughter of these 'rules' and 'free pass' nearly every time I would drop her off or she would get picked up. And, quite frankly, there were some adults that she rode with which worried me, alcohol-wise, too.
It was my goal to be in her ear guiding her if she ever encountered a situation where she were faced with what could be a fatal choice.
I know Brittany's mom likely taught her these lessons. And, I know she probably wishes she would have reminded her daughter one more time.
It makes those who knew and loved Brittany a little less sad to do something.
So, in honor of Brittany's Beautiful Life, teach your children these rules. Offer a 'free pass' ride home. Remind them often.
It could save their lives.