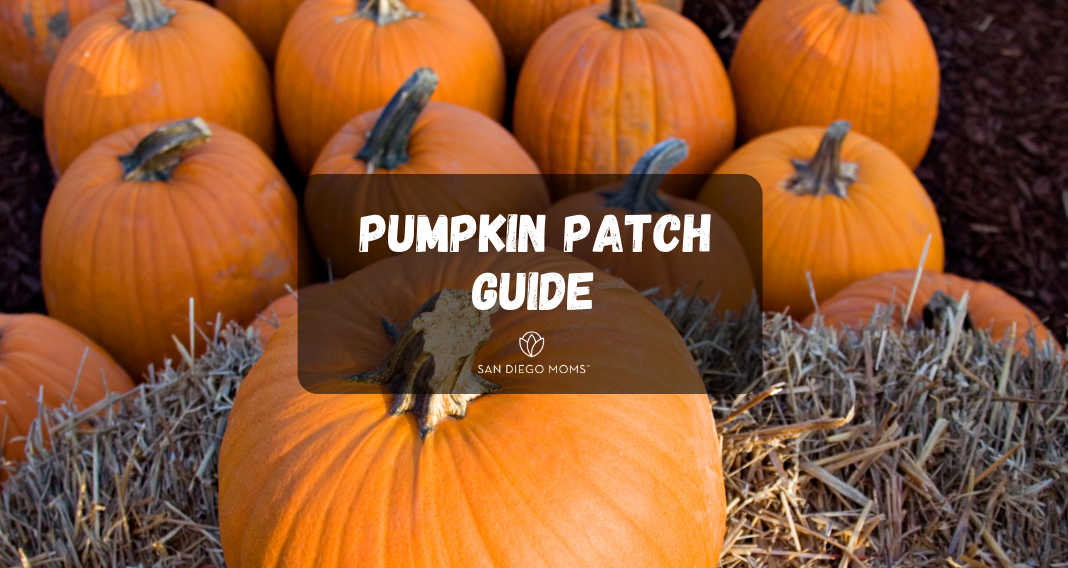 Bring on the pumpkins and all things fall! In San Diego, the change of season doesn't mean sweaters, boots and brisk weather – well just yet. But that doesn't mean we can't enjoy all the festivities that Fall brings across the country. Here is our annual Pumpkin Patch Guide!
Tag us in your instagram pics this fall. #SanDiegoMoms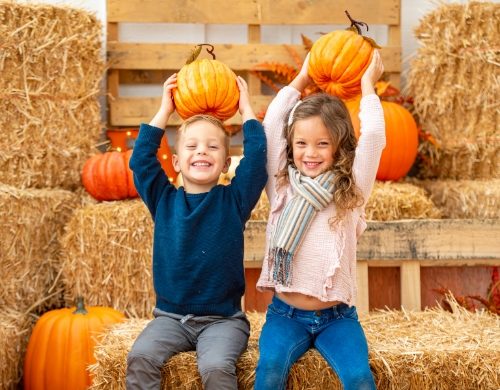 Open October 1st through 31st | Pumpkin Patch is Open 7 Days a Week
Fall is finally here, and you know what that means?? Fall Fest is back at Belmont Park, and this year it's better than ever!
With special seasonal events, fall treats, live music, and a pumpkin patch (open daily), we have something for everyone to enjoy. Every Sunday at 5:00 pm, we will be offering free trick or treating in the park. Costumes are highly encouraged for people of all ages!! Mark your calendars because this Halloween will be one to remember at Belmont Park. On October 30th, stop by for our Trunk or Treat event at 5:00pm!
Bring your trick or treating bucket, smiles, and best costume for a night of family fun. Every Friday evening from 5pm-8pm, Belmont Park will be hosting live music + local craft beer on tap. Grab a beer, some special festive eats, and enjoy!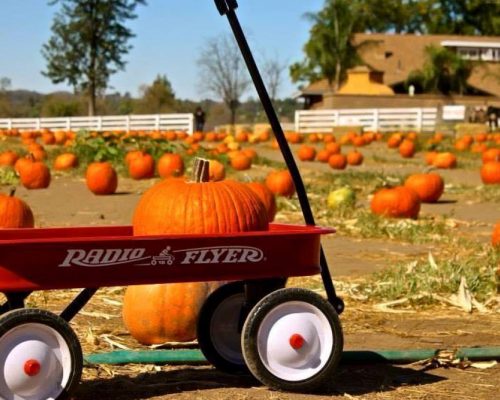 Open September 25, 2021 – October 31, 2021 | 7 Days a week – 9am to 6pm | Open to the Public – Free Admission!
Cash or Credit Accepted (3.5 charge on cards) Bring your family and friends! Our pumpkin patch is a great experience for all. Snacks and refreshments available on the weekends.
Come enjoy: An assortment of pumpkins, gourds, and Indian corn. The Corn Maze , Corn Cannon, and Petting Zoo are open all day 7 days a week. Pony Rides are available All Day on the Weekends, Tuesday through Friday 3pm-6pm. No Pony Rides on Monday.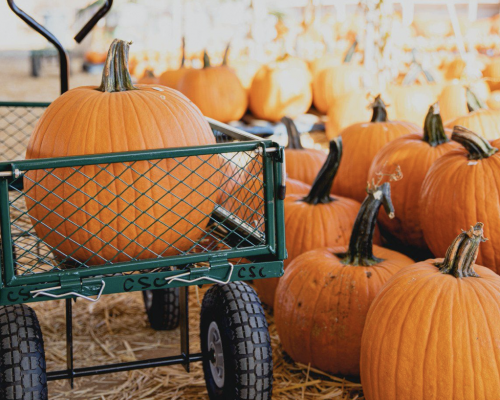 September 18th – November 8th | Open 7 days a week 9am-7pm In October

Fri & Sat open 9am-10pm
What is the Halloween season if you didn't get a great photo (or several) with some pumpkins? We know that photos in a pumpkin patch are a hallmark of the Halloween season, for families, couples, and friends, so we've come prepared with giant pumpkins, perfect for the social media photo.
Visit us on the weekends and where games and food will make it a memory to last a lifetime.
We love when your family visits our family farm – it's like our family is continuously growing larger, and we couldn't be happier about it
!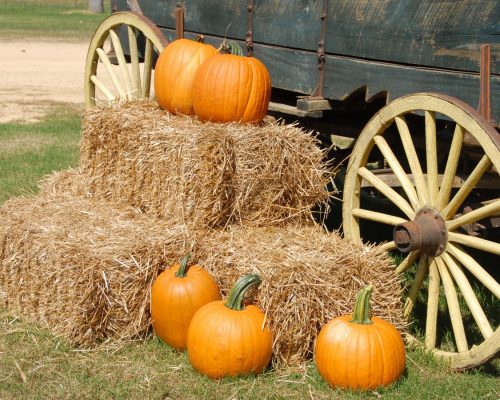 Open September 28th – October 30th, 2021 Hour of Operation: Tuesday-Saturday from 10am-7pm
All tickets must be purchased online prior to arrival. No tickets will be sold on – site. BUY TICKETS HERE. Activities included in your ticket purchase for kids 2-13: (Ticket prices are $14-$20 depending on what package is picked. Check their site for package details.) What activities are included for kids 2-13 years old?
Playground equipment with swings etc.
Cottonseed Mountain (kids love to climb & slide down)
Sand pile with toy trucks & tractors for the kids.
Petting Corral
Pedal cart/tricycle Race Track
Lots of "kid-powered" games
Giant slides
Special area for children under 5 years old
Adult tickets (14 years and over) are $9-11.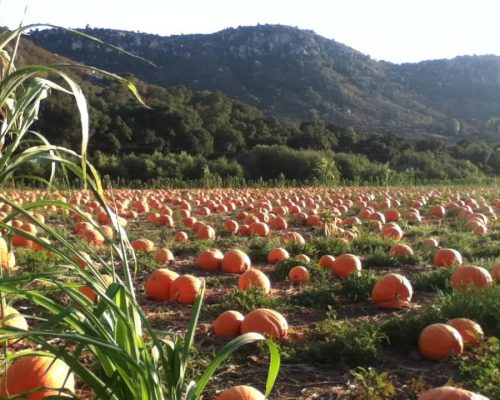 September 18-30th: 8:30am – 5pm – Free Parking, Free Admission | October 1-31st: 8:30am – 5pm, Free Admission Weekdays – $8 Entrance Fee Per Car October Weekends
Over 50 years of fall traditions and memories have been created at the Bates Nut Farm Pumpkin Patch. Family and friends enjoy their tractor hayrides, & straw maze. They have a petting corral and Snows Pony Rides on Weekends & Weekdays as well! In addition, weekends at Bates include live entertainment, BBQ, kettle corn, food trucks, rock climb, bounce, slide and other family friendly events. Check their calendar for details and schedule. Dogs on a leash are welcome at the farm. P
CASH ONLY parking on October weekends. FREE parking on weekdays.
Open on Saturday's and Sunday's now until Halloween | 10am-5pm | Also open on Fridays at the farm for pumpkin picking only 12-4 (no activities on Fri.)
Julian Farm and Orchard is 25 acres with over 2000 berry plants, 1,500 apple trees and about 3 acres of pumpkins planted for you and your family to come pick!
FARM ADMISSION on weekends: Minimum purchase of 10 tickets ($1 each, so $10 per person) to use on various activities, can be used or combined with cash to purchase cider, pumpkins and merchandise. Activities include: Hayride, Cider Press, Farm animals, Axe Throw, Tent Store, Pumpkin, Apple and Berry Picking.
Pumpkin Station
Five Locations: Rancho Bernardo, Mission Valley, Bonita, Del Mar and National City
Rancho Bernardo | Oct 1st through Oct 14th from 9 am to 6 pm | Oct 15th through Oct 31st from 9 am to 7 pm
Mission Valley | October 1st through Oct 31st. Monday – Thursday 11am – 9pm | Friday – Sunday 9am – 9pm
Bonita | Oct 1st through Oct 14th from 9 am to 6 pm | Oct 15th through Oct 31st from 9 am to 9 pm
Del Mar | Oct 1st – Oct 31st Sunday – Thursday 9 am to 7 pm | Friday & Saturday 9 am to 9 pm
National City | Oct 1st through Oct 31st. Monday – Friday 1:00 pm – 9:00 pm | Saturday – Sunday 11:00am – 9:00 pm
Let the adventure begin at one of the Pumpkin Station locations. Pumpkins, kiddie rides, giant slides, inflatable play centers, petting zoos, game zones, school tours and party packages. Enjoy the time-honored tradition of a real pumpkin farm. Stroll their living pumpkin patch, explore a living corn maze and then take a hay ride through their Christmas Tree farm.
All locations have FREE Parking & Admission
Pumpkins are individually priced based on size
Leashed dogs are allowed this year!
Open daily beginning October 1st | Mon – Fri 10 am to 10 pm | Sat and Sun 8 am to 10 pm
PB Pumpkin Patch offers a huge selection of pumpkins in all shapes & sizes up to 100 lbs and at affordable prices. We offer a wide variety of accessories and decorations to enhance your home or business decor.
PB Pumpkin patch offers a free pumpkin carving and painting area for the kids or the kid in you! Enjoy our FREE Hot Apple Cider and FREE Shaved Ice for the Kiddos!
Food & beverages available to purchase.
Open Now through October 31st | FREE Admission
A favorite time for Summers Past Farms. Wander in the pumpkin patch during the week and pick your favorite pumpkin! Featuring our selection of field grown pumpkins of all shapes and sizes. Fill your wheelbarrow with your favorite pumpkins. Fun filled days for everyone. We have a small corn maze for kids to run through. And a fun hay fort for kids to play with. Bring your cameras, family and friends. Snap a picture of the kids having fun in the grassy area.
Something for all to enjoy!
Open Now through the end of October
Hours of operation: Monday – Friday : 10am-8pm. Petting Farm opens at 10am, all other attractions open at 3pm. Click here for attraction hours and details.
A 5th generation family-owned pumpkin farm that is the perfect place for kids to roam the fields to pick the perfect pumpkin.
Pumpkin Pass is valid Monday – Friday only

Weekday free entry to the farm for a family of 5 all season. *must be from the same household

Petting Farm entry all season

Must purchase tickets for additional attractions

Discount on all Pumpkin Painting classes

Must provide pass and ID for entry

Passes can be purchased on site at the Farm Office or online HERE.
Purchase your $50 Pumpkin Pass HERE and come visit us all season long! $2 admission for all guests Monday – Friday. Children 2 years and under are free with a paid adult. $3 admission for all guests Saturday and Sunday.
Opening October 1st For The 2021 Season!
Mr. Jack O' Lanterns Pumpkin Patch is a family-owned business, established in 2010. We have several locations throughout Los Angeles, San Diego and West Palm Beach. Our mission is to provide quality products and services that will exceed your expectations of what a pumpkin patch should be.
Come to Mr. Jack O' Lanterns Pumpkin Patch for all your fall fun! Looking to keep up with the family traditions, plan a birthday party, have private party or a book a field trip? Look no further than Mr. Jack O' Lanterns Pumpkin Patch! We offer games, activities and more for those of all ages. We also sell pumpkins, gourds, squash, corn stalks, hay and more so stop by today for a fun fall destination for families and friends.
Opening October 1st | Hours:

Mon – Thur:1pm-8pm | Friday: 1pm-9pm | Saturday: 9am-9pm | Sunday: 9am-8pm
Come choose your family's Halloween pumpkins & squash. From our Jack O'lantern & Big Macs scattered around the patch to a few of those cute & adorable minis. Their Family-Owned Pumpkin Patches Have Something For Everyone!!!
Come & Enjoy: The Cute & Adorable Petting-Zoo Friends, 15-Foot Inflatable Pyramid., Giant Double-Lane Slides, Bounce Around The Gladiator Arena, Jumping Jack For 15+ Feet Of Thrill., Challenging Obstacle Course, Game Area For Those Huge glasses and much more…
October 1st – 31st | Hours of Operation: CLOSED – Monday | 3pm – 8pm Tuesday through Friday| 10am – 8pm Saturday| 11am – 6pm Sunday
Partnering with their dear friends and neighbors at The Vineyard 1924 introducing the Fallbrook Pumpkin Patch. Visit them just east of downtown Fallbrook, they will be offering pumpkins of all varieties and sizes, wine tasting, live entertainment, activities for all ages and events throughout the month of October.
Complimentary Admission* See website for details.
Open now through October 31st | Hours of Operation: Sunday – Thursday 2pm-8pm and Friday & Saturday: 2pm-9pm
Come enjoy safe clean family fun! Dog friendly except in fun zone! They don't charge for you to come in and check it out! Rides and activity passes are available for purchase at their front desk!
Please let us know if we are missing any pumpkin patches that you love taking your family to and we will get it added! Email [email protected]
If you would like to add your Pumpkin Patch to the guide, CLICK HERE and complete the form on the page and someone will be in touch.