As a San Diego Mom, you can only go to the park or the beach so many times before you want to pull your hair out. The real challenge is finding other family favorite activities in your area that DON'T cost a lot of money and DO fill a lot of time. Here are some of our family's favorite North County spots to fill your weekends.
Discovery Lake
Discovery Lake is more of a large pond than it is a lake, which makes it a great spot to take the kids for a few hours to burn off some energy. There is a flat, paved path around the lake that is perfect for biking, scooters, or just walking, and it's under a mile. Easy! And at the beginning of the lake trail, there is a pier that you can walk out on and feed the ducks or watch people fish. There are other trails that go up the hillside, but with little ones it's probably too much.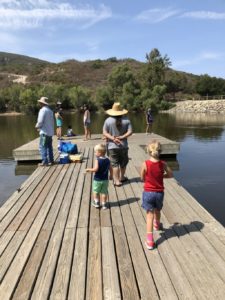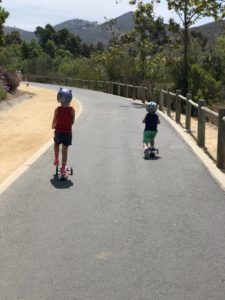 There is also a brand new playground that has lots of great slides (watch out, they get hot midday!), shady trees, and a giant water fountain that turns on a few times a day that the kids can run in. Fountain schedule is 11:00 am, 12:30 pm, 2:00 pm, 3:30 pm and 5:00 pm daily and runs for 15 minutes.
Location: 650 Foxhall Dr, San Marcos, CA 92078

Bathrooms: Yes

Parking: Yes

Things to bring:

Safe snacks for the ducks, b

ikes/scooters, w

ater/snacks for your kiddos, t

owel and/or swimsuit (for the fountain)

San Diego Coaster Train
If you live close to the coast like we do, then this one is just for you! The San Diego commuter train – the Coaster – literally rides along the Pacific Coast between Oceanside and San Diego all day long. It's amazing and so beautiful! And FREE for kids 5 and under (only $8 for round-trip tickets otherwise).
You can hop on/off all day long and also ride the trolley downtown on the same ticket fare. What little kid doesn't love a train ride? Ride the train to another town for some ice cream and a walk around a bit, and then come back a few hours later and you've just filled your day.
TIP: The Coaster even offers a special train ride with Santa in December. And if you have a super train fan, you should check out the North Pole Limited Train Ride with Santa! (Watch for my blog post on that)
The Coaster Schedule changes seasonally to align with the Padres baseball games, so make sure you check it before hopping on and off! At night Amtrak will also allow you to ride to your stop with your Coaster ticket, but make sure to check the schedule since it doesn't stop at every station.
Locations: Oceanside, Carlsbad Village, Pointsettia, Encinitas, Solana Beach

Bathrooms: Yes

Parking: Yes

Things to bring: W

ater, snacks, s

trollers/bikes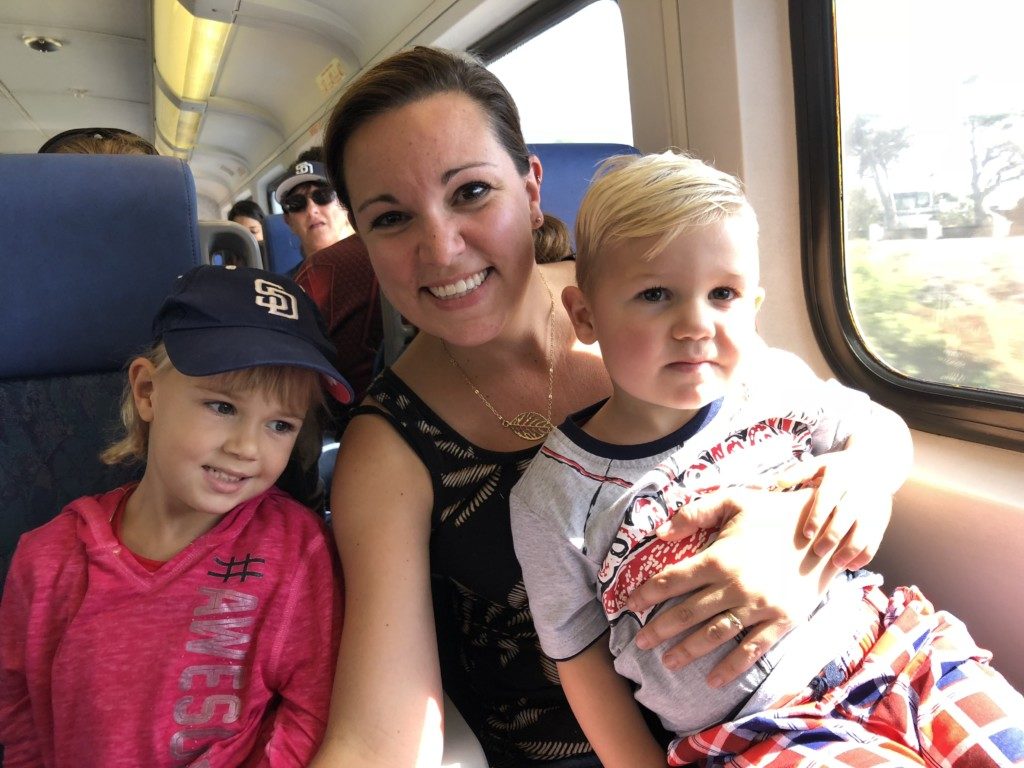 YMCA Open Gym Time
The Magdalena Ecke YMCA Gymnastics Center offers an open gym hour in their Gymnastics Center a few times a week. This is the place to burn off that extra toddler energy! They allow children ages 6 months – 5 years old in the gym during these days/hours for $11 each.
Monday, Tuesday, Friday, Saturday: 11:00 am – 12:00 pm
Wednesday, Thursday: 12:00 – 1:00 pm
Friday: 5:30 – 6:30 pm
TIP: Make sure you get there a little early so you don't miss out on the precious time to run your little one out! If it's your first time visiting, you'll also need to fill out a simple waiver form for each child.
There is no dress code, but I'd suggest wearing cooler clothes (sleeveless) and tighter-fitting so that they can tumble without issues. No shoes or socks are needed in the gym either, which is the same for the parents. You'll be able to go in the gym with your child during this time, unlike regular classes. It's a lot of fun! Some parents even jump into the foam pit to catch the babies jumping in.
Location: 6100 Avenida Encinas B, Carlsbad, CA 92011

Bathrooms: Yes

Parking: Yes

Things to bring:

Water and snacks, s

ocks (optional)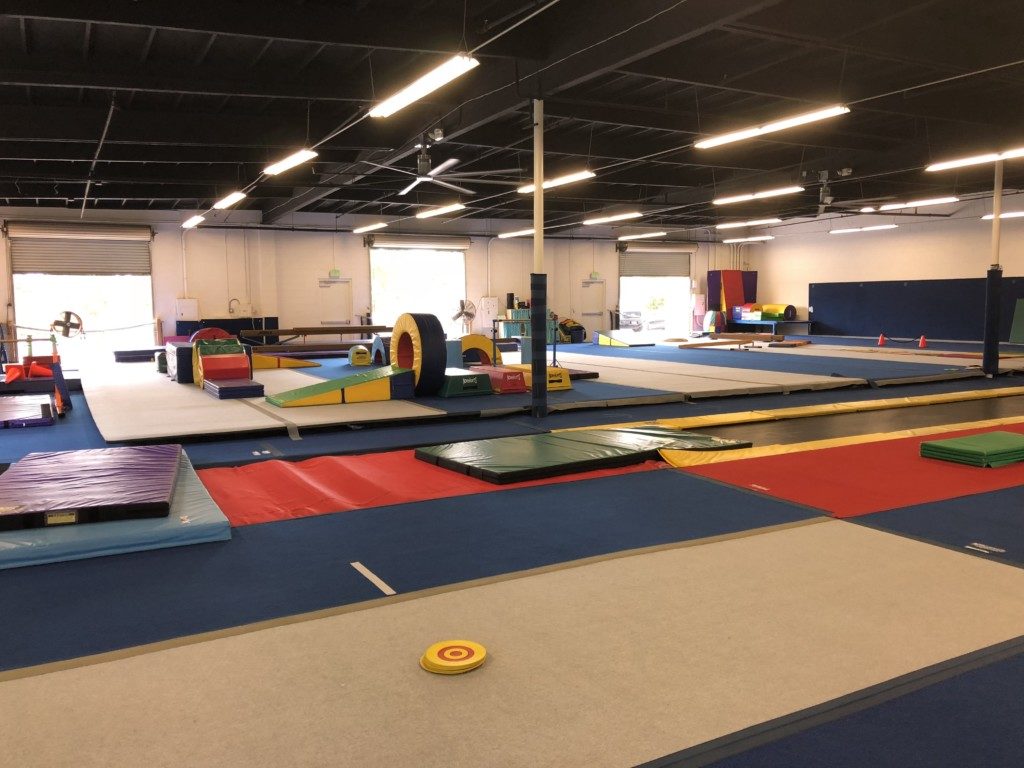 Fry's Electronics Store
This is definitely one you've never thought of. If the day is rainy, or just plain too hot, head to Fry's Electronics Store in San Marcos to see some unexpected gigantic aquariums. The whole store is an underwater theme, and you can even sit and have a fresh coffee and a snack for the kids in their restaurant where the walls are aquariums!
We love walking around and dancing in the stereo and TV sections too, which also have glow-in-the-dark aquariums on display. So surprising! But beware, there are toy aisles in the store so you might not be able to get out scot-free. We usually grab a pack of new play-doh or markers before heading out the door.
Location: 150 S Bent Ave, San Marcos, CA 92069

Bathrooms: Yes

Parking: Yes

Things to bring:

Water and snacks for kids (or plan on buying in the cafe)