We've all been cooking a lot lately. Like, a lot. Too much. More than I have ever cooked in my entire life. The kids are home all day and they are always hungry. But this mama is not in the mood to play Master Chef every day, three times a day, and I'm sure most other mamas out there feel the same. So I've collected a handful of G Fam-approved recipes that are quick, easy, inexpensive and sure to please the entire family.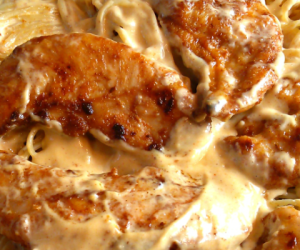 My son's personal favorite: Chicken Lazone. The original recipe said to eat it with pasta. I'm sure that's lovely, but I'm Filipino and we eat all things with rice. So that's how we eat this. And it's glorious. The recipe is enough to feed all 4 of us and even have leftovers for lunch the next day. Pair it with a nice side salad and you're set!
Ingredients:
3 lbs chicken (4 lbs if boned)
6 T butter (divided)
2 C heavy cream
1 C half & half
3 T beef broth
1 T corn starch
1 T minced garlic
for the seasoning blend:
1.5 t chili powder
1.5 t paprika
1.5 tsp pepper
1.5 tsp salt
1 T garlic powder
1 T onion powder
1 T parsley
1.5 t adobo
Instructions:
Combine all seasoning ingredients in a small bowl. Place chicken in a freezer bag and pour seasonings over chicken. Toss until all chicken is nicely coated.
Melt 3 T of the butter in a large skillet over medium heat. Add broth and garlic and cook for one minute, stirring.
Add chicken and cook until nicely browned on one side. Flip chicken and cook for a few more minutes until cooked through.
Pour cream and half and half into the skillet over the chicken. Stir in the cornstarch and remaining 3 T of butter. Let simmer until sauce is thickened.
Serve with rice or over pasta.
Notes:
You can use chicken breast instead of thighs, but monitor them closely as they cook much quicker than thighs. For a juicier chicken, use thighs.
If you don't have half and half, you can also do 1.5 C of heavy cream and 1.5 C of milk. If you only have half & half, use 3 C and an additional tablespoon of corn starch to thicken.
If your chicken has browned but is not cooked through, simmer it for longer until it is cooked through.

---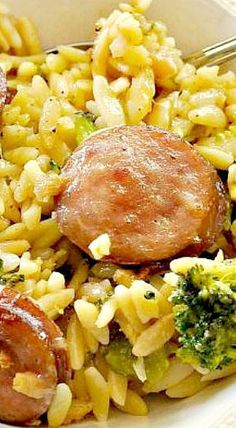 My daughter's personal favorite: Parmesan Garlic Orzo with Spinach and Kielbasa. I've adapted this recipe to include the spinach (because I try to incorporate vegetables into every dinner) and kielbasa (for protein) and to be made in one pan. The fewer dishes to wash, the better. This makes a generous amount, roughly 2 servings per person, and is actually pretty good served cold the next day. If that's not your cup of tea, it does reheat very well despite it having a cream sauce.
Ingredients:
4 cloves garlic, minced
2 C orzo
1/2 t salt
1/4 t pepper
2 C low sodium chicken broth
2 C half & half
1 1/2 C Parmesan cheese (freshly grated, not the green can stuff)
1 C frozen spinach (defrosted and squeeze out excess liquid)
1 lb kielbasa (or another smoked sausage of choice)
Instructions:
Dice kielbasa and cook over medium heat in a large skillet or saucepot.
Add garlic (do not remove kielbasa or the "drippings") and cook until fragrant.
Add in orzo (uncooked) and stir until it starts to toast lightly (about 2 minutes).
Stir in chicken broth and half & half. Season with salt & pepper.
Bring to a boil and then reduce heat. Cover and let simmer until pasta is cooked through.
Stir in spinach and let cook until warmed through.
Stir in parmesan cheese and stir until melted.
Notes:
This can be served without the kielbasa. Just melt 4 T of butter instead of step 1 of the recipe.
I haven't tried it, but I'm sure it's also delicious with shrimp or even a spicy sausage.
If you or the family don't like spinach, it can be substituted for anything they do like – mushrooms, broccoli, peas. Just be careful with things like zucchini that have a lot of water or things like carrots that need time to cook in order to be soft.
The photo above was us experimenting with broccoli instead of spinach (I couldn't find spinach for weeks!) and it was an epic fail for my daughter. Even if you pluck the broccoli chunks out, the flavor is really mixed in throughout. If you have a broccoli hater, don't stir it in. Warm it up separately and sprinkle it over the top for those who do like it.
You can eat this cold the next day or reheat it. It's great both ways!

---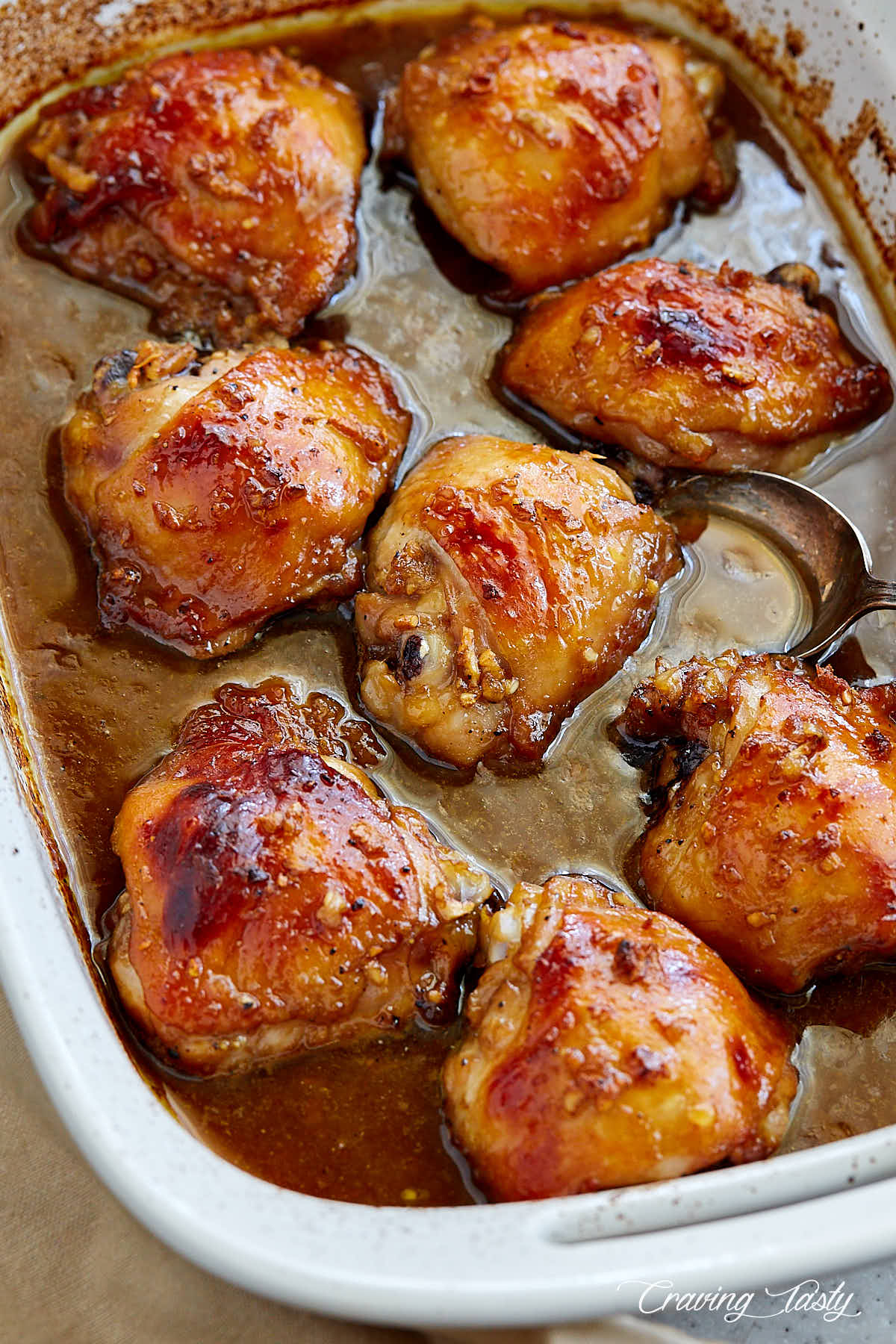 Mama's Go-To: Marinated Chicken. I break this recipe out about once a week. It is incredibly versatile. I cannot always find a specific cut of chicken at the store, but this can be made with any (skin on, skin off, white meat, dark meat, you name it). I also can't always find a specific starchy side or vegetable – grocery shopping these days is not my favorite thing to do – but this chicken can literally be paired with anything. We have it with rice, pasta, potatoes, salad, steamed veggies. You can bake it. You can grill it. You can marinate it overnight. You can marinate it for 30 minutes. It's really the handiest recipe to have and I use it often.
Ingredients:
3 lbs. chicken thighs (4 lbs if bone-in)
2 T olive oil
1 T sesame oil
4 T low sodium soy sauce
1 T Worcestershire sauce
2 T lemon juice (or lime juice)
5 T honey (or maple syrup)
6 cloves garlic (minced)
1/2 t black pepper
Instructions:
Combine marinade in a bowl. Place chicken thighs in a freezer bag and pour marinade over chicken. Refrigerate and let marinate at least 30 minutes but as long as overnight. The longer the better.
Preheat oven to 450 degrees
Pour marinade and chicken into a 9×13 baking dish
Bake for 30 minutes or until cooked through
Notes:
If using skin-on thighs, broil for about 3 minutes at the end to get a nice, crispy skin.
If using chicken breasts, adjust cook time as breasts cook much quicker than thighs.

---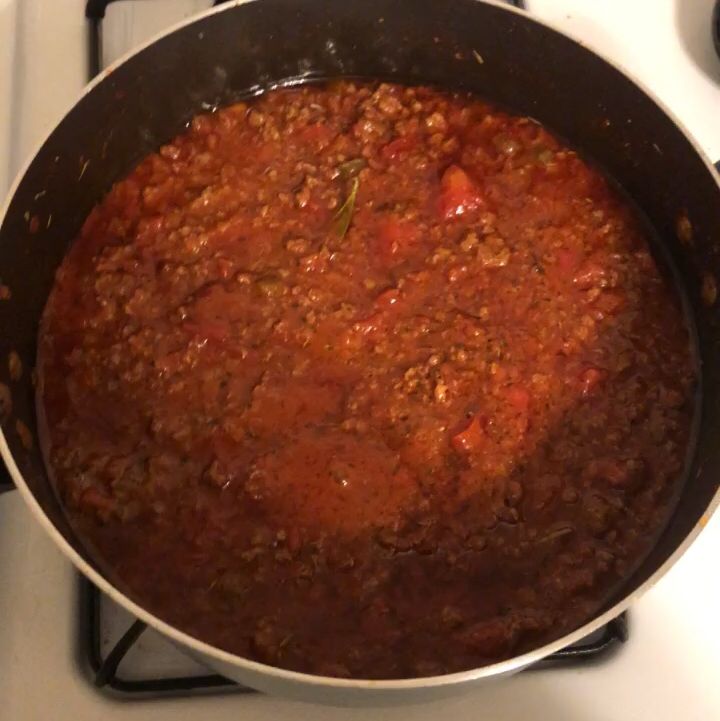 Hubby's Repeat Request: Homemade Spaghetti Sauce. It sounds like something that's time-consuming or difficult, but it's not. Despite the ease of grabbing a jar of it off the shelf and the fact that it really is cheap to do so, making spaghetti sauce from scratch tastes SO.MUCH.BETTER. Seriously. I had a hard time finding tomatoes a few weeks back and made the mistake of buying a jar of sauce. The entire family knew immediately and struggled through dinner. I'll never do that again. It's really not hard at all to make, though it does need time to simmer, so factor that in for when you start cooking. And even though it costs a little more to make than buying a jar… it is so worth it.
Ingredients:
1 tablespoon olive oil
1/2 C chopped onion
3 cloves garlic minced
1 pound lean ground beef
1 6 oz. can tomato paste
1/2 t salt
1/2 t black pepper
1.5 t dried oregano
1.5 t dried basil
3/4 t dried thyme
1 14 oz. can Italian-style diced tomatoes
1 28 oz. can crushed tomatoes
3/4 C beef broth
1 T brown sugar
1 bay leaf
1 T balsamic vinegar
Instructions:
Heat olive oil over medium heat and onion. Cook until translucent.
Add garlic and cook until fragrant, about 1 minute.
Add beef and cook until it is no longer pink. Drain excess grease.
Add tomato paste, salt, pepper, oregano, and thyme. Stir to combine.
Add diced tomatoes, crushed tomatoes, beef broth, and brown sugar. Stir until combined.
Set bay leaf on top of the sauce (do not mix in).
Bring to a boil and then reduce heat. Let simmer on low for 1 hour.
Remove bay leaf and stir in balsamic vinegar.
Let sauce rest for 15 minutes before serving.
Notes:
Regular diced tomatoes are fine if you can't find Italian style.
You can add some sliced mushrooms if your family likes them.
Start with just 1/2 T balsamic and taste it. It is a strong flavor and you may not need the full tablespoon depending on your family's preferences.
You can use onion powder or minced onion if your family doesn't like the "bite" of onion (mine doesn't) or you can blend up chopped onion until it's undetectable (mom hack!).

---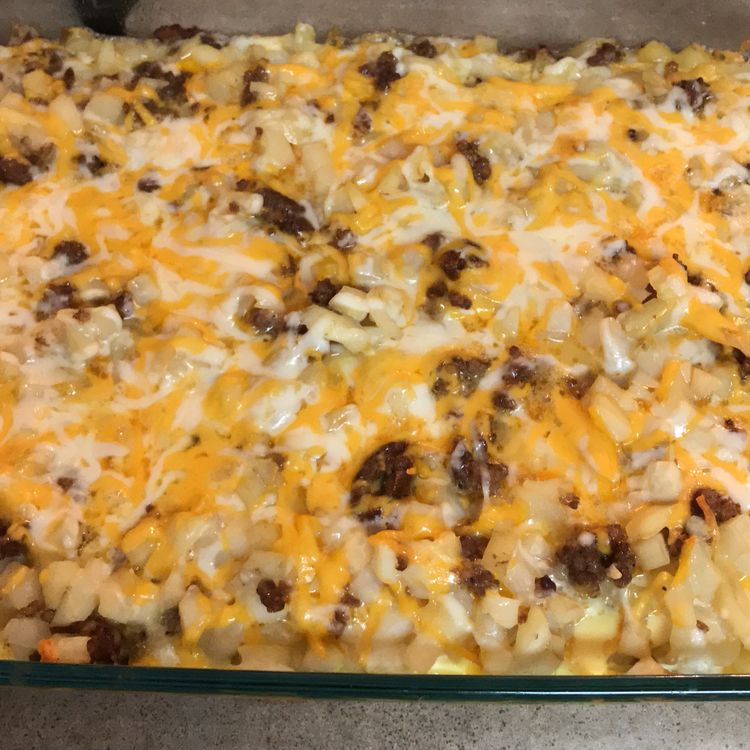 Weekend Breakfast: Hash Brown Sausage Bake. My husband is an essential worker so it's just me and the kiddos all day long. All week long. Come Saturday morning, this mama needs a mama break. So I whip this up on Friday night, pop it in the fridge, and on Saturday morning, hubby pops it in the oven to have for breakfast while I have some child-free moments. It makes so much that there's plenty leftover on Sunday morning and I get another few blissful moments of peace.
Ingredients:
1 pound Italian sausage, cooked
7 eggs
1/2 C milk
20 oz. frozen diced hash browns
2 C shredded cheese (we use sharp cheddar) divided
Salt and pepper to taste
Instructions:
Preheat oven to 350 degrees
Spray 9×13 casserole dish with non-stick spray
Brown sausage and drain excess grease
In a large mixing bowl, combine all ingredients (use only 1 cup of cheese), including sausage, and pour into a prepared casserole dish
Bake for 35 minutes
Remove from oven and top with the second cup of cheese. Return to oven for 8 minutes
Allow casserole to rest for 15-20 minutes
Notes:
If you cannot find diced hash browns, the stringy kind works fine too. In a pinch, I'm sure even tater tots would work.
Feel free to use spicy sausage. My toddler doesn't like "salsa" (how she refers to anything spicy) so we just use regular.
You can also just use sausage links or patties that are cooked and diced up if you can't find or don't have the ground sausage.
Cheese measurements, as always in my recipes, are just approximate. Cheese is life. Add as much as you want.
The type of cheese really doesn't matter. I've used fiesta blend, mozzarella, a mish-mash of leftover cheeses we had. I wouldn't use parmesan or American cheese slices, but most other shredded cheese should do the trick.
I hope you and your family enjoy these recipes as much as mine does. While I can't wait to just go out to restaurants again, it's been kind of nice to be able to try out and tweak and perfect recipes during quarantine. I've had to experiment, substitute, and just flat-out invent meals pretty regularly. I won't be winning any James Beard awards anytime soon, but as long as bellies are full and the family is happy, I'm going to consider these recipes a success.