Saving money while shopping… that means coupons, right?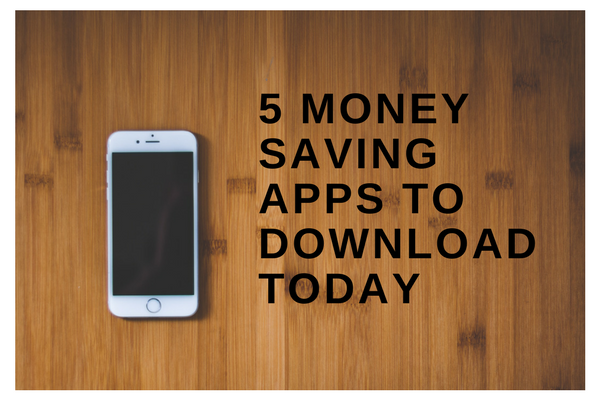 Leafing through junk mail to look for a brand that you actually like and savings that actually make it worth cutting out and saving a coupon… Good luck, if you're like me and lose almost everything. Those paper coupons never make it to the store. While many moms still love to clip (you go mama!), I have discovered a few apps that make saving money easier. But hey, if coupons work for you, then go for it! In the end, a few bucks saved can really add up and that's what's important.
Ibotta: This app allows you to save at some of your favorite grocery stores. It's beyond easy. Browse the app before you shop and add items you're going to grab. Shop, and don't forget your receipt when you leave! Take a picture of your receipt and scan the items that you bought from the app. That's it. Now, wait for the savings to hit your account and you're all set. One tip: Do the scanning right when you get home and put your groceries away.
Retail Me Not: So you're thinking of making an online purchase using a store's app? Wait! Check Retail Me Not first! Booking a flight? Check the app first — I just found a deal on Jet Blue flights. Ordering a pizza? Check the app! I just found a coupon code for 40% off of my favorite pizza place. Instant savings and all I did was check the app! This is a great one to have on your PC as well.
Ebates: Online shopping is huge, and if you're like me, you prefer this method to shop. When you make a purchase through the Ebates app you can earn a percentage of that total back. Cashback percentages vary by store and can change daily. I love the Ebates plugin for PCs too. If you're going to buy something online just browse Ebates first! Oh, and if your friends join and spend $25, you get $25!
Shopkick: In this app, you can earn "kicks" (reward points) just by walking into a store. Those kicks add up and you can use them to get a gift card to some of your favorite stores. You can also get kicks by scanning items at the store or making online purchases through the app.
Mint: This app is going to save you money in a different way than the others. This is a money management app. In addition to a free credit score report and easy bill pay, you're going to love this for budgeting purposes! You can keep track of what you are spending and where you are spending it. You might be surprised at how much you spend on dining out each month. Use this to set a monthly goal and you can get alerts for when you're going over budget.
With more ways to shop and stores all fighting for your business, consumers now have more power than ever to save money. Check with friends to see which apps they love, and ask for a referral code so you can both benefit. You don't have to spend like crazy, though. They key with all apps is to only buy what you need or have been dying to try.
Looking for store-specific apps? I'm working on that list now!