Disneyland. It's the happiest place on earth. But if you've got little ones in tow, it can quickly become the crankiest place on earth. Sharing the magic of Disneyland with your kids should be… well, magical. So, here are my top tips to get through a day at Disneyland with your littlest family members.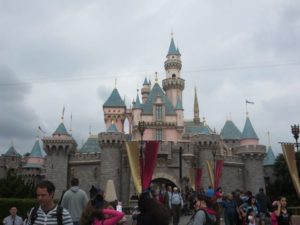 Tip #1: Bring Entertainment
Odds are you will be spending plenty of time waiting in line. Don't let your littles go stir-crazy. Toys are good options for them to interact with while waiting. Books are great as well because it gets you involved in the entertainment. Make sure to bring multiple choices for each, that way they won't get bored with what you've brought. It's also a good idea to keep the toys on the smaller side so you can store them in a backpack. This keeps them handy for when you have to leave the stroller behind.
Tip #2: Utilize the Baby Care Center
Located in both parks are Baby Care Centers. Not only is there a nursing space, they also have a feeding area complete with high chairs. There is also a room with tables, chairs, and a television, making this great place to escape from the hustle and bustle of the parks. They even offer a vending machine filled with necessities (formula, wipes, diapers, and more) in case you forgot anything or run out of something. These Baby Care Centers can be a lifesaver for moms looking for somewhere more private to take care of their mom business. In Disneyland the Baby Care Center is located at the end of Main Street next to First Aid and in California Adventure it is located next to the Ghirardelli Chocolate Shop.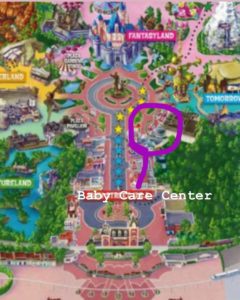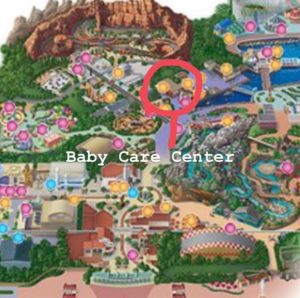 Tip #3: Stick to Their Schedules
This is probably my ultimate tip. I cannot stress it enough. Whatever their schedule is at home should still be what you follow throughout the day. This is especially true for nap times. Sticking to their routine will go a long way toward avoiding a meltdown. This likely will mean you will have to take your day a little slower but that just leads me to my next tip.
Tip #4: Take It Easy
If you're like me, you'll want to race around and get as much done as possible. However with little ones its best to take it easy. Prioritize the attractions you'd like to see and do most. This way you won't feel like you missed out on something you really wanted to do. One of the best ways to take it easy on your visit is to take a multi-day trip. This will give your family more time to do everything they want. Plus you'll have a quiet hotel room to take afternoon breaks in if the kids, or you, need it.
Tip #5: Dining Reservations/ Reserved Viewing
The parades and nighttime shows at Disneyland are can't-miss entertainment. This can sometimes lead to having to scout out the perfect spot hours before the parade or show even starts. But with a Reserved Viewing Dining Package your spot is waiting for you just before showtime. These dining packages allow the family to enjoy a delicious meal as well as giving you more time to enjoy rides. It's a win-win. The dining packages are an extra expense but are well worth the money.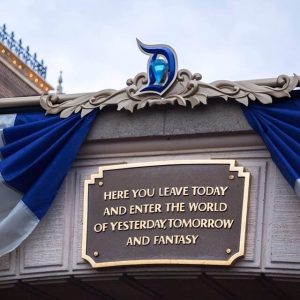 Hopefully these tips will come in handy if you're going to brave the happiest place on earth with your little ones. It really is a magical place for the young and young at heart.