The end is near and all the typical pregnancy things have happened– my body, skin, energy levels and physical capabilities have all changed. I understand it's part of the process and I'm not fighting it. However, when a friend asked if I wanted to get maternity photos taken, I was like "I'm a little busted right now, let's not document this."
My husband and I are photographers, but we rarely make time to step in front of the camera. We don't have very many pictures of the two of us together. I began to warm up to the idea of maternity photos for the sake of memorializing this season of life despite feeling a little weary of being on the other side of the lens. Pregnancy isn't always so beautiful and it's not the most exciting time to get your photo taken, but much to my surprise, getting maternity photos taken was a really pleasant experience and it was all due to finding the perfect photographer.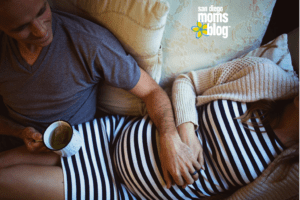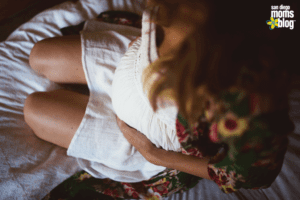 Tera Vannoy was so thoughtful in designing a shoot that reflected who we are which added tremendously to the comfort factor. We're casual people and I didn't want anything that felt out of character. Tera proposed spending a majority of the time in our home and we loved the idea of the photos being a true, but artistic reflection of who we are and what life is like now.
Everyone is quick to tell you how it won't be the same for much longer, but it'll be awesome, but the hardest thing ever, and you won't sleep, and your life will be in shambles and you'll love it!
Before our shoot I shared some outfit ideas with Tera and she gave some helpful feedback on what she thought would work best with her vision. She arrived with ideas for where to shoot and poses to try. The shoot moved along quickly, comfortably and the atmosphere was very calm – it was awesome!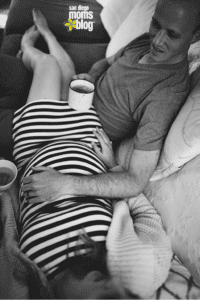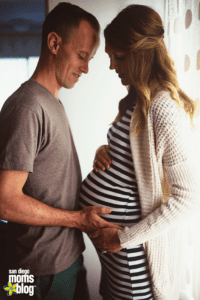 Here is a list of tips from both sides of the lens on how to really enjoy getting your photo taken when you feel the least glamorous.
I suggest…
1.WEAR SOMETHING COMFORTABLE
Sitting in any position can have its challenges while 35 weeks pregnant so wearing something comfortable helps a lot. I picked out a few dresses I felt most comfortable in and Tera helped me narrow down the options even more for the different settings we'd shoot in. Comfortable outfits allowed me to lay down, walk around, add accessories and a sweater without getting too hot or worry about anything falling out.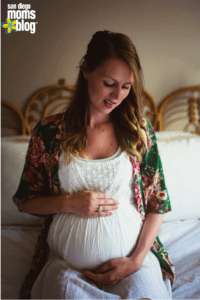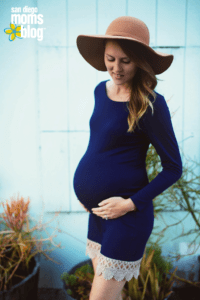 2. BE YOURSELF
We keep things pretty simple, enjoy being at home and love our neighborhood. Before long we could easily outgrow our place and have to move. Having photos here will be a great memory of this stage of life.
Tera suggests…
3. GET DONE UP
Having your hair and makeup done is a must. Don't forget lipstick!
4. DRESS UP
Wear a form fitting dress and opt for one with patterns, if possible. You want your bump to standout as much as possible. A good photographer should know what will photograph best and can help with wardrobe selection.
5. COMPARE STYLES
There are many styles for maternity photography (boudoir, lifestyle, whimsical, family, etc). Make sure you discuss with your photographer what style and types of shots you want before your session.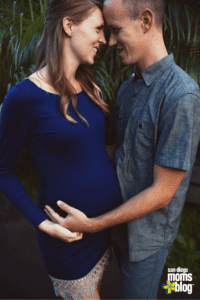 These milestones in life are worth documenting. I'm glad I realized this before the baby arrives.