One of my favorite parts about Christmas is when relatives or friends give books as gifts. Not only does it keep the kids from getting overloaded with toys (which we know they do!), but it helps build little libraries over the years.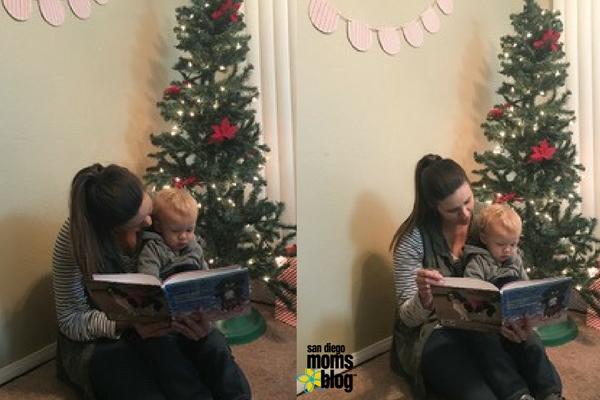 Besides the classics, some of our favorite books are those that are interactive or unique. Thanks to our sponsor, I had the pleasure of reading Annie Kai Lani Kai Lou: Kauai's Beloved Pup to my son today, and it was so much fun! This sweet little book was written by an author that lives right here in San Diego! She used her background as a soft jazz recording artist to create a sing-a-long story about Hawaii, as if it were told through the eyes of her lovable dog.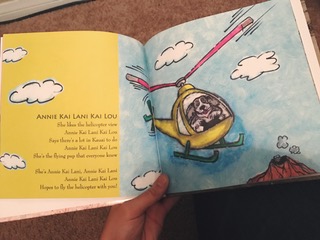 Annie Kai Lani Kai Lou takes kids on a journey through the island of Kauai, experiencing all of the fun things the island has to offer. Annie Kai Lani hula dances, rides in a helicopter, plays golf, zooms across a zip line, and even surfs the waves! Each page has a different, silly song to accompany her adventures.
Our family has never personally traveled to Kauai, but the storybook paints a wonderful picture of what it would be like to take a trip there. I just love when our kids can experience different areas of the world through books!
The book and sing-a-long CD are ideal for kids between the ages of 3 and 8. However, when I read it to my thirteen month old son he fell in love! He couldn't help but dance along to the Hawaiian music and he blew kisses to the pictures of the puppy. I even caught my seventeen year old singing the songs afterwards (don't tell her I told you)!
The sing-a-long story of Annie Kai Lani Kai Lou is a gift that would be well-loved for years to come. There are many ways to purchase a set of your own or to gift it to someone else this holiday season.
Go to their website: http://www.anniekailani.com for ordering! Should you want the book prior to Christmas, and want it inscribed, please contact Bridget directly and she will gladly deliver [email protected].
Visit Annie Kai Lani on Instagram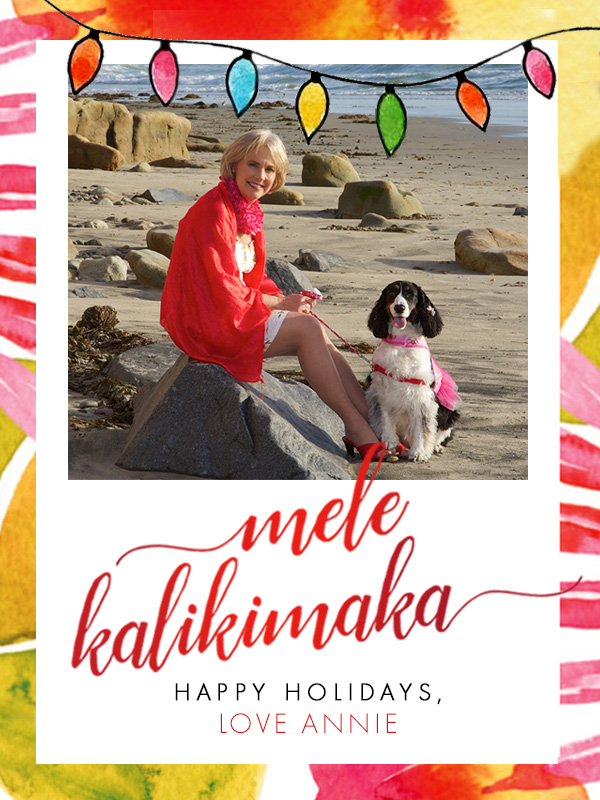 If you would like to meet the author, Bridget Burton, you can find her at these two book signings:
Muttropolis, 7755 Girard Avenue, La Jolla.

Saturday, Jan 7th at 11:30 am

.
Warwick's, 7812 Girard Avenue, La Jolla.

Saturday, Jan 14th from

noon to 2.
Bridget is a published author, business consultant and soft jazz recording artist who decided it was time to write a children's book. Based on her real English Springer Spaniel, Annie, and inspired by her love of Kauai, the book is written from Annie's perspective. Residing in La Jolla, Bridget lives with her husband, grown children and of course, her dog Annie.