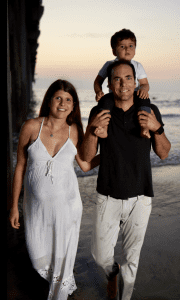 Nirit, we are so grateful you decided to share your story with us. Let's start with who you are both personally and professionally. Give us the 30-second elevator speech that you would give when asked to introduce yourself.
Besides my full-time role as a Social Media Manager for a national restaurant operating company, my own project has been SanDiegoEats. My social media blog is dedicated to featuring restaurants, food products, and food events throughout San Diego. From highlighting small family businesses to featuring the new chic spots in town, my goal with my social media is to give exposure to local businesses and grow their brands throughout our city.
What does "As Strong as the Mother Next to Me" mean to you?

"Our role as women has changed so drastically over the last several decades. We have to stick together and lift each other up. Celebrate each other's victories and help each other when we're down. It's all a team effort. Moms can do it all!"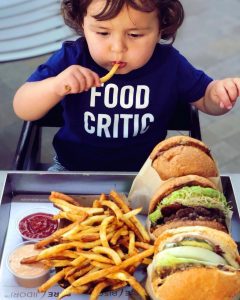 How important is it to you to surround yourself with other moms both professionally and personally? You should always surround yourself with successful people and with people who want to see you succeed. Being in a circle of mothers with likeminded thinking can really take you to the next level.
It's definitely hard to "turn-off" work mode especially when running your own business. Even after a busy day, many times you feel like there's more to do. The key is scheduling work hours and making family a priority.
What piece of advice would you give another mom who is struggling with balance work/home life? Or is thinking about starting her own business? Hire help! If your hours are best spent playing with your kids rather than mopping floors, then provide a job for someone and hire them to help you! Don't feel guilty about it! Ask your partner for help – always. We can't be expected to do it all…alone.
Tell us about a challenging time in your business and how you overcame it? A challenging time came for me when I had my first son. I didn't know how I could continue my business while having a newborn. I had to shift my business model and have restaurants send in photos instead of me going out to visits for a couple of months. It all worked out in the end!
How did you build your community of moms around you and how have they impacted your life personally and professionally? Since I am Jewish, I joined a program called Shalom Baby. The program organizes moms with babies born within a 2-month period. I met a lot of moms through the group that has really being a huge part of my support system. Also, I always talk about being a mom! You'd be amazed at how many other people have kids and have incredible advice and resources to share.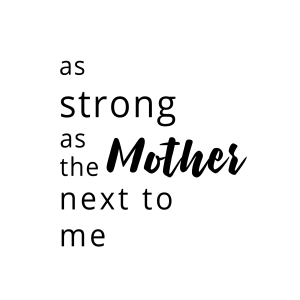 "As Strong as the Mother Next to Me" was built on the principle and belief that with the right community and sisterhood you can move mountains. Founder Niki Jones is a single mother and entrepreneur who understands that leaning on her circle doesn't make her weak; it makes her unstoppable.
Research supports that by doing good or paying it forward, in ways big or small, not only feels good, but also does us good.
MOTHERHOOD IS HARD ENOUGH. San Diego Moms wants to provide an experience and community that is inclusive, uplifting and supportive to ALL moms. By empowering and lifting each other up, we become better women, partners, leaders, and friends.
At this time I would like to ask you to nominate two moms, and we will only share their first name in the article, but also WHY you are nominating them.
"Yael is an incredibly supportive friend. She's been there every step of motherhood and is always there to listen and give great advice. She's a mom, life coach, and barre instructor and all of her qualities are reasons I look up to her."
"Rebecca has gone through so much in her life and is a mom that does it all! Her dedication to her work, family, and son is inspiring."