In April we partnered with the talented Crystella Photography, the Bahia Resort Hotel, and PatPat for an exclusive "Babes with Babes' mini-photo session event. Every aspect of the experience was just astounding.
As mothers, we are often forgotten when it comes to taking pictures (with us in them). So, to be able to take to the beach at the Bahia Resort Hotel in a new swimsuit or beachwear set from PatPat and capture some incredible images . . . I think we will all remember it for a lifetime.
Thank you Crystella Photography – Your commitment to your work and your family is beyond admirable. Crystal is offering ALL SDMB Readers a special mini-beach session rate. Simply mention SDMB at time of booking to receive a 20 minute beach session for $175 and she will include ALL the digital images from the session at NO additional cost! ($75 savings!)
Thank you to the Bahia Resort Hotel for rolling the red carpet out for us! We can't wait to come back. Thank you PatPat for providing all the moms who were involved with the shoot a FREE $50 credit and we appreciate the 10% OFF we will get all summer long – Code: SanDiego.
Daphne Gaghagen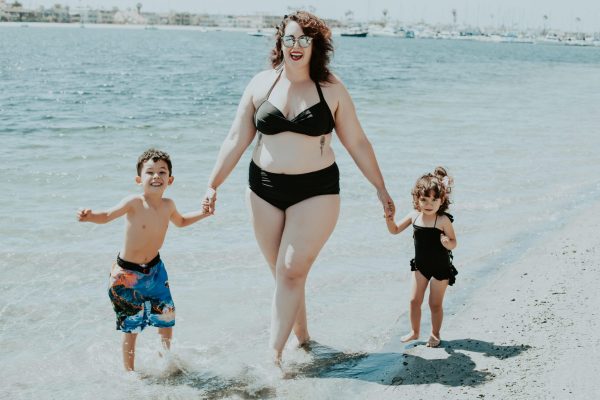 "The Bahia hotel was the ideal backdrop for these beautiful photos from Crystella Photography. If you can believe it, my daughter was grumpy and not feeling great, and Crystal was still able to get such gorgeous shots. The bathing suits (and my sunglasses!) from PatPat were so fun, and I'm grateful that they have such a high number of options for plus size bathing suits, cover-ups, and clothing."
Niki Jones
"I have worked with Crystal on a number of photoshoots and time after time, I am literally in awe of her talent. She is able to connect with kids and get them on board and help guide the moms to just focus on looking fabulous, so she is able to capture the perfect shot. I absolutely loved my suits from PatPat, they fit perfectly and Kaia continually requests that we wear them to the beach.

We were treated to a suite at the Bahia Resort Hotel, they rolled out the red carpet for us from start to finish. I love that you have the pool and the beach right there. I am super excited to go back and take a ride on the Bahia Belle one evening and cruise down Mission Bay."
Ashly Rose Villamar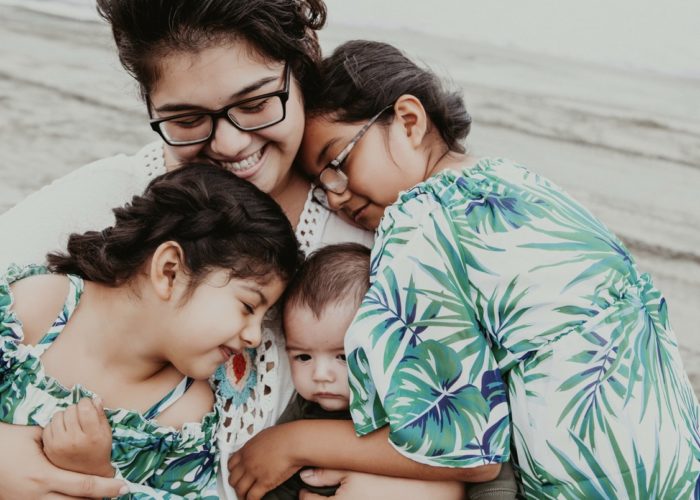 "Crystal is one of my favorite photographers. My session with her was so relaxed and the shots she captured blew me away. I highly recommend her.

The Bahia Resort Hotel, talk about a perfect home away from home. Walking into our room felt so cozy and the view was so relaxing. My girls got to play in what felt like was their personal beach backyard. What a fun treat!"
Crystal made our time together fun and stress-free. She was in tune with my little one the whole time, capturing beautiful pictures in between his bursts of energy. I can't say enough about our experience and amazing photos.

If you are looking for a local getaway, look no further than the Bahia. The private beach on the bay and the family friendly atmosphere make it a perfect place for a staycation.
Xochtil Salcido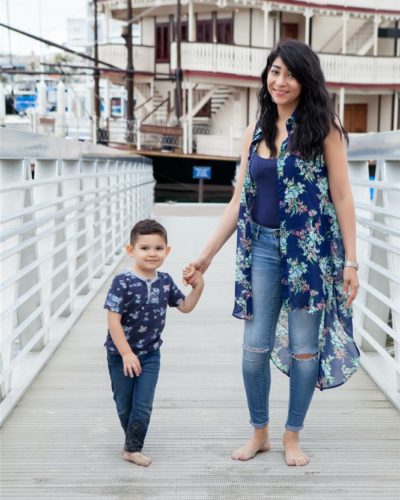 About Crystella Photography:
Crystal's love of photography began when she was in high school. She was part of the yearbook team and was asked to take photos at school games, rallies, events, etc. Throughout the years, she has had the opportunity to cultivate her skills and nourish her love for photography. Her resume includes jobs ranging from assisting various wedding and portrait photographers and working at a one-hour photo lab to selling wide-format printers to professional photographers. She has also photographed numerous events and businesses in San Diego as part of The Pulse SD team. She also was the studio manager and photographer for a local boudoir studio, The Boudoir Divas, for three years before she and her husband decided to start their family. They are blessed with two beautiful sons!
About PatPat – ENJOY 10% OFF ALL SUMMER with Code – SanDiego
Mission: Providing Moms Cute, Stylish, Quality Products
Our littles are the center of it all. We love them looking adorable, but they grow so fast. That's why we are passionate about providing quality, safe, and trendy clothing at an affordable price. We know your time is also limited, so make it easy to shop for the entire family by combining matching sizes into one experience. From play dates to birthday parties, seasonal photoshoots to everyday, we created a destination for you to find matching family clothing, maternity wear, shoes, accessories, home goods and more. Let us dress your every moment.
About Bahia Resort Hotel
Named a top 10 resort in America for value by TripAdvisor, Bahia Resort Hotel offers both sophistication and affordability on the shores of Mission Bay. This premier family-friendly vacation destination is home to a private beach, lush tropical gardens and two Mississippi-style stern-wheeler boats, and is only a short distance from renowned attractions such as Belmont Park and SeaWorld.