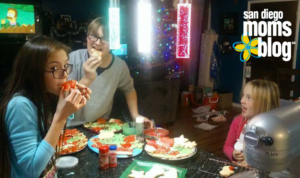 Baking is a huge deal in my house. My family LOVES cookies (Like most of you, I assume). My Christmas present in 2013- a professional Kitchen Aid stand up Mixer- I received it early of course, what good is a mixer under the Christmas tree??
Cookies are serious business- literally to the point of threatening divorce: because one year- I was lacking Christmas Spirit, since I hadn't baked enough cookies!! Sheesh!
These days we bake pretty often. But for whatever reason, it is so much more fun during the holiday season! There are so many varieties and fun types, the whole family can get involved. My daughters especially enjoy baking and have become wonderful bakers in their own rights.
Whether you are a peanut butter fan, sugar, chocolate chip or even fruit filled- fresh baked cookies make everyone happy!! Skip the store bought dough! Even if you aren't a baker, you can create delicious treats for your family with these simple baking tips:
Always measure your ingredients-

baking really is about science

Leave your eggs and butter out

a few hours before so they are at room temperature

Add a little extra vanilla extract!

I usually do 1.5 or 2 teaspoons- never mind what it says

Take them out of the oven

when they appear to be under cooked. Let them sit on the baking sheet two minutes (they will continue to cook) then set them on a rack to cool. If you over bake them, by the end of the night they will be rock hard- trust me!!
Try this classic recipe:
---
Nestle Toll House Chocolate Chip Cookies
Ingredients:
2 1/4 flour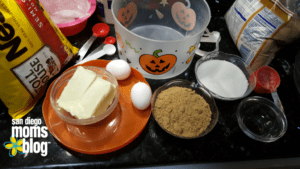 1 tsp salt
1 tsp baking soda
2 eggs
2 sticks unsalted butter (1 cup)
3/4 cup granulated sugar
3/4 cup packed light brown sugar
1 tsp vanilla extract
2 cups semi-sweet chocolate chips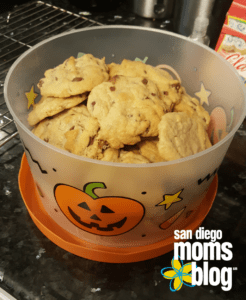 1 cup nuts (optional)
Preheat oven 350 degrees. In a bowl mix flour, salt and baking soda; set aside.
In a separate bowl mix together butter, sugar and vanilla until creamy. Add eggs, mix one at a time. Gradually mix flour mixture into bowl. Add chocolate chips and stir together.
Drop heaping spoon fulls onto an ungreased
baking sheet. Bake 9 to 11 minutes until the bottoms are golden brown. Remove sheet from oven and let cookies rest for two minutes, then transfer to rack to cool.
---
If you want to add some holiday flare to these cookies, try adding holiday M&Ms or food coloring. For a spooky touch, when cookies come out of the oven, take a toothpick and drag out a bit of chocolate from chips to make spider legs. I personally have also added a 1/2 cup mashed bananas or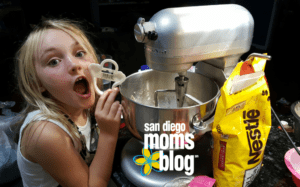 pumpkin to this recipe and it was amazing. Cookies are more of a cake texture at that point, but makes a delicious Fall treat!!
Happy Baking!!!