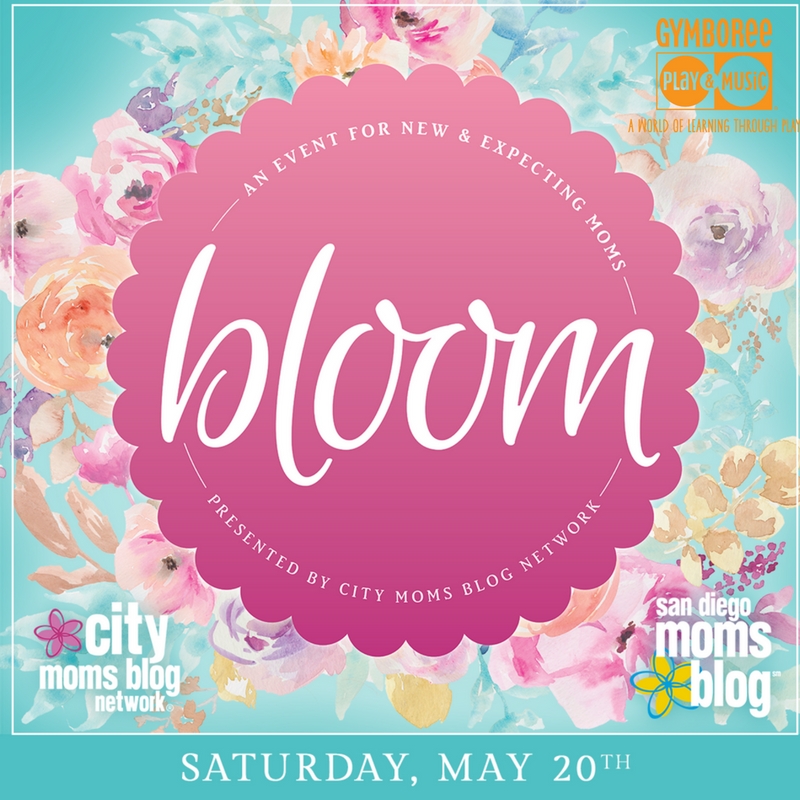 Are you currently expecting a baby?
Have you had a baby within the past year?
Are you planning to grow your family soon?
Then BLOOM is definitely for you! You won't want to miss Bloom – a national event for new and expecting moms that we'll be hosting right here in San Diego! Our amazing venue sponsor, Gymboree, has the perfect space for us to mingle.
This exclusive event is basically the best way to connect with other moms (and moms-to-be), check out the newest baby must-have products, and learn from local experts. We will have 5-6 speakers to touch on subjects that you want to hear about (sleep training anyone?) with time for you to ask questions.
All guests in attendance will enjoy food and drinks, expert panel discussions, product samples and demos, swag bags for all ticket holders, and INCREDIBLE giveaways (we're talking diaper bags, pampering gifts, and more)!
You do NOT want to miss this event if you are a new or expecting mama. You can wear your new baby (up to 1 years old only) and we will have a spot for you to pump or breastfeed.
This event is a signature national event in conjunction with the City Moms Blog Network and this year, 45+ of our sister site cities are going to be participating. We have partnerships with national brands that will be participating to get products in your hands!
Check out West Valley Moms Blog or Colorado Springs Moms Blog Bloom recap from last year so you can see the vision of what we will be creating for you!
When: Saturday, May 20th
Time: 5:00-7:00 PM
Where: Gymboree (Scripps Poway Pkwy)
Ticket and event info updated as we have it- make sure to subscribe or follow our facebook event page to find out the latest details.
Are you a potential sponsor? We want to hear from you!