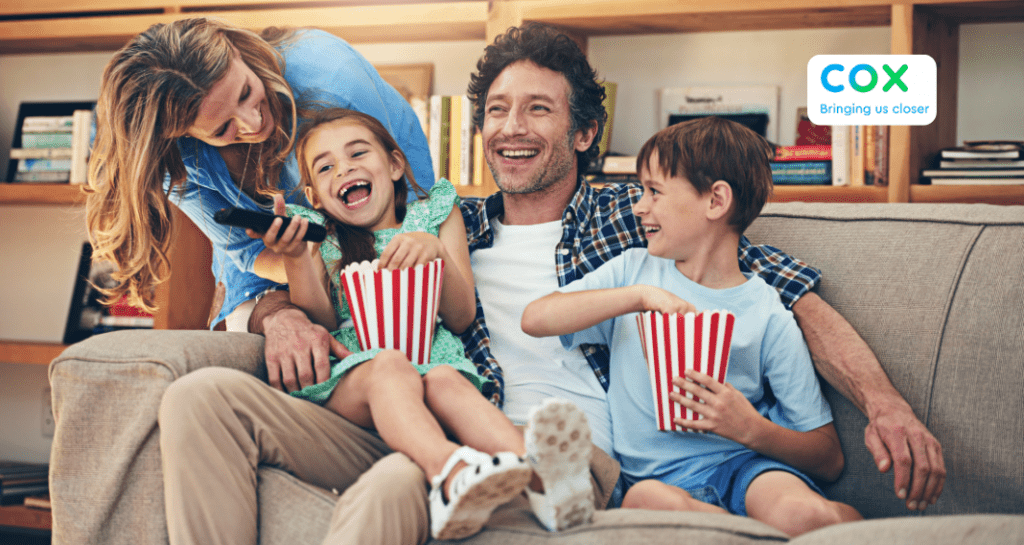 Summer is in full swing and for most San Diego families that means you may have a few more people home at one time. So whether you are having a movie night or streaming music for a family BBQ, it's a great time to give your home internet a quick health check to avoid any interruptions to your summer plans!
Keep everyone happy with these quick tips that will increase wifi speeds and strengthen internet security this summer, with thanks to Cox Communications.
Here are five quick tips to try today:
Limit your Cloud-Based Video Communication Times
Using programs like Zoom, FaceTime or Google Meet conferencing has become second nature. To save your internet speed while using a cloud-based communication, you can lower your video resolution, only use video when you are speaking, or better yet use audio only!
Check Out Cox Communications Panoramic Wifi
When using Panoramic wifi, you'll see the benefits that wifi can bring to your home, including wall-to-wall coverage, home network security, routine fee-free equipment upgrades, and a faster path to online gaming.
Place your Wifi Modem in a Central and High Traffic Area
The more distance there is between your device and the router, the longer it will take to send data between them. So be sure to place the wifi modem where you will be connected and use it the most. Popular spaces may include the bedroom, living room, or kitchen.
Don't get hacked!
Security cameras secure your home and can make you feel safe, but they can also cut into your wifi speeds. Stay secure without cutting the cameras completely. Simply, lower the resolution on the cameras so you can still safely monitor the areas and improve your overall internet speeds.
Worried about the security of your wifi network? Cox Communications has put together a comprehensive guide to improving wifi security.
Location, Location, Location!
Did you know that your internet experience can be slowed down if your wifi router is near a microwave, a fish tank, or a mirror? You also want to make sure it is placed on a counter or shelf, not on the floor.
Not looking to improve your wifi, just maintain access?
For many families, summer break can prove to be a difficult time financially. With the increase of people home, fewer resources (no school lunches) and increase in the cost of groceries, gas and well everything it seems, the priority shifts to simply access to affordable internet.
Thankfully, Cox Communications is committed to keeping families connected with their Affordable Connectivity Program (ACP). The ACP is a U.S. government program that helps many low-income households with discounts on internet service and equipment costs.
Eligible households enrolled in ACP will receive up to $30 off their monthly internet service and equipment, and be subject to the rules and requirements of the ACP program. Cox has launched a new affordability hub to help customers find the plan that best meets their needs.
CLICK HERE to learn more about ConnectAssist and the other plans in their affordability portfolio.