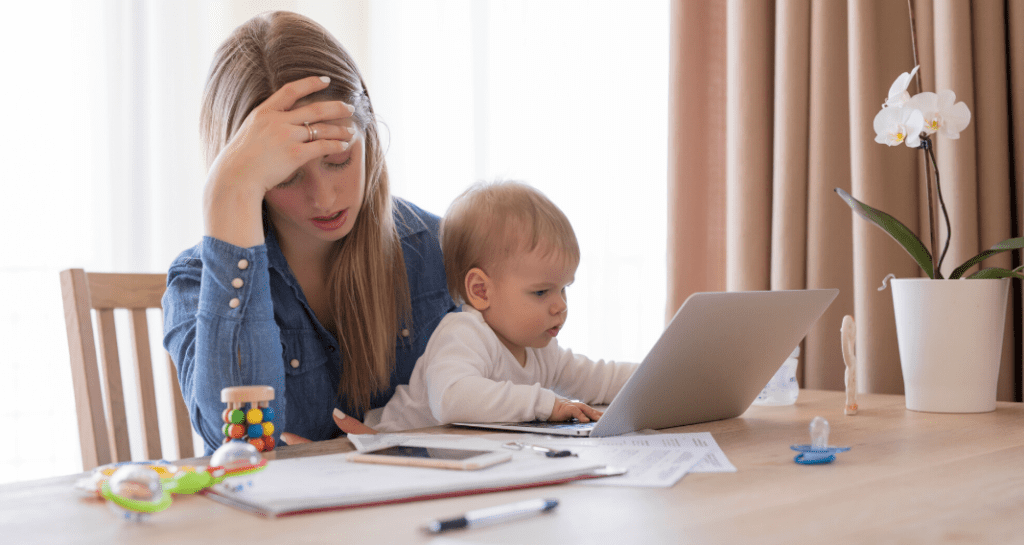 It's not uncommon for a woman to feel as if she's drowning in stress. As this article from Psychology Today points out, many psychologists would cite a combination of impossible and incompatible ideals of work and home with a lack of policy and social support for working families as the cause. Particularly mothers find themselves in "no-win" situations.
Couple the stress working mothers have already been feeling for years with the COVID-19 outbreak and it's a recipe for anxiety. The CDC warns that the virus is causing stress, fear, and anxiety in communities across the country.
Everyone responds to stress differently and that is why it is often very challenging to treat. But what if there was a natural, portable, drug-free solution that could help the way YOU uniquely respond to stress in the moments you need it most?!
CalmiGo is a smart technology device that uses lights and vibration feedback to guide you. It effortlessly regulates your breath according to your unique abilities and needs at the moment. It is an effective and unique solution that can be used both for immediate relief in moments of distress and for long-term effectiveness.
What I love most about this product is that unlike supplements or changing your diet, you don't have to wait weeks to see results. You can receive results immediately.
So… wondering how it works? This video outlines it perfectly.
CalmiGo is great for children and adults! We heard from Chastity, who has a son living with autism. She wrote:
"Thank you CalmiGo for providing non-medicated relief to my son's anxiousness. My sweet Cameron was diagnosed with Autism Spectrum Disorder at 2.5 years old. Learning about ASD I realized a lot of his meltdowns stemmed from anxiety and being overstimulated and stressed out. At 6 years old it did take us a few days of practice, but I can tell the difference that CalmiGo makes with him!"
About Creator and Co-Founder Adi Wallach
As the creator and co-founder of CalmiGo, Adi Wallach has had her own fight with anxiety attacks. Wishing to avoid medication, she turned to therapy, biofeedback, yoga, herbal supplements, deep breathing, and other relaxation techniques to find some relief. While these tools and techniques helped reduce the frequency of the attacks, she found that it was very hard to use them to a successful degree during the attacks. Through time, research, and experiments, she eventually created a device people can take with them anywhere to stop moments of anxiousness and distress regardless of age, location, or technical abilities.
If you have a question or want to learn more about CalmiGo visit https://calmigo.com/. They also offer a 30-day money-back guarantee and a one-year warranty. That tells me they believe in their product.
Are you ready to give it a try?