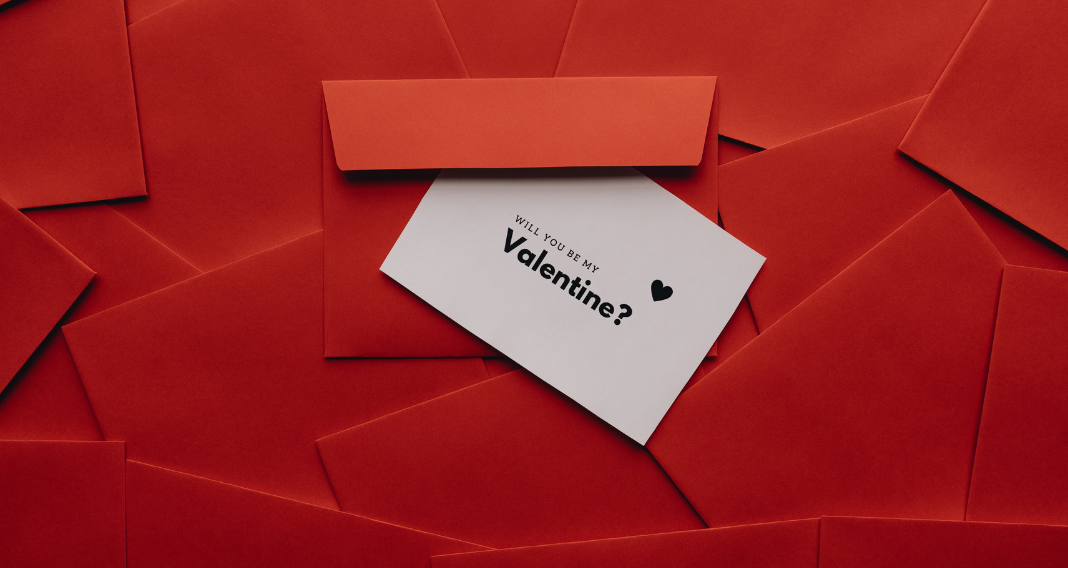 With the stay-at-home order lifted earlier this week, there are plenty of ways for San Diegans to safely celebrate Valentine's Day this year.
Here is a roundup of Valentine's Day offerings for your family!
From heart-shaped baguettes at Con Pane to a "Lady and the Tramp" Valentine's menu for two courtesy of Chef Cesarina Mezzoni, to a festive golf outing at The Loma Club for those who enjoy some healthy competition, as well as an abundance of sweet treats and themed specials: we have you covered!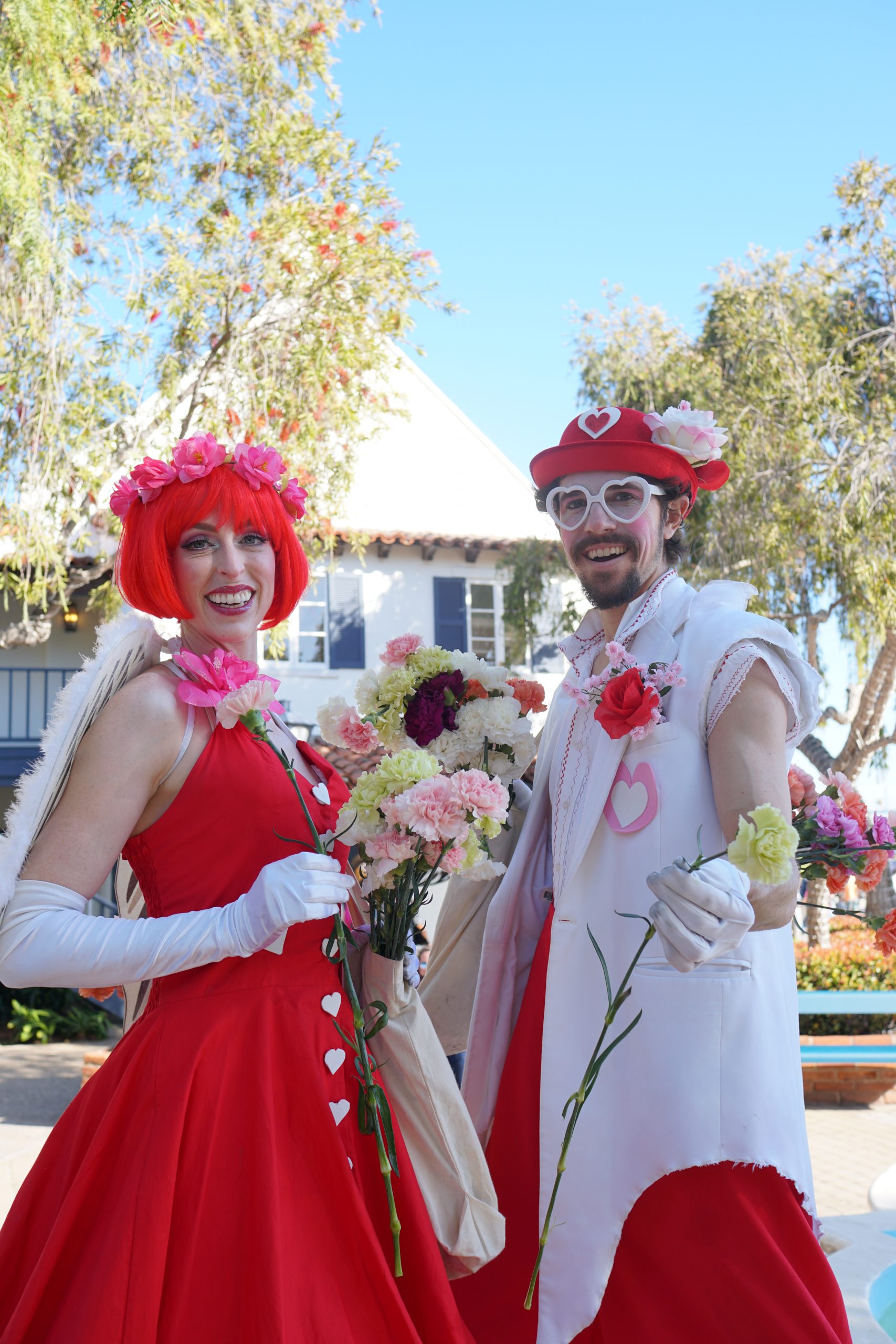 Take a romantic stroll through Seaport's idyllic waterfront neighborhood and catch some live tunes at the Carousel and Lighthouse Districts. Look out for the costumed stilt walkers who will be handing out complimentary flowers to guests!
Share a little love with Seaport Fudge Factory's over-the-top treats such as The Sweetheart Box, which includes an assortment of chocolate-dipped strawberries and heart-shaped truffles, or The Breakable Heart, a white chocolate mold loaded with dipped strawberries.
A charming pitstop along the Embarcadero boardwalk, San Pasqual's Seaport Village Tasting Room has recently reopened their patio for wine service. Sip on a sampling of San Pasqual's award-winning, locally-sourced varietals while enjoying the gorgeous bayfront views.
THE LOMA CLUB // GALENTINE'S DAY GOLF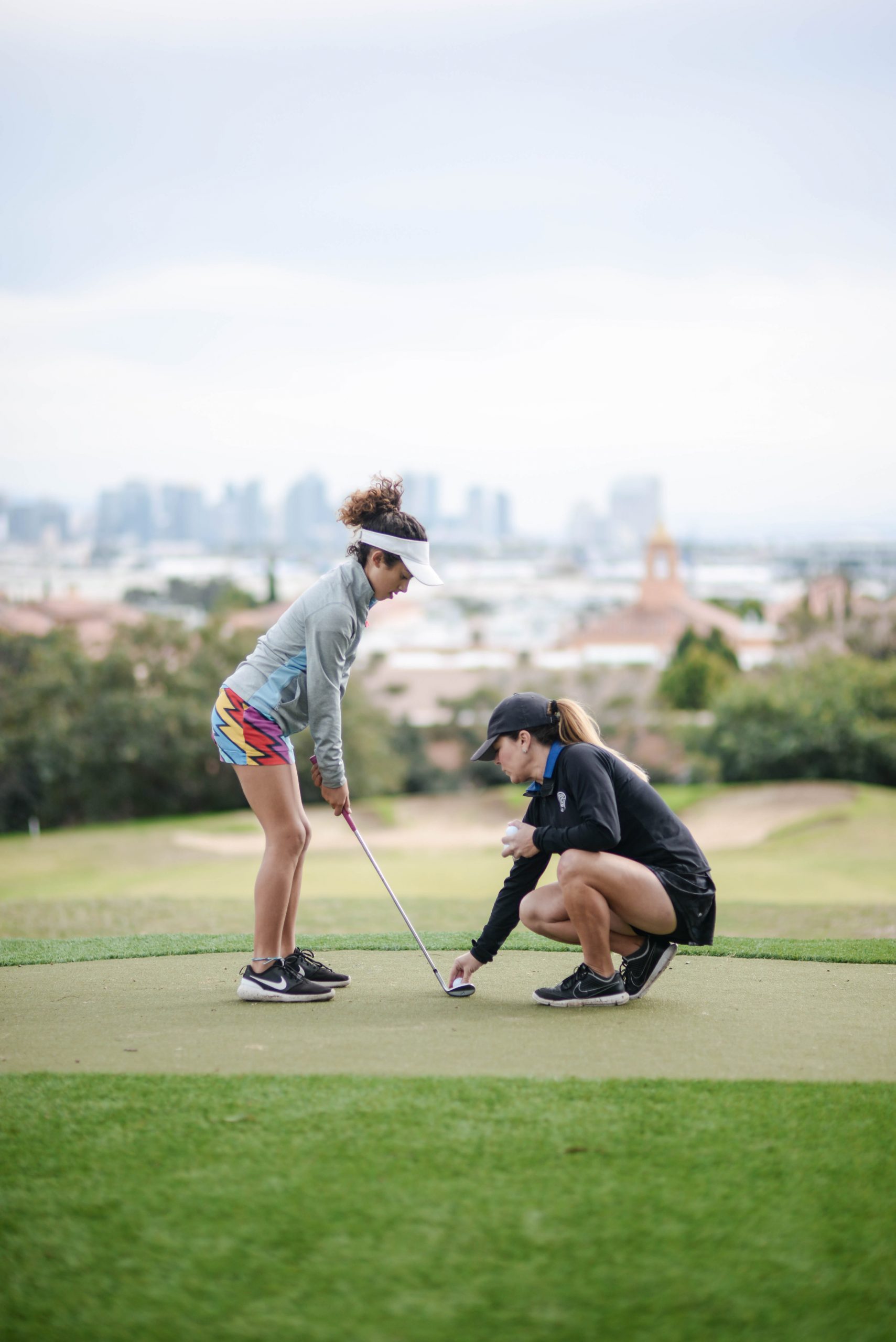 Grab your girl gang for The Loma Club's Preppy & Pink Galentine's Golf Clinic. Start the day with a putting and chipping workshop followed by a 9-hole round of golf. Starting at $40, tickets include sparkling rosé and breakfast bites on the green. The event will take place on Saturday, February 6th from 10:00 am – 12:00 pm. Tickets can be purchased here.
THE LOMA CLUB // V-DAY GOLF TOURNAMENT
Kick off Valentine's Day on the course for a couple's golf tournament. Priced at $45 per personm tickets include a 9-hole shotgun round and welcome drink. Plus, The Loma Club will be giving away prizes for best dressed, closest to the pin, and more. The event will take place on Sunday, February 14th from 11:00 am – 2:00 pm. The tickets can be purchased here.
For the love of carbs! From February 11th to February 14th, recently-revived bakery Con Pane will be offering a lineup of freshly baked Valentine-themed treats, including Pane Cioccolata Teddy Bears, Double Chocolate Shortbread Cookies and Heart-Shaped Baguettes.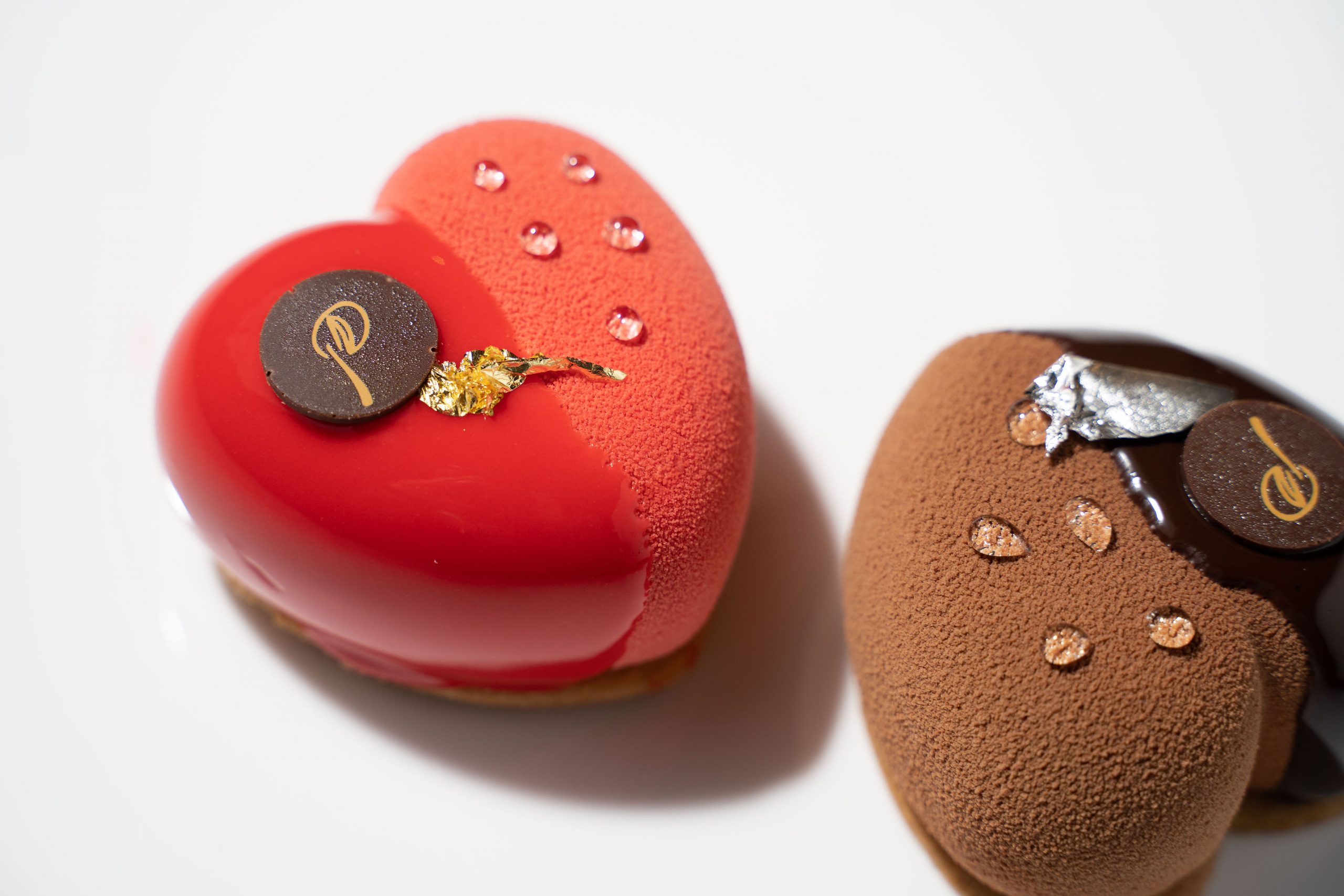 Say "je t'aime" with decadent sweets from La Parfait at Liberty Public Market. February's specialties include The Valentine's Duo, a pair of rich heart-shaped bonbons, and The Valentine Tart, a crush-worthy confection made with rose, raspberry, and passion fruit. Le Parfait will also be offering limited-edition Valentine's Day Gift Boxes, featuring artisanal chocolates and macarons.
BREAKFAST REPUBLIC & FIG TREE CAFÉ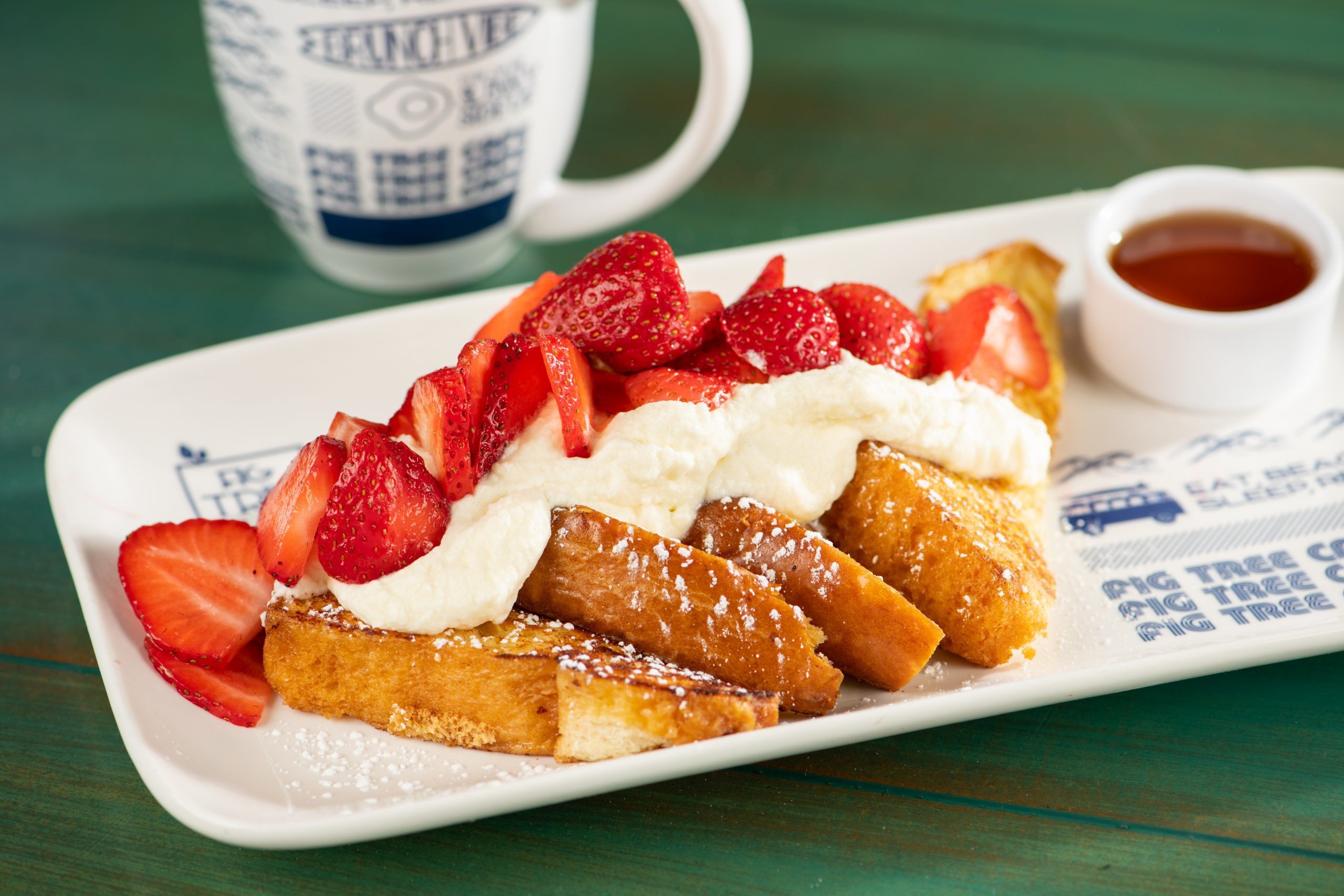 Lark-like lovebirds can enjoy a prix fixe brunch-for-two from Liberty Station's cornerstone A.M. eateries, Breakfast Republic and Fig Tree Café. Specialties include the Strawberry Cheesecake Pancake [Breakfast Republic], Strawberries & Cream French Toast [Fig Tree], and the Lovebird Breakfast Plate, packed with three eggs any style, choice of sausage or bacon, house potatoes, and bread. Plus, the Love Potion Mimosa Kit comes complete with fresh-squeezed orange juice and a bottle of bubbly! Priced at $40 per couple, this V-Day spread will be available for carryout and outdoor dining.
The Presley is partnering with their friends (& local Point Loma small biz), The Cravory, to serve up the ultimate Valentine's Day sweet treat, Cupid's Cookie Sandwich. The ice cream sandwich features creamy strawberry ice cream stacked between two of The Cravory's Choco-Berry Cookies (Strawberry dough, mixed-in strawberry jam, dried strawberries, milk chocolate chips, and a generous sprinkle of heart-shaped fun,) and will be available from February 11th to February 14th.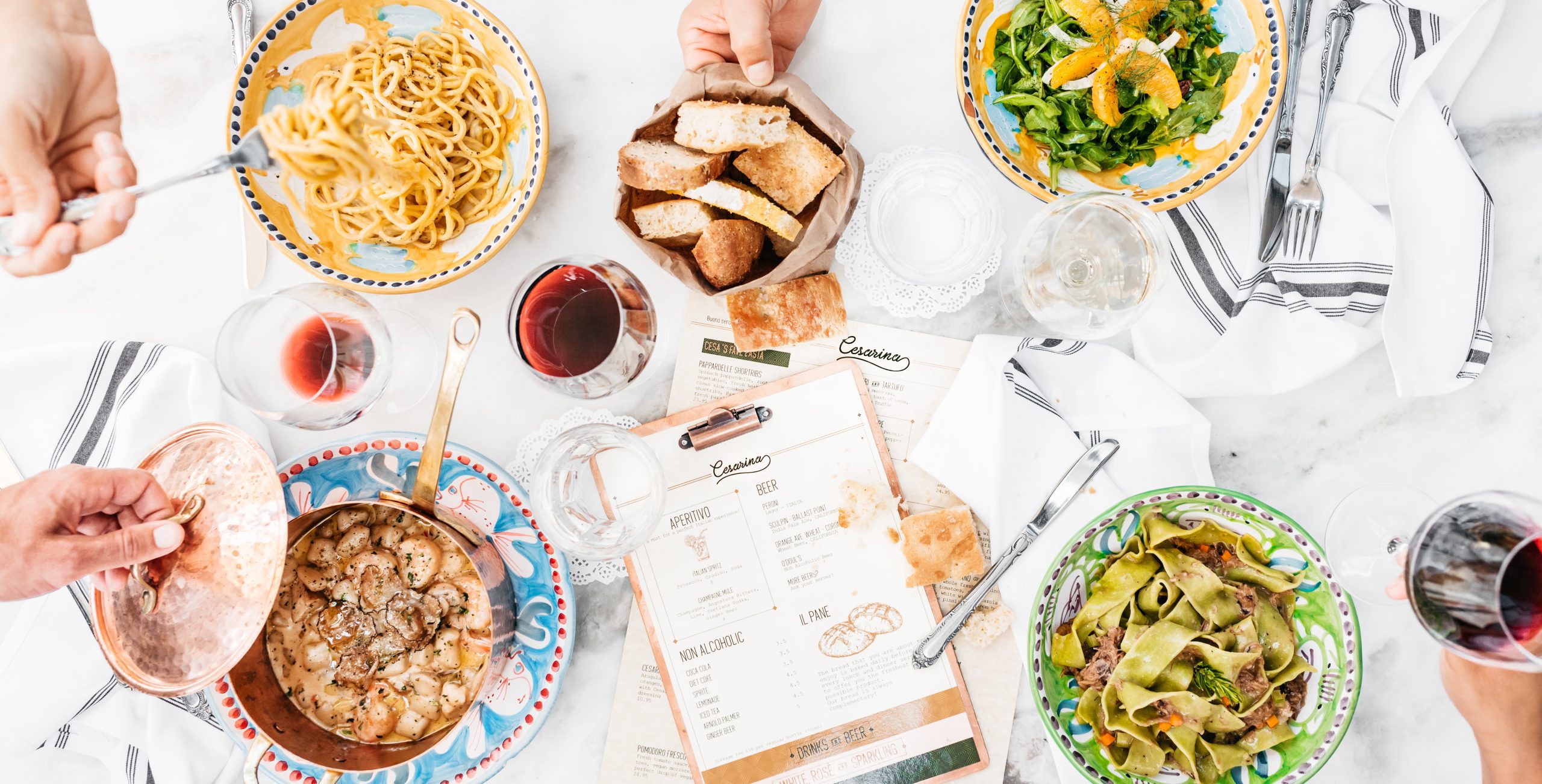 Expertly crafted by Chef Cesarina Mezzoni, Cesarina's five-course takeout package is sure to impress. The Lilly e il Vagabondo for 2 [Lady and the Tramp] stars the Fagottino Pere e Pecorino, a honey-glazed puff pastry filled with Pecorino and pears, Agnolotti di Manzo stuffed with beef and ricotta, and the Delizia al Limone, an indulgent lemon cake dessert. Featured dishes will also be available a la carte for dine-in guests, alongside Cesarina's regular offerings. Pre-order for the takeout package will be available starting Sunday, February 7th.
GLASS & STONE SAN DIEGO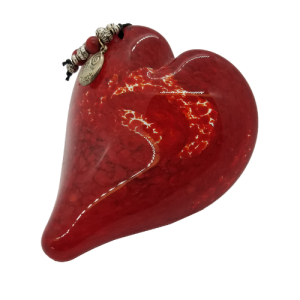 Heart Messages – a Lasting Glass Gift of Love and Encouragement are the perfect gift this
year. Each Heart Message is a hand-sculpted solid glass heart adorned with carefully chosen beads and charms carrying positive words. Heart Messages are gift-boxed and include a blank gift card with a description of the effect of the color of your Heart Message. The shape, shades of color, and combination of smooth glass and beads invite touch as well as providing visual pleasure. They are designed to be kept where you most need a reminder to take a breath and find peace, love, acceptance, harmony, balance, or inspiration.
Wild at Heart Boutique has mama and kiddos covered with their Valentine's Day collection. Here are two of our favorites:
Sorry Ladies, My Mama Is My Valentine Tee Sorry Boy, My Daddy Is My Valentine Tee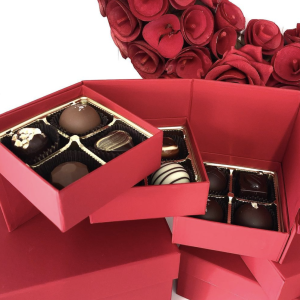 D'LITEFUL CHOCOLATE
Valentine's Day is just around the corner and chocolate is always the right choice! The Red Tier Gourmet Truffle Box is an elegant two and three-tiered truffle boxes are sure to delight! Select from options of 12, 18, or 27 gorgeous assortments of our seasonal and signature hand-crafted truffles.
SUGAR MAMMA CARAMELS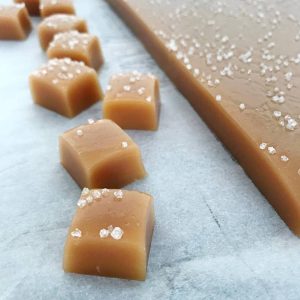 Sugar Mamma Caramels makes high quality, hand-crafted, small-batch caramels using no additives or preservatives. They make caramels to order, filling requests for one bag or 2,000 bags! Caramel is the perfect Valentine's Day gift!