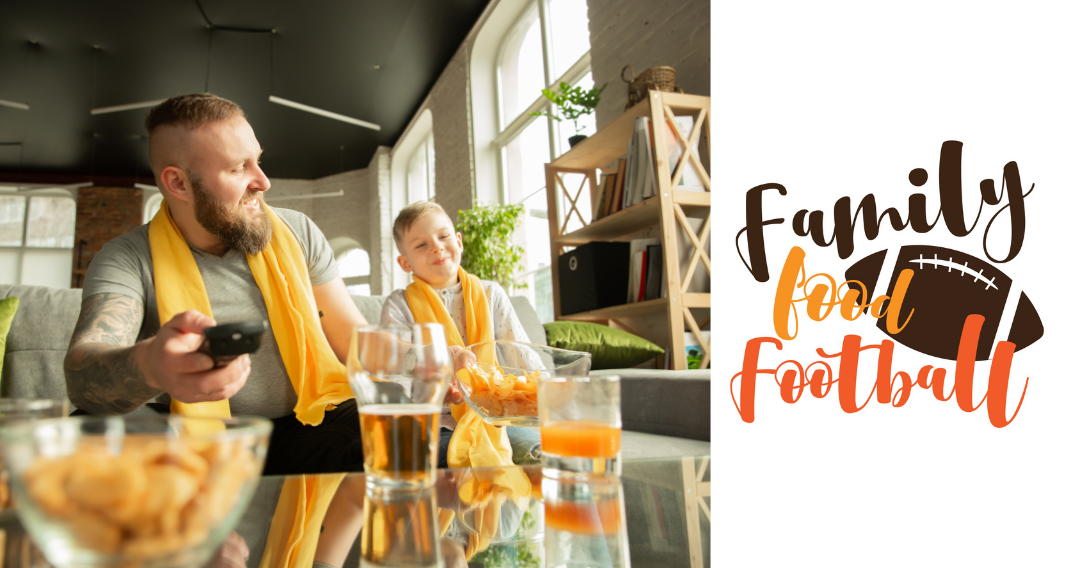 It's officially fall and although it still feels like summer here in San Diego and Smart & Final has you covered with all your fall shopping needs.
From tailgating recipes to fall dishes, Smart & Final is your one-stop shop that won't break the bank.
As the daughter of a football coach, for me fall is all about FOOTBALL!! Whether watching college, the pros or high school football game, it is a great excuse to bring friends and family together and enjoy some great food and drink. These fall inspired recipes will bring home the championship trophy and earn you a standing ovation!
Heading to
Smart & Final
for the first time? You should definitely consider their
First Street
brand. It covered wide variety of products reaching across most categories throughout the store and the prices can't be beat.
---
Pumpkin Spiced-Cider Cheese Dip
I have never met a cheese dip I didn't like and I am going to give this one try this weekend!
Instructions: Melt the butter in a medium saucepan over medium heat. Whisk in the flour and garlic; cook, stirring, until incorporated, about 2 minutes. Whisk in the cider, pumpkin puree, mustard, Worcestershire sauce, 1/2 teaspoon salt, the pie spice and cayenne until smooth. Bring to a simmer and cook, stirring occasionally, until thickened, about 3 minutes.
Gradually whisk in the cream cheese and cheddar until melted and smooth, about 2 minutes. Transfer the dip to a bowl; top with the cooked bacon and chives. (Courtesy of the Food Network)
4 slices thick-cut bacon, chopped
2 tablespoons unsalted butter
2 tablespoons all-purpose flour
1 clove garlic, minced
1 12-ounce bottle hard cider
1/2 cup pure pumpkin puree
1 teaspoon dijon mustard
1 teaspoon Worcestershire sauce
Kosher salt
1/4 teaspoon pumpkin pie spice
Pinch of cayenne pepper
4 ounces cream cheese, cut into pieces
3 cups shredded cheddar cheese (about 12 ounces)
Chopped fresh chives, for topping
---
Honey Picante Chicken Wings
These Honey Picante Chicken Wings will not disappoint and they are super simple. (Courtesy of National Honey Board via Smart & Final)
Instructions: Microwave honey in a 1 qt. microwave-safe measure at high (100%) 4 to 5 min. or until honey boils and thickens. Stir in remaining ingredients except chicken wings; microwave at high 4 to 5 min. Cut wings in half at joint; arrange wings in shallow baking dish. Bake at 350°F for 15 min. Raise temperature to 375°F. Turn each piece, brush generously with sauce in pan and bake 45 min. longer or until glazed and completely cooked, turning chicken and brushing with sauce every 15 min.
Serve with: Blue cheese dip and celery sticks Wine recommendation: Pinot Gris/Pinot Grigio, Riesling/Rhine, Chardonnay
---
Check out some of our game-winning recipes we put together last fall.
Smart & Final is celebrating 150 years in business this year! Check out their full historical timeline
here.