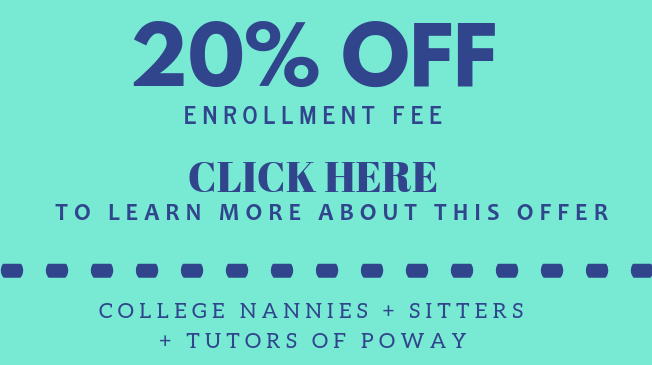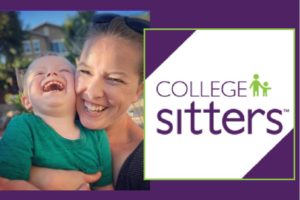 Last month, we launched a partnership with College Nannies+Sitters+Tutors to provide childcare at our monthly Impactful Influence Mastermind Lunch Series events. As a mother and a business owner, I often find myself juggling SO many things, and not having childcare should never be a reason to not attend these educational workshops. We want moms to feel empowered to be great mothers and business owners, so we are SO excited to be partnered with this reputable business whose main focus and expertise is providing safe care for your children.
"I am excited for this partnership with SDMB because I know how hard it can be for moms to pursue their goals and dreams without having access to quality child care. As a business owner, it's an honor for me to be able to support other entrepreneurs while they gather, learn, and connect during the Impactful Influence events. And I look forward to personally learning and benefiting from the events as well!" ~College Nannies+Sitters+Tutors of Poway Owner, Debbie Lou
College Nannies+Sitters+Tutors is the nation's most respected, complete and professional resource helping busy families raise smart, confident, well-adjusted kids. With locally owned and operated, they are part of your community, here to serve your family. Whether your family needs the quality care that comes from one of our role model nannies or the one-on-one attention from one of our College Tutors, we are committed to helping you build a stronger family.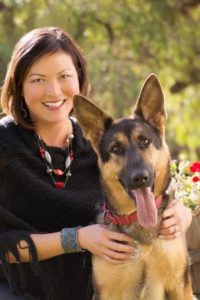 When interviewing a new potential child care provider or individual, it is important to get to know them as a person, so we wanted you to meet franchise owner Debbie Lou.
Debbie was born and raised in San Diego and has spent her entire life living in the Golden State. She earned a PhD from the University of California, Santa Barbara, and has a background in teaching, research, and nonprofit management.
She got her first taste of entrepreneurship when she spearheaded a neighborhood farmers market. The satisfaction gained from directly serving families and communities led her to becoming a CNS+T owner. In her spare time, Debbie and her husband Tim enjoy hiking and park outings with their two German shepherds, Frida and Frisco, eating their way up and down the Convoy District, and escaping down to Baja for its gorgeous beaches and other natural wonders.
I had the privilege of interviewing this amazing woman and thought I would share some tidbits from that conversation.
How did you get introduced to College Nannies and why did you decide to start this as a business?
"I worked with a franchise coach who acted like a matchmaker. She presented me with three different options she felt fit my overall interests and goals, and from there I researched each one in detail. CNS+T stood out as the winner because the prospect of meeting and helping different families seemed like it would be so fun, full of variety, and rewarding."
What is your favorite part about the business? What makes it different from say Care.com?
"One of the things I love the most about this business is its full service model, which truly gives families peace of mind and convenience. Unlike Care.com, we are locally-owned and operated, and we handle everything needed in finding families a great caregiver. Furthermore, we provide our nannies and sitters with ongoing management and training, which ensures families receive the best service possible."
College Nannies+Sitters+Tutors is available for care services at off-site events such as the Impactful Influence Lunch Series and also for in-home childcare needs. Whether it is on a consistent basis, or for a date night, they are available. Selecting the right childcare is one of the most important decisions you will make as a parent, searching through care.com and/or looking for referrals can be difficult and time-consuming. They truly do all the work for you and provide that additional customer service and support that is needed when making this decision.
RSVP HERE for our next Impactful Influence Mastermind Luncheon on Tuesday March 12th!