When the lockdown first started, I took it really hard. I thrive on schedules and planning and structure. And all of that was taken away from me with no warning, no clue how long it would last, no idea how to adjust to this new normal. I wasn't just going stir crazy, I thought I was going actually crazy.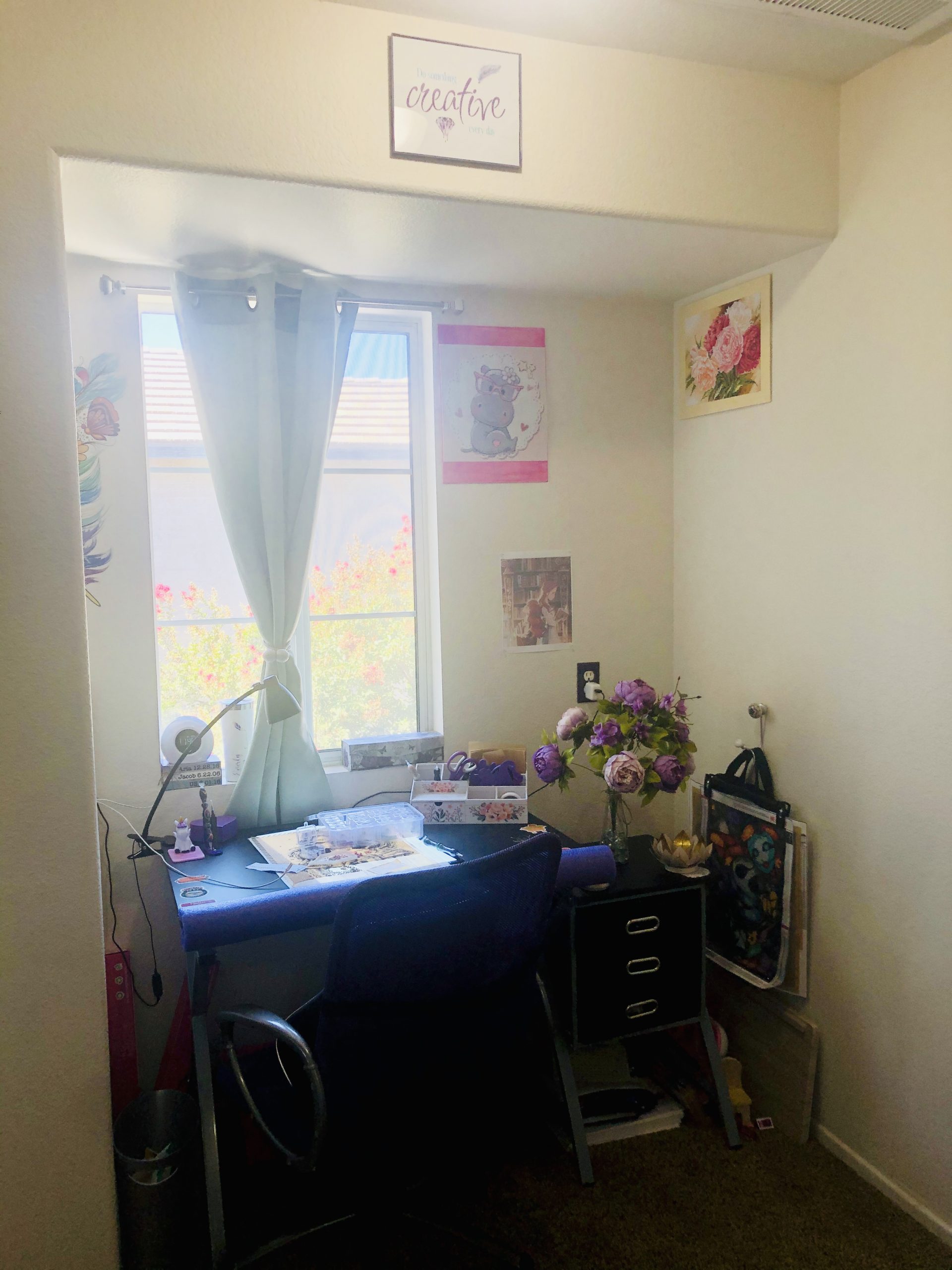 Then my husband took an unused corner of our house and transformed it into my own personal tranquil spot, a place I could do things that bring me peace or make me feel good.
We loaded it up with puzzles and coloring books and LEGO sets, my iPad, my journal, my Kindle reader, and all of my diamond painting kits. Basically all the hobbies I never took the time to do but that quarantine was now allowing me the luxury of having time to do them.
At first, I felt guilty for not cleaning something or cooking for the family or teaching a child in my downtime. But then also…it felt really, really GOOD. It helped relieve the stress and anxiety and frustration of the day. It made me feel productive in a way I hadn't in so long. I used to spend each waking moment of each day trying to do something for someone else. To do something just for me and just because I love it was liberating and invigorating. And it changed my life.
This creative space (as I've come to call it) is now my favorite part of our whole house, and even as we creep back towards normalcy, I make a point to spend time there each day.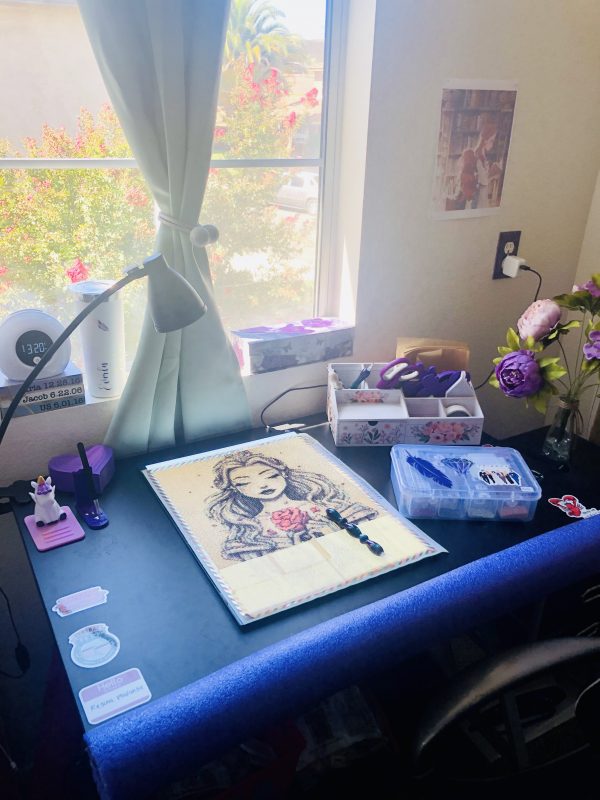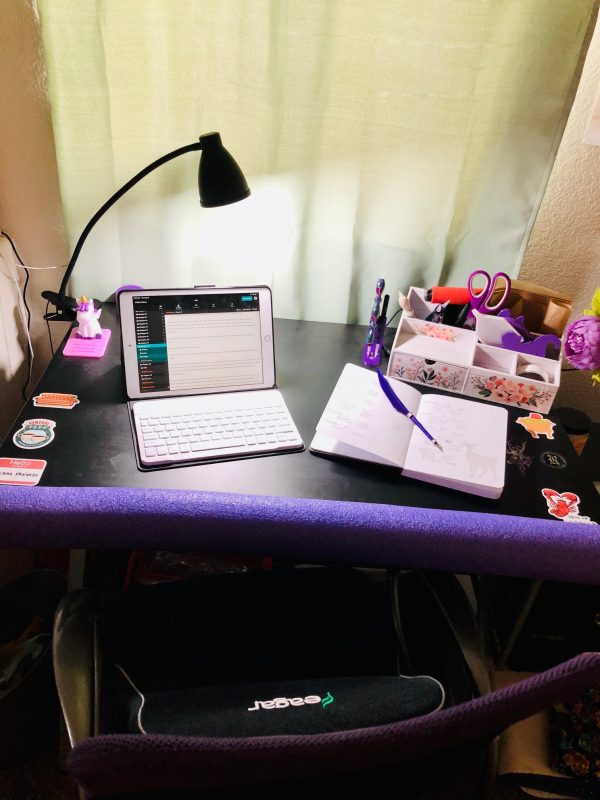 Most of the time, I have it set up for my diamond painting – probably my favorite hobby at the moment – but it also doubles as a writing desk. I've written more in the past 3 months than I have in 6 years! I've finished diamond paintings that have sat in the closet for months on end. It's brought me both peace and joy, and it's really helped me navigate this uncertain ground we've been treading.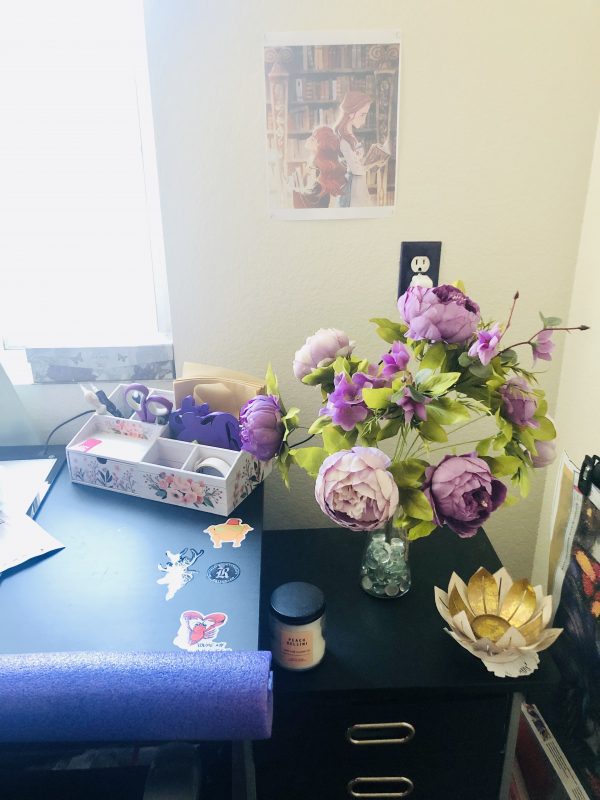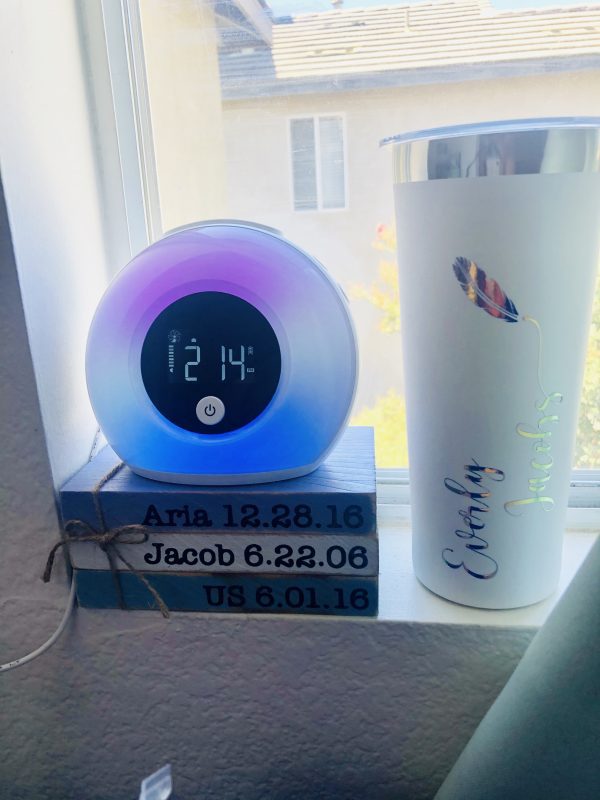 It's decorated with little knickknacks, things that make me smile, like my peonies – my favorite flower, but in silk because I can't be trusted with live plants (my son will joyously tell you that I once killed a cactus, true story) – the tumbler a friend made for me, a keepsake box from my best friend, a Bluetooth speaker for music (current faves are the Hamilton soundtrack and the new Taylor Swift album) and audiobooks (anything by Marie Lu, Jodi Piccoult or Cassandra Clare) a candle my son got for me for Mother's Day It's a tiny piece of heaven just for me. And I love it.
While I'm still itching for "regular" life to come back, I've learned to genuinely enjoy this slower pace. I'm going to love getting to go out and see people and do all the things I've missed so much, but I also hope I can hold onto this creative space and never forget to make sure I spend time there.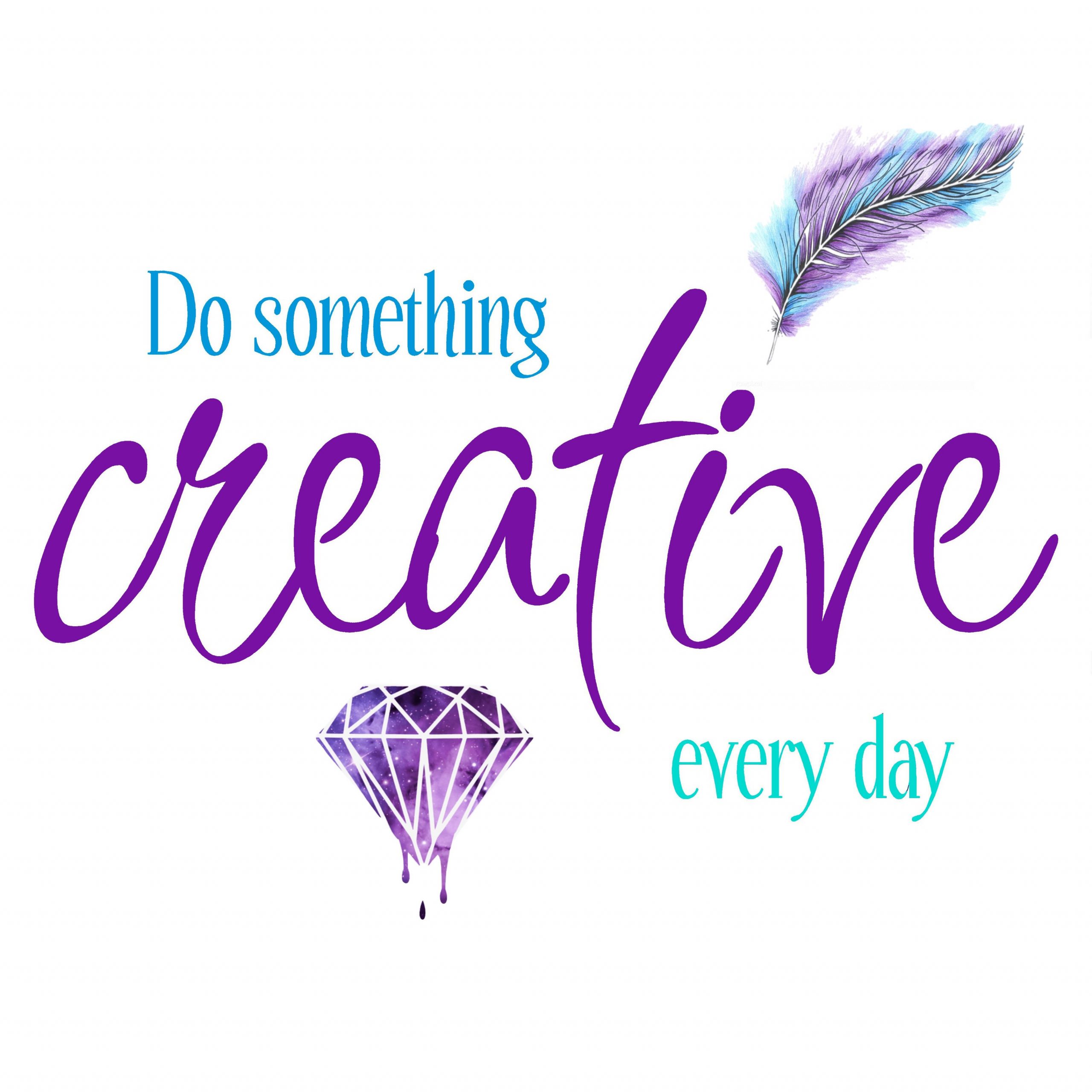 If you're struggling through this lockdown like I was – and I still have days where it feels like I can't do it anymore – I highly recommend making a creative space. Even if it's just a chair with a cozy blanket and a good book, or a basket next to your couch with a crochet hook and yarn, or a lap desk tucked under your bed with some sheets of paper, find a spot to just breathe, relax, and do something creative every day. Whether it's a journal entry or a drawing or reading a book or knitting or whatever you want to do, taking a few minutes to get away from the real world to create your own feels incredible. Step away from the ugly and make your own beauty. Sometimes escaping reality is exactly what you need to build the strength to face it.