Family Safety Day Success!
More than 100 families and 30+ partners joined us on Saturday, October 1st for our 3rd Family Safety Day at AleSmith Brewing. The event was brought to you by Children's Primary Care Medical Group, the region's largest medical group specializing in health care just for kids from birth to age 18.
The event allowed guests to meet the real-life heroes who protect and keep us safe every day (CHP, SDFD & SDPD) while learning about critical safety resources from non-profits, businesses, and government agencies. Thanks to The Story Book Character Company, Spider-Man and Captain Marvel also stopped by!
The goal of this event was simple: saturate local San Diego families with critical safety info and resources and have fun!
It is our hope that we have achieved that goal!
Thank You to AleSmith Brewing for Hosting the Event!
San Diego Moms would like to thank AleSmith Brewing for hosting this community event!
If you are looking for a venue for an event, we highly recommend you check out all their unique options. Whether you have 10 to 500 people, they can handle it.
Thank You so much to our Photographer Oscar Degarza for capturing such incredible video and photo at the event.
Thank You to all of our Sponsors!!!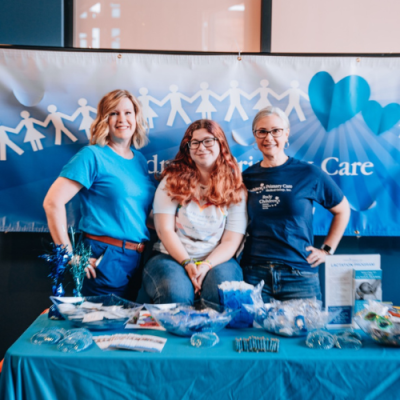 Find the best primary pediatric healthcare close to home with the region's only health network focused solely on children, their health and well-being! Each year, 800,000 kids go missing in the United States, which is one every 40 seconds. Children's Primary Care Medical Group donated one National Child I.D. Program Inkless Fingerprint I.D. Kit per family to our event! THANK YOU!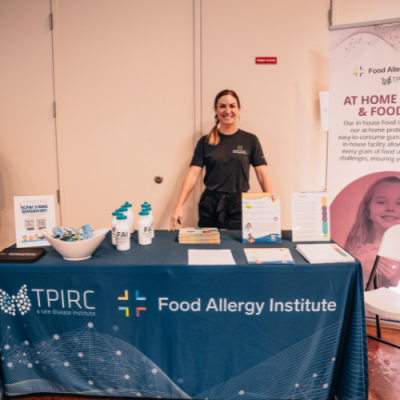 Southern California Food Allergy Institute is the largest food allergy treatment center of its kind where thousands of food-allergic children have graduated from our Tolerance Induction Program (TIP). These families can now experience what was once impossible — the joy of freely eating whatever they would like without limitation.
San Diego Moms Give Back!
Event attendees really stepped up and donated hundreds of hygiene items for Hugs & Bags!
Hugs & Bags is a local San Diego non-profit that started as an idea to raise awareness for San Diego's homeless population. The goal of Hugs & Bags isn't to give a hand-out but a hand-up to those that have fallen on hard times by providing all basic needs along with the human touch in the form of a hug.
San Diego Blood Bank hosted a blood drive at the event and 5 people donated for the very first time at your drive; and, we collected 7 units of blood for the Hospitals.
This will save the lives of 21 people in just one day!
The blood supply in San Diego County is critically low – do your part and donate today! No appointments necessary. Find a location near you.
Unravel Pediatric Cancer hosted a bake sale at the event and raised over $500!
Unravel is a 501(c)3 nonprofit working to bridge the gap in funding for pediatric cancer research. With the help of warrior families and their communities, Unravel raises awareness of the need for this research and the funds to support it.

Silver & Community Partners
Thank you to all of our table partners, community partners and everyone that attended the event!!
Check out all of our Giveaway Partners!