I remember quite clearly when I sent my kids off to their first day of kindergarten…
The clothes my daughter so carefully selected for her first day. The clothes my son so randomly threw on.
The cute little backpacks and lunchboxes they picked out containing their carefully planned lunches and requested school supplies.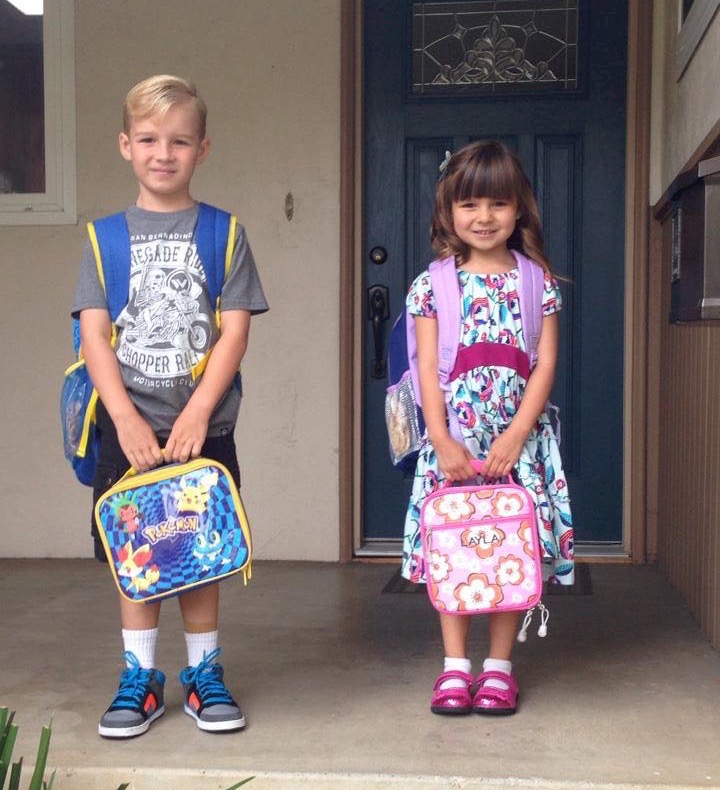 Walking them to class, hoping to see friendly faces in the crowd, waiting outside the classroom door.
As they lined up to go in, I waved goodbye, smiled with accomplishment, then turned and headed out for the rest of my day.
I remember the days each of my kids went off to college…
Packing up the car for the drive. Meeting their dorm mates. Unpacking. Shopping for the things still needed. Making sure they knew I was only a phone call, text or facebook message away.
As we parted after a long hug, I waved goodbye, smiled with accomplishment, then turned and hopped in the car for the drive home.
Not gonna lie, I'll admit it… I did a little happy dance after each 'first day'. 😉

I remember the day I left on a jet plane after driving halfway across the country with my son and moving him into his new home, in a new city, where he was going to start his dream job….
I waved goodbye to him as he pulled away from the curb at the airport. I smiled with accomplishment. Then, I turned and headed for my plane. I made it into my seat… and then bawled my eyes out.
And, I still tear up thinking about it today.
---
To all of those moms who have sent or will send their children off to their 'first day' of bigger and better things…
Your child's growth into a happy, healthy and productive adult is because of all that you did, all that you do and all that you will continue to do, even into adulthood.
Whether you cry tears of joy, tears of accomplishment, tears of sadness for the passing to the next phase, or do not shed a tear at all, know that a mother's love endures time, space, and distance.
And that is forever.