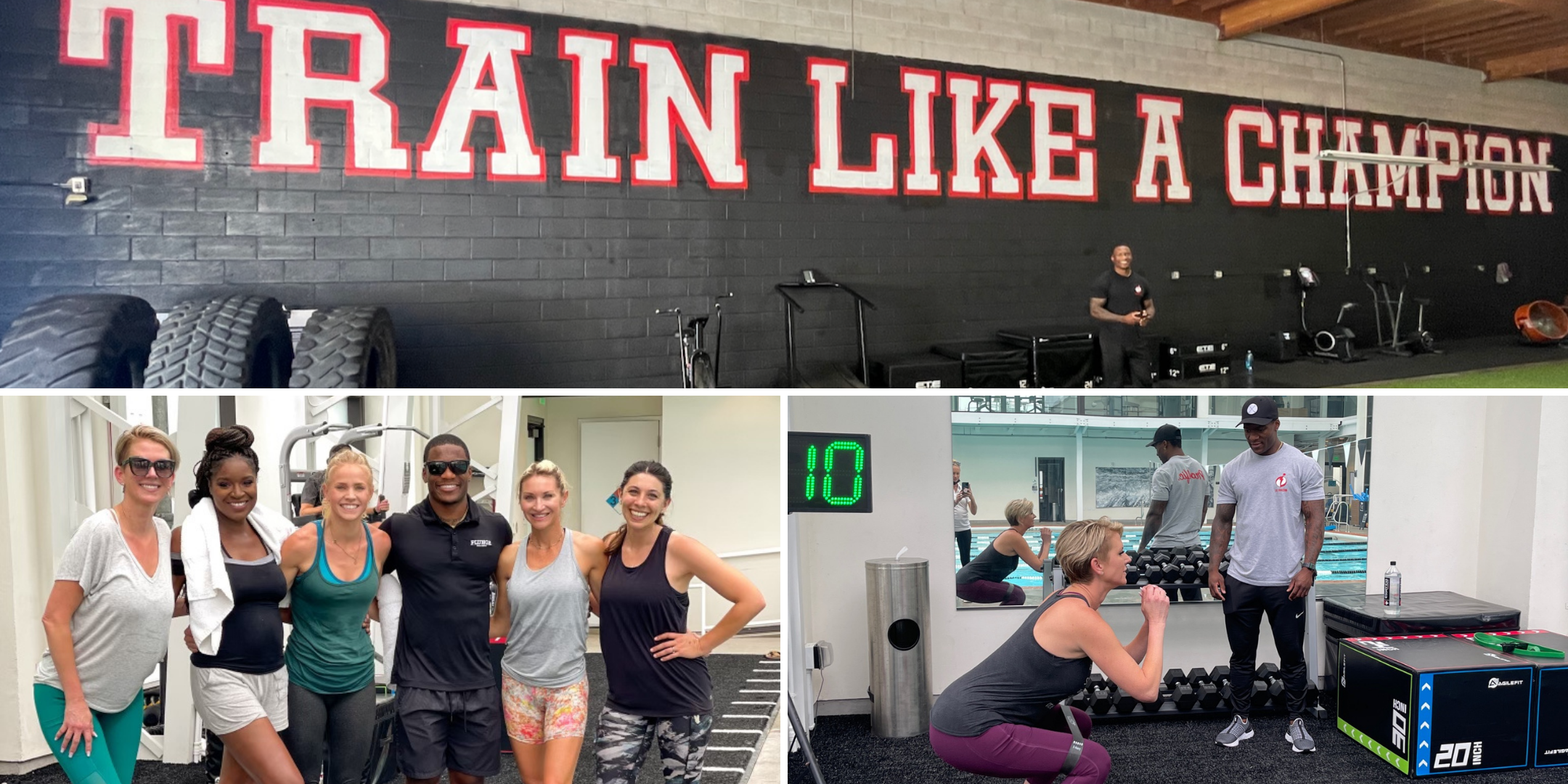 About two months ago, I decided it was time to finally commit to my health. That is, to commit to my well-being physically, mentally, and emotionally through working out.
I was introduced to Jereke Armstrong through Plunge San Diego. What I love about Jereke's training style is that he not only knows how to help you reach your fitness goals, but he ALSO understands the 30-45 minute workouts (especially for moms), could be the only time we have to ourselves. Recently, we launched group fitness classes (during children's group swim lessons) just for moms led by Jereke. He also happens to be the owner of Fit Evolution, where he does his one-on-one personal training and similar group workouts for women/mamas
It has been such a positive and rewarding experience! I want ALL mamas to have the opportunity to meet Jereke and get started!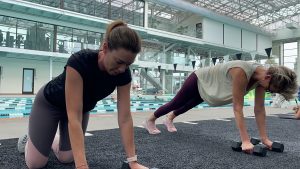 Ready for the big news? Introducing the Fit Evolution's Fit Mom Bootcamp, starting Tuesday August 10th.
We are kicking the training off with a FREE training event, followed by some drinks, prizes, an informational session, and giveaways!! Click the button below, to reserve your spot for the event on the 10th, or click the link below to sign up for training and join us for the training/mixer as well. All of these events will be amazing!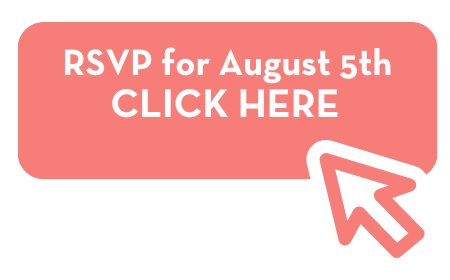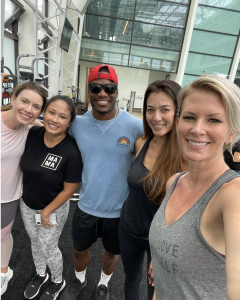 Fit Mom Bootcamp is a health and fitness goal challenge (you pick your goal!) that has been designed and taught by health coach Jereke Armstrong. Classes will be held on Tuesdays and Thursdays @ 5 PM, starting August 10th at Fit Evolution located at 9726 Aero Drive, 92123. (Don't forget the kickoff event on 8/5!!)
Sign up for four weeks and receive ONE FREE class for $175. Or, sign up for eight weeks and receive TWO FREE classes for $350.

What's included:
Four or Eight Week Bootcamp Options
Two Group Workouts per Week
One Custom Meal Plan per Month
Access to Coach Jereke Armstrong's Private Facebook Group for Daily Support and Motivation
Access to Coach Jereke Armstrong's Private Group Chat for Daily Fitness and Nutrition Tips
Nutrition Coaching
Supplement Coaching
Cash Prize for 1st Place Winner
Who wants to join me?!?
About Jereke Armstrong
After playing D1 and Professional Football overseas and in the Arena Football League, Jereke fell in love with training and pushing his body to its limits, so he decided to help others do the same. Jereke has over 15 years of elite performance training experience. Jereke specializes in weight loss coaching, functional strength coaching, sports performance coaching, and nutrition coaching.
Something not on his resume is simply that he is a dad! As a mom looking for a personal trainer/group fitness program, finding one that firmly understands what our bodies have been through is SO important. Yes, you don't have to be a dad to understand the science, but he was by his partner's side through pregnancy, birth, and postpartum, and that is extremely valuable. So, he knows the "science" AND has the first-hand experience, and the combination is worth its weight in gold!
⠀⠀⠀⠀⠀⠀⠀⠀⠀
I asked Jereke why he loved working with moms and his reply is below.
⠀⠀⠀⠀"Moms are superheroes! I was raised by a single mother, and I witnessed her do everything. I did all that I could to help, but she never had time for herself. I believe it's important for moms to make time for themselves and daily exercise is a great way to do that. I truly enjoy helping moms improve their health and restore their confidence through fitness."