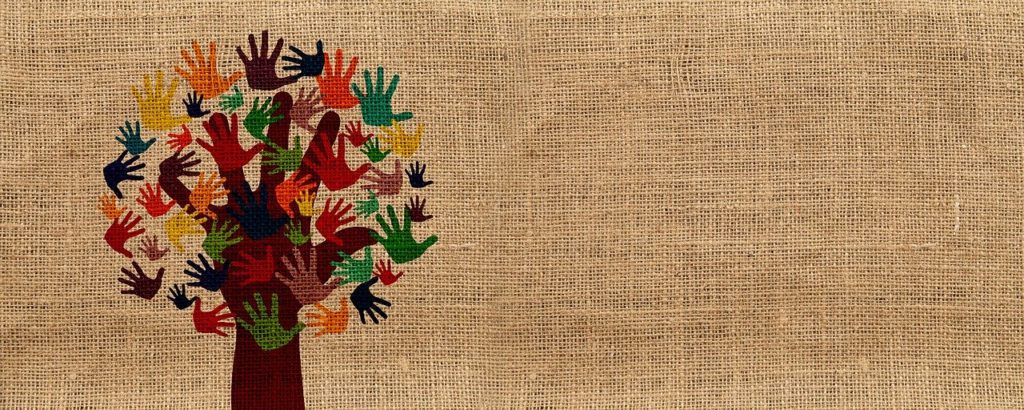 In between all of the negative news stories flooding our feeds, I have been really impressed with how much we've all come together. I've noticed it in my workplace, my family and friends, and my community. There is something about a crisis that sometimes brings out the best in people. I have been connecting more with family and friends, and have been much more vigilant about how my neighbors are doing. It's a sense of camaraderie that many communities have not experienced. Feeling helpless in this pandemic? Aside from following stay-at-home orders, here are some easy things you can do to help brighten the world for those around you.
Sidewalk Chalk Art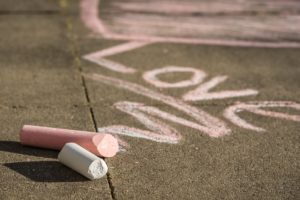 Hopefully, every family has a little bit of this in their garage already (I have a one-year-old who will just eat chalk, so I had a little bit of a hard time finding it online but was able to do so at Target). Encourage your kids (and you and your spouse!) to get creative with drawing beautiful pictures and writing encouraging words on the sidewalks of your neighborhood for those who are out for a walk to see. Thank your local healthcare workers, first responders, grocery store workers, and anyone else you can think of!
Goodie Bags

If you order a lot of Amazon, or if you have any neighbors close by that may need some help, consider making little goodie bags for them filled with things you think they might like or need. Delivery people may appreciate some snacks and bottled water. Your neighbors may benefit from some of your non-perishable food items that you have in excess or other supplies you think they could use. A little handwritten note of encouragement is also a great touch! Note: don't do this if you have been ill or had any known exposure.
Coordinate A Community Cheers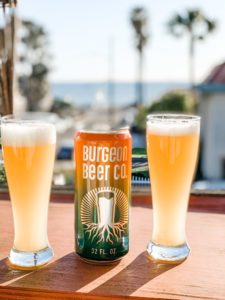 Let's face it… we all miss getting together for an adult beverage! Try to coordinate a neighborhood "cheers". Utilize the NextDoor app, Facebook or text messages to find a time where your neighbors can all come out on your decks, porches, or driveways to do an "air-cheers". Have the kiddos cheers their kid beverages, or encourage them to clap or sing. This gives everyone a chance to see each other faces socially, but maintain the recommended social distance. Many cities are also doing this to show thanks and celebrate local healthcare workers.
Snail Mail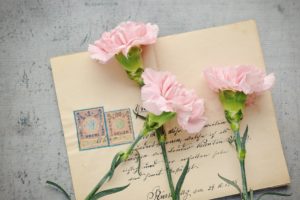 Many of us have family and friends living afar. The art of the handwritten card or note has mostly long been forgotten, but now is the perfect time to pick up that pen and check up on others. Have the kiddos make a special drawing for their friends or family far away and send that as well. Also, consider others in the community who may not have support from family or friends. Check with local churches or senior citizen centers to see if they have any names and addresses of members who might appreciate a hand-drawn picture from a kiddo. You can also check out services like Postagram or Postable where you can send the person a postcard or card right from your phone or computer — postage included! You could also consider coordinating a penpal group with your kiddo's friends.
Support Local Businesses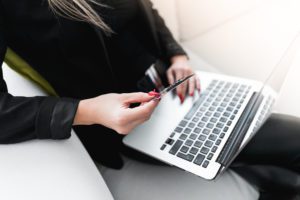 Now is the time to get creative when it comes to local businesses! We can't go out to our favorite restaurants or coffee shops or go to get a haircut. Many communities in San Diego have local bars, coffee shops, and restaurants offering to-go meals with curbside pickup and even cocktails (!) to go. You can also purchase gift cards or other products online if they have the capability. With service industries being the most impacted, consider what you can do for them if your income is still intact. Pre-pay your hairdresser, housecleaner, nail salon, or any other appointment you have regularly that may be on pause. They may offer you discounts on future services if you pre-pay. Additionally, since we are all spending more time on social media these days — use this time to engage on your favorite local business social media pages by liking photos or sharing their accounts. They will greatly appreciate the love!
Much love — we will all get through this together!