Ah, the bustle of the holiday week! The kids are on break from school. Many are home all day, interrupting our regularly scheduled programming. What to do to keep them occupied so that we parents can tackle our to-do's? Here are some fun, easy ways to get your kids involved in Thanksgiving planning.
Task the Kids with Decorating Duties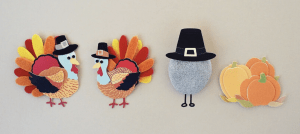 Kids have an imaginative eye for design. Why not let them take the wheel on placing the festive decor this year? From handmade turkey cut-outs to bedazzled gourds, there are many easy craft ideas to occupy small hands while you handle other logistics. Check out these possibilities, many of which can be constructed with common household craft items.
Appoint Them as the Event-Planner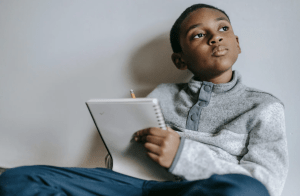 Hosting Thanksgiving dinner involves more than just selecting the food that we put on our plates. Seek your child's input on other details of the day. If they are able to write, grab them paper and a pencil to make a list. Do they want a soundtrack to the day? If so, let them pick some songs to stream when the company arrives. Also, would they like to organize a family game after dinner? Which one? Perhaps a family gratitude activity is in order, like completing a Thankful Worksheet or Gratitude Tree together.
Get Their Assistance with the Menu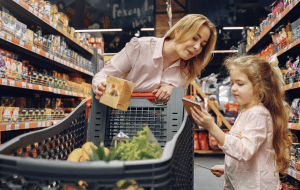 Kids have particular palates, am I right? On a day that celebrates togetherness in a shared dining experience, we want to be sure everyone enjoys their meal. First, get your child's input on the menu. It will ensure that there are at least a couple of items they will eat! Then, have them help generate the list of needed ingredients. Mashed potatoes with gravy, steamed broccoli, and cranberry sauce are kid hits here! Once the menu is decided, let them help with grocery shopping or cabinet searching.
Make Your Child a Sous-Chef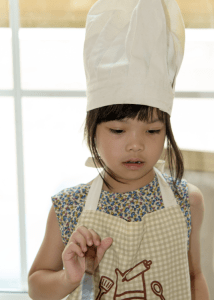 Lastly, get them an apron and task them with helping you prep the feast. The extent of involvement and types of tasks will vary with age level. Kids of nearly any age can help with rinsing produce or fetching plastic measuring spoons. Appoint your preschooler to help mix dry ingredients in a large bowl or help watch the timer for a baking item. Ask your second grader if she'd like to help baste the turkey. Ask your 10-year-old if he's up for holding the hand mixer to get those pie ingredients stirred.
By giving our kids the opportunity to help orchestrate our holiday meals and festivities, they take on an active role. It not only gives them a sense of responsibility and achievement, but it will also shape memories.
Which of these easy ways to get your kids involved in Thanksgiving planning will you try this year?