I don't play the lottery often, but when I did play, I was always chipping in on a lottery ticket with my co-workers. So needless to say, I haven't joined an office lottery pool, since becoming a mom and starting my own business.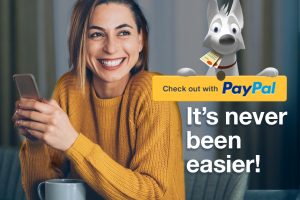 With Covid transitioning much of the work-force to a home office, the "office lottery pool" concept might become a thing of the past! But there is good news, whether you are back in the office, are the CEO of your house (MOM) or working from home and want to bring it back to life, you can do just that with the "Group Play" feature on the Mido Lotto App.
Mido Lotto
allows you to play all your favorite lottery games like
Powerball, Mega Millions, Super Lotto Plus, and Fantasy 5
without a trip to the store.
Here
is a post we shared last week that you may want to check out, because today we are talking about the "Group Play" feature, which is hands down our favorite part of the app!!!
Moms that Play Mido Lotto Together, Stay Together
And let's be clear, if and when they win big, they will do a lot more than just "stay" together. Because if I won the lotto with my 'mom squad', we would travel the world, visit the best spas, hire nannies, have chauffeurs, and chefs (and of course we would bring our kiddos and partners . . . well maybe – HA!).
Three reasons every mom squad needs to create a 'Group' on the Mido Lotto app and have some fun!!!
Being a mom often puts a damper on your social life, so if there is a way to do something fun with my friends that isn't associated with Facebook or Instagram and I can win big, well why not?!?! The Group feature on the Mido Lotto App makes playing with your mom squad so simple. Plus, they have a chat function that connects who ever is participating.
You don't have to commit to leaving the house, you can play the Lottery from anywhere! Your home, the bath or waiting in line for carpool. With the Mido Lotto App you can order tickets using your phone, avoid unnecessary trips to the store and better yet, there is no standing in line anymore.
The Mido Lotto App eliminates all the work from a lottery pool. You don't have to worry about losing the ticket, collecting the money, forget a draw or even forget to claim your winnings, as you can now claim your prize directly in the App and the winnings are dispersed automatically.
So are you ready to get your mom squad together and create a Group on the Mido Lotto App? Download the App today.
One last thing, there are a few more days (deadline 9/3) to be entered to win the
Mido Million
giveaway too! To enter, Californians simply need to download the Mido Lotto app and create an account to be automatically entered to win (no purchase necessary). Existing Mido Lotto users can refer a friend to be automatically entered to win (once the friend completes registration). One lucky winner will be announced on September 9.