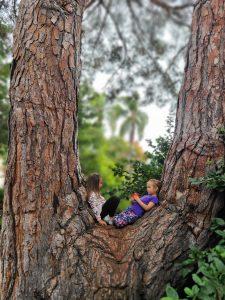 Are you sick of telling your kids "when I was growing up all we did is play outside" when they tell you how bored they are?! Yeah, me too. But the reality is, they don't really have that option anymore. Until Now!
KidWings Summer Camp kicks off on July 5th and is offered Monday – Thursday from 9:30am-1:30pm, through August 18th. ($280 per week) Campers will enjoy everything nature has to offer including fun beach days, practicing yoga and mindfulness, experiential learning, chess sessions and summer games, daily nature walks and so much more! Remember, Nature is the best teacher, so the opportunities are endless.
Five reasons to consider nature as your child's classroom this summer:
Exploring art + nature builds confidence and creativity in kids.
The opportunities are ENDLESS when it comes to exploration when out in Nature. Yes times have changed, but there is so much your children can learn being outside.
Kids need time unplugged with other kids!
Campers are outdoors all day – creating, building, playing and finding adventures together. Kids learn through active free play and child-initiated activities such as fort building, mud pie making, and pretend play.
KidWings teachers are trained to be attuned to the social emotional needs of their explorers.
Outdoors children can breathe, run, climb, invent, learn, relate, and grow. The opportunity to connecting with nature directly affects stress levels and can bring out emotions that might not come out in a regular classroom setting.
Connecting with nature and each other builds resilience & empathy.
In nature the number of animals and organisms for children to observe and learn about is infinite. When kids can learn and appreciate nature they will naturally build resilience and learn to care more about each part of nature.
The opportunity to learn and brush up on Spanish vocabulary.
While fully immersed in nature, campers have the opportunity to learn Spanish vocabulary with their Native Spanish speaking teachers, engage on experiential learning and learn about many native plants and animals with our two biologist teachers while developing earth-friendly habits.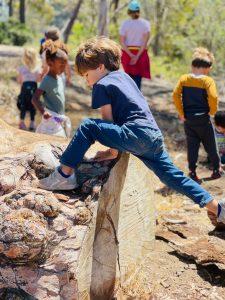 Where do KidWings campers explore? Campers will rotate between these locations every day during camps!
San Diego Central & Coastal: Presidio Park, Morley Fields (Nature Exploration Area), Tecolote Canyon, Mission Bay, Coronado Bay, Balboa Park, Kate Sessions Park, Liberty Station, Switzer Canyon, Shepherd Canyon, Civita Park.
San Diego Inland: Penasquitos Canyon, Chollas Lake, Mission Trails, Emerald Hills Park, Lake Murray, Rancho Mission Canyon (these locations only if the weather temperatures are under 82°F)
KidWings Nature School is San Diego's #1 outdoor summer camp, don't wait to register as space is limited. Register today!
Be sure to check out our Summer Camp Guide.