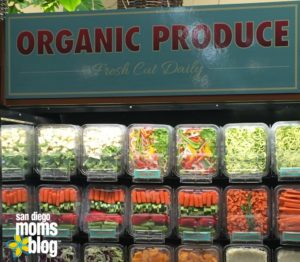 Because, if you lean crunchy, I bet you already SHOP ORGANIC.
We are super lucky in San Diego County to have a whole bunch of choices for purchasing organic, including produce grown locally. I mention my favorite places to shop for organic food at the end of the post and I encourage you to share yours in the comments.
I didn't always lean crunchy, but then I began to learn about our food system because of food sensitivities.
In 2012, the AAP (American Academy of Pediatrics) made the recommendation to reduce children's exposure to pesticides.
2012 AAP Recommendation on Pesticides
Then in 2014, a passionate mom I know through the Clean Food movement, who had had great success with her kids' health when she removed GMOs (genetically modified organisms) from their diet, decided to do a test for a specific herbicide in breast milk in a small sample of moms. Some moms ate organic and some didn't.
2014 Small Sample Study of Breast Milk
Bottom line, they found glyphosate (aka Roundup) in breast milk samples at levels higher than allowable in water.
No good!!!
Roundup is the herbicide sprayed on GMO crops like corn and soy. It is also commonly used around homes, schools, parks, and other public and private areas.

So, organic food for mama means cleaner breast milk for baby. And, since corn and soy are used in formula, I would definitely be buying organic formula or looking to other alternatives, when needed, if I were a new mama.
But, I'm not.
My kids are young adults now, but they were teenagers when I made the switch to mostly organic at home to avoid pesticide/herbicides, GMOS, and artificial ingredients.
I also stopped buying highly-processed food. I should have known better, but it was easy and quick and I thought that if it was sold in the grocery store than it wasn't harmful.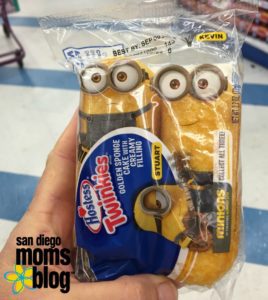 And, even though I was wary of advertising, as a busy mom, I was pulled in by the convenience factor. I never purchased packaged food for my kids with a tie-in to a movie or character or TV show…
…but dang, those Lunchables(tm) were so easy to toss in the backpack.
So easy.
I finally figured out 'easy' is not the most important thing and 'tasty' is a matter of genetics, conditioning, and even a bit of addiction thrown in thanks to the wonders of food science.
I had it upside down. Whoops.
I think I have it right now….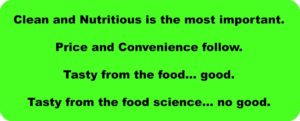 The switch was not easy, but I was committed. And, while I was not always successful in the kitchen or in my selections at the grocery store, I kept trying.
I cooked simple meals made with real whole mostly organic foods and I found my family ate it up, asked for more, and they really liked it.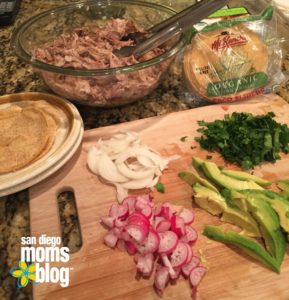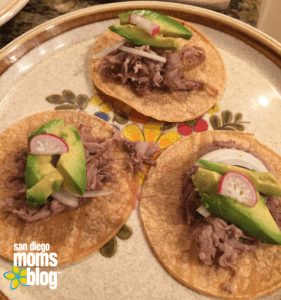 And then over time I noticed something AMAZING had happened… we were all eating the same meal for dinner instead of me cooking two or three different meals to work around food sensitivities and just plain picky eaters.
Best of all, family members seemed to have less health issues with our new way of eating at home and they noticed.
This was BIG for all of us, because I hate it when I feel bad from something I have eaten, but hate it even more when my kids do.
Now that my kids are out on their own, I am so rewarded for the changes we made and the time I spent teaching them how to shop and cook before they went off to college.
I love getting their texts asking for advice on shopping and cooking…. or just to make sure the pink chicken is fully cooked and not going to kill them.
One happy SoCal crunchy mama.

---
Shopping for Organic Non-GMO food in San Diego County

When I shop, I look for the USDA Organic label on all packaged products and fresh produce to avoid synthetic pesticides and herbicides, GMOs, and artificial ingredients. The Non-GMO Project Verified label identifies products which are continually tested and verified to meet a more strict allowable level of GMOs in food than certified organic.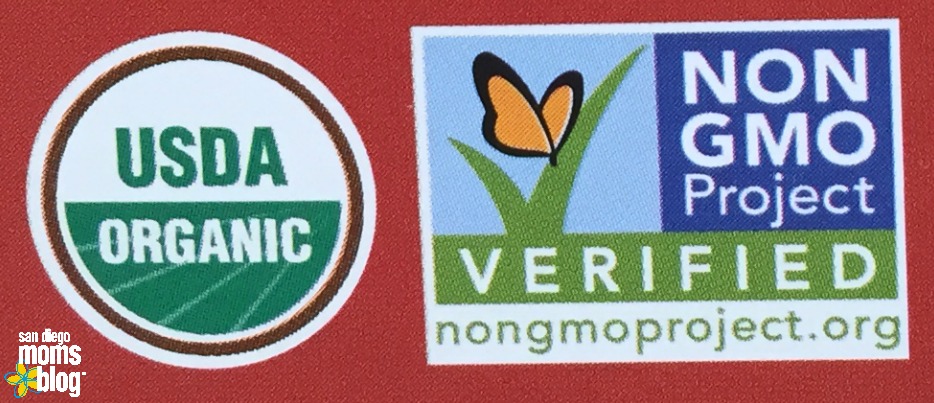 My GO-TO grocers for organic food are Jimbo's and Sprouts found all around the county. I also shop regularly at Trader Joe's even though their organic selection is limited, but growing! For convenience, sometimes I shop at Whole Foods.
I always shop for organic produce, local whenever possible, but my mom and my kids use the Dirty Dozen/Clean 15 list put out by the Environmental Working Group to save money by buying organic produce on the dirty list and knowing what is clean to buy conventionally grown.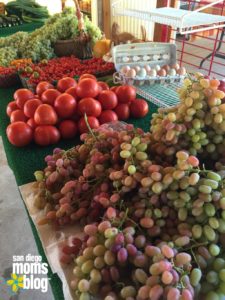 Finding your neighborhood indie organic grocer or farm stand or signing up for a weekly local CSA (community supported agriculture) box is a great way to support local and organic businesses. My favorite local organic farm stand is Garden of Eden Organics in Escondido and they deliver CSA Boxes too.
Shopping at local farmers markets can be a fun way to get outside with the family, sample some new foods, and learn more about what is grown and raised locally.
San Diego Moms Blog 2016 Farmers Market Guide
It is easier than ever to find organic produce and packaged products in the major food retailers.
Costco and Ralphs/Food 4 Less (part of Kroger store chain) have led in forecasting and responding to consumer demand for organic. Even Target and Walmart have been increasing their offerings!
And, it seems like every regular grocery store has an organic section or organic selections in the major categories.
---
So, where do you shop for organic food in San Diego County?
Do you know of any great little independent places
like People's grocer in OB and Garden of Eden Organics farm stand/CSA in Esco?
Share in the comments!