Summer is right around the corner and San Diego is coming in hot with these temperatures!
I absolutely love hosting and hearing all the laughter from friends in our backyard! However, I don't know about you, but I'm going to blame Mercury in Retrograde for my lack of desire to be creative with meals and snacks right now.

This summer my goal is to keep it simple and fun. On top of my list is this yummy Frosted Watermelon snack! Best part is that Smart & Final is giving away $5 incentives, so I'll definitely be using it towards purchasing these ingredients!
---
This summer Smart & Final is not only making a positive impact on your wallet with savings, they are also making an impact during their annual in-store fundraiser for Olive Crest!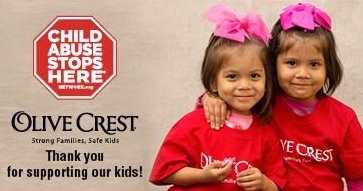 Olive Crest is an organization dedicated to preventing child abuse and treating and educating at-risk children. From now until July 6, customers at every Smart & Final location can donate, with ALL proceeds going directly to Olive Crest, in order to benefit at-risk and neglected children.
The successful Give $5, Save $5 incentive is back again this year following the record breaking fundraising campaign last year. Customers who donate at least $5 will receive a $5 off $25 coupon good for their next in store purchase at Smart & Final between July 7 – July 13.
Smart & Final Historical Moments and Fun Facts
A complete historical timeline can be viewed at www.smartandfinal.com/history.

About the Smart & Final Charitable Foundation
Established in 2002, the Smart & Final Charitable Foundation is a 501(c)(3) charitable organization that strives to give back, improve the quality of life, and nourish communities we serve throughout California, Arizona and Nevada. The Foundation has donated millions of dollars to non-profits and organizations focused on health and wellness, education, hunger relief, team sports and youth development, and disaster relief. The Smart & Final Charitable Foundation raises funds through vendor donations, associates and in-store fundraising.
About Olive Crest
Since 1973, Olive Crest has transformed the lives of over 100,000 abused, neglected, and at-risk children and their families. We work tirelessly to meet the individual needs of kids in crisis by providing safe homes, counseling, and education for both youth and parents. Our many innovative programs reflect our conviction that strengthening the family is one of the most powerful ways to help heal children. With unwavering compassion, the Olive Crest family maintains a lifelong commitment to the youth and families we serve even after they have graduated from our programs.
Olive Crest serves over 7,500 children and families each month throughout California, Nevada, and the Pacific Northwest. For information, call 800-550-CHILD (2445) or visit www.olivecrest.org.