I love a good list. In fact, I like to joke that lists are my unofficial love language. I also love summer. About six years ago, I decided it was time to combine the two and make the ultimate Summer Bucket List. At the time, it was just my husband and I, but we loved it so much that it has become a tradition we have carried on year after year.
Our kids are now eager participants in completing the lists, although it will be another year or so before they start contributing to the content. No matter how old your kids are, you should definitely start this tradition! Over the years, I have perfected the list making art and I have compiled some tips to help you create the perfect summer bucket list: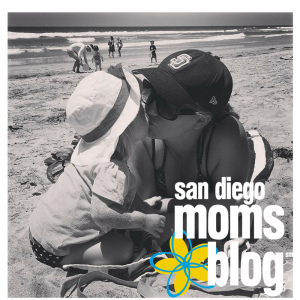 Make it your own! Pinterest is amazing, am I right?! There are about five million summer bucket lists available on Pinterest. You can find themed lists, free lists, age specific lists, but I promise you can't find your family's list on there. You will be so much more invested in your list if you take the time to make it your very own. My mom and I work on our lists together and we even end up with very different lists, so the chances that a Pinterest stranger will have your perfect list is slim to none.
Variety is the spice of life. And your list. It is really important to fill your list with all different kinds of activities. I like to put free activities and activities that take some money and planning. I like to put really fun activities and also some not so fun ones (my husband loves when I put deep clean the refrigerator on there…not!). I like to put a few goals that will stretch all of us in a physical, educational, or spiritual way.
Do your research and take your time. We are so lucky to live in such a beautiful and exciting city! There are always a ton of fun things to see and do and summertime is no exception. Take the time to look online and find some fun things to add to your list. People always ask me how I come up with 101 ideas, but I never think of them all at once. It usually takes me about two weeks to make my list. I will just add a few things each day as they come to mind and before I know it, it's done!
Make a weekly Top Ten list. Now before you go and label me as the ultimate crazy list lady, hear me out! Our first year we made a summer bucket list, we were feeling overwhelmed looking at our list and knowing where to start. That's when we started making a Top Ten. On Sunday night, we would look over our lists and choose ten that we wanted to complete that week. Some weeks we fit in all ten and other weeks we didn't, but it definitely helped us stay on track with our goals.

Document it!

Having a summer bucket list is only fun if you actually do the things on your list. And if you are going to do them, you better document them! Every year I have a different hashtag to chronicle our summer adventures. It is so fun to look back at the end of the summer and see all you accomplished.
I hope you will consider making the Ultimate Summer Bucket List. If you do please share your list and all your adventures with us using the hashtag #SDMBSummerFun, I can't wait to follow along!