We all do it.
We scroll through social media and see a mom in the perfect matching outfit with her toddler or a mom putting the finishing touches on a three-tier birthday cake.
We see the mom doing a fun, educational game with her child or just being spontaneous and living in the moment.
You start thinking that she must be the perfect mom. Your own weaknesses start growing in your head and your strengths seem minimal.
The truth is, and deep down we all know it, there is no such thing as the perfect mom. We all have struggles that we should be able share if we choose. However, on the flip side, we should never feel like we have to hide or diminish our strengths as a mom just to avoid making someone else feel bad. We all have our own unique qualities that make us the very best moms for our own kids. We should be celebrating each other's strengths and encouraging each other in our weaknesses.
I have strengths and weaknesses just like anybody else. Sometimes though I feel torn between the two. Do I share some of my weaknesses and risk judgment? Do I share some of my strengths and risk making someone else feel bad? Social media has really added a complex layer to motherhood. Real life somehow gets muddled. We either get caught oversharing or caught portraying a fantasy life that doesn't exist.
Motherhood of all things needs transparency. So I will go first!
Here are a few of my struggles as a mom:
My kids are always messy, really messy. Their faces, hands and clothes are usually covered in food or paint or dirt of some kind.
I let my kids dress themselves, and let's just say they have very eclectic taste. Also sometimes they aren't dressed at all and spend the day in their underwear.
Both of our daughters slept in our bed until they were almost two. It wasn't even because we necessarily believe in that style of parenting, but just because we are lazy.
I am horrible at being pregnant. Seriously my body just doesn't do well with pregnancy.
We let our older daughter keep her pacifier until she was almost 3.5 years old. Our two year old sleeps with four pacifiers at a time so she could be off to college by the time we wean her from that.
There are actual pieces of old food in my car, not crumbs, but actual unfinished pieces of food.
My kitchen probably wouldn't pass a restaurant health inspection and I would be lying if I said I have never found a dog hair in our food.
I yell at my kids.
A lot of days, I count down the seconds until naptime or bedtime.
Four years in and I still struggle with what it means to be a wife AND a mom.
I have a hard time living in the moment and I spend way too much time on my phone.
Obviously I am not a perfect mom. No matter what my social media account might imply, I don't have it all together. However, in addition to my shortcomings, I do have quite a few strengths as a mom.
I love throwing parties! Over the top, Pinterest crazy parties. My mom threw me epic parties growing up and it is so fun to partner with her now for my own kids.
I am pretty creative. I love thinking up fun ways for my kids to learn and play.
I have a really high tolerance level for chaos. I don't mind my kids helping, or making messes or playing loudly. Chaos just doesn't bother me.
I make little things extra fun. I love silly traditions and celebrating anything and everything.
I am a planner. I like to plan and think up fun activities for my kids and our family. (Fall bucket list/ Summer bucket list for example)
I am also really organized. I just enjoy the actual task of organizing and making lists is practically my love language.
I am a lifelong learner. I am always trying to learn how I can do a better job.
I love my kids with my whole heart.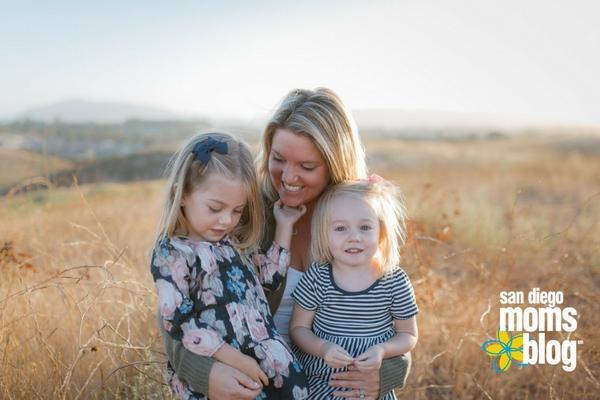 So as you can see I am not a perfect mom, but I am a good mom. I truly think we all are. Despite our weaknesses and because of our strengths, we all try our very best each day with our kids. I hope you will share some of your strengths as a mom in the comments so we can celebrate you and your unique gifts as a mother!