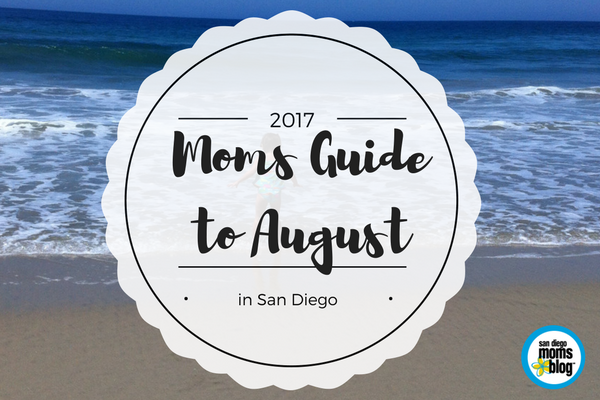 As summer comes to a close, and we are trying to squeeze out as much family fun as we can before school gets back in session- here are as many events as we could find for the month of August! As always, if we missed any, please submit your event by filling in the info at the bottom of the post!
Gulls- Learn to Play Hockey (FREE)
Various dates in August, check website for more info.
August 4th from 10AM-8PM
August 4th starting at 6PM
August 5th, from 1-3PM
August 5th from 8:30Am to noon
August 6th from 11AM to 5PM
Arts For Learning Dog Days of Summer
August 6th from 11AM-1PM
August 7th from 7:30AM to 2:30PM
Honda Family Nights out at the New Children's Museum
August 12th from 5:30-8:30PM
August 12 and 13, from 10AM to 6PM
North San Diego Latino Book and Family Festival
August 12th from 10AM-5PM
August 12th from 7AM-3:30PM
August 13th from noon to 6PM
August 18th-19th
Autism Accessibility Morning at the Fleet
August 19th from 9-10AM
August 19th from 10AM-6PM
SoCal Etsy Guild Market Downtown San Diego
August 19th from 10AM to 6PM
World Bodysurfing Championships
August 19-20 starting at 6AM
The Great American Eclipse Viewing
August 21st from 9AM to noon
August 24th- 27th
2017 Brew and Food Festival (BFF)
August 26th from 3PM-6:30PM
August 26th from 8-11PM
Message to the Youth and FREE Backpacks!
August 26th from 11AM to 2PM
August 27th starting at 7AM
Thursday Family Fun Nights (Through the end of August)
Every Thursday from 4:30-8PM
Friday nights starting at 6PM
Events Add
Do you have an event you would like to add to our guide? Would you like to partner with us at an event? Let us know!