Moms let's face it.
We need our iPhone. It keeps us connected, entertained, productive and can save us from a child meltdown. It's almost impossible to imagine a world without our iPhone, iPad or Mac. These devices are a necessity for our children and it seems they suffer from drops and water damage too often. Cases aren't always used to protect their devices or simply fall apart after time. What happens when our iPhone, iPad or Mac breaks? Do you buy a new one? Leave it in a drawer and forget about it? This post will give you step by step instructions on how to save your device and priceless data that may or may not be backed up.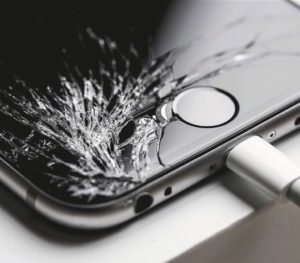 Cracked screen. Your iPhone just fell on the sidewalk as you're walking into the yoga studio. You hear the crack and know when you pick it up, it's going to be shattered. The moment of picking up your iPhone with a cracked screen can feel like a moment of defeat. You feel like you've gotten away with it so many times; why did it shatter this time?
The great news about cracked glass is it's usually a quick fix and affordable. To prevent getting glass in your fingers, use packing tape to stick on the front. There are many options for iPhone screen repair these days. Each city usually has a handful of quality technicians that specialize with iPhone repair. You may want to ask friends or family for a referral. It is always best practice to choose a retail store front that backs up their work and gives you a warranty. Most iPhone repair shops can fix your iPhone in as little as 15 minutes. They understand your need to get a fast quality repair. Yelp can give you a little insight with reviews.
Apply tape to the cracked screen if you plan on using the iPhone for an extended amount of time before repair.
Seek a referral from a friend or family to fix your iPhone.
Inquire about the repair turnaround time. Commonly a same day Repair.
Broken touch screen and/or LCD. If your iPhone is completely unusable, there is still hope. Your iPhone can also suffer excessive damage to not only the glass but LCD image. If you have vertical lines, black screen, or inky display, a new display may be all that you need. Since 2010, iPhones have a glass and LCD fused together. If a repair shop tells you otherwise, call another business. Don't give up on your iPhone, especially if you have not backed up your device. Many shops are very helpful and show empathy towards those that haven't backed up their data.
Seek a professional to try a new display on your iPhone.
Make sure to check all other functions of device before accepting it back
Back up your iPhone as soon as possible.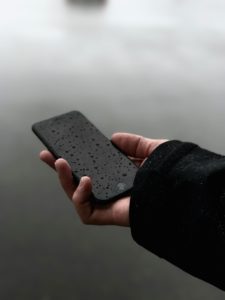 Water damage. The most feared and dreaded damage of them all. Milk, coffee, juice, beer, wine, water, sweat to name just a few. Our iPhones are constantly surrounded by liquids that can permanently damage our iPhone. What is the first thing you do when it goes in liquid? Many people will say they put in rice and try it in a couple of days. I will debunk this myth and tell you this will not fix your iPhone. iPhones are sealed and now bonded so that liquids are harder to get in. However, when submerged, liquid finds its way through the headphone jack, ear speaker and camera. It's important to shut it off right away and seek a professional iPhone repair shop to open it up and start removing the liquid. DO NOT CHARGE YOUR IPHONE. A live current through the liquid is surely going to short out components inside your device. In most cases it is irreversible. I have been in the business since 2009 and can tell you countless stories of saving our customers priceless data. San Diego Mac Repair can assist you getting back up and running quickly.
DO NOT CHARGE YOUR DEVICE.
Use a towel to wipe off excess liquid or moisture.
Turn off device.
Seek a professional to inspect your device and remove any liquid found.
Victor Carrillo and Yanira Chavez are your San Diego Mac Repair team ready to answer any other questions you have!