Prior to having a baby, I'm not sure I ever said the word "nipple" in a conversation or would feel comfortable if someone was taking to me about their nipples.
But after having a baby last month I can say I'm one hundred percent open to taking about anything related to breastfeeding. I took a breastfeeding class before giving birth and the instructor said, "if it hurts, the latch is wrong. It shouldn't hurt." Well, latch wrong or not, breastfeeding hurt like no other for me the first week!
I used Lanolin, deep breathes, gel pads, I even tried a breastfeeding meditation video I found on Youtube. By day 3 of breastfeeding, and the second night at our house, I was ready to quit. I was exhausted, in pain, and frustrated.
Yes, there are lactation consultants and meet up groups to attend, but this night happened to be on Christmas Eve and I didn't have a place to go for help. My husband was no help either, he just said I couldn't give up. That made me want to yell at him. I dreaded each feeding and of course, the baby was cluster feeding so I basically dreaded each minute.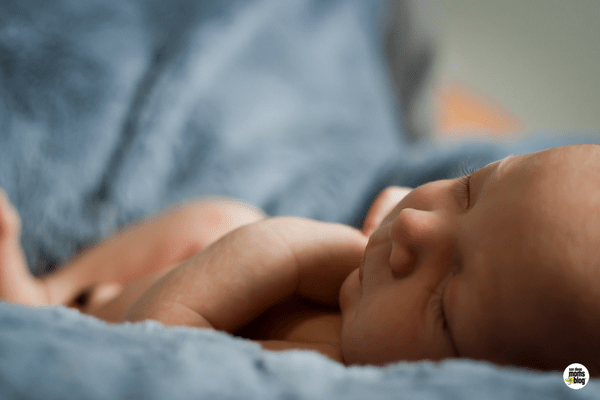 What I did find comfort in were my mom friends. Every single friend of mine who has had a child said they remembered the pain and promised it would get better. They normalized what I was feeling and gave me tips and tricks for hanging in there. One said to try using my breast pump to help the milk come in quicker. I really do think that helped. It also helped to know that it didn't hurt on a breast pump and if worse came to worse I could pump and still feed my baby.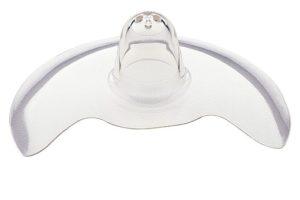 The other tip came from two different friends who said, "try a nipple shield. They are about $5 at Target." One said she bought it after her nipples started bleeding. Mine weren't bleeding yet but I didn't want to get to that point.
Being a new mom, I had to google it first. Would a nipple shield ruin my chances of breastfeeding properly? Google basically said to get one if your lactation consultant advised it. I didn't have a consultant yet but I did have a ton of pain so off to Target I went. I bought a two pack of nipple shields and it was the best $10 ever spent! Within a day my pain level decreased and within a week breastfeeding was feeling relatively painless.
I simply use the shield every time I start feeding and then after a minute or two I remove the shield and continue the feeding. This takes the pain away.
So far my baby hasn't rejected the nipple vs the shield and really she doesn't seen to care either way. I've been using it for a week and I can now finally shower without feeling insane pain from the water hitting that sensitive area. I plan to give every new mom a nipple shield as part of their baby shower gift. If they don't need it, wonderful! They can return it. If they do need it, I want them to know it's OK! I'm convinced, unless you have tough nipples, that breastfeeding is going to hurt even if the latch is near perfect!
Your nipples have to get used to it. Until they do, nipple shields for the win!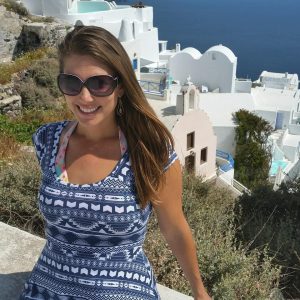 Deanne Goodman is an award winning journalist with a background in news reporting and hosting videos. She and her husband, Jared, live in Oceanside. The launched a healthy beverage company distribution company in 2014 together called Kombucha On Tap, which they compare to having a baby.
They are beyond thrilled to welcome their first child, and have no doubt that they are in for a wild ride.
When Deanne is not running a company or doing freelance journalism, she enjoys beach walks and hikes, sleeping, traveling, movies, Broadway musicals, eating good food, playing with her dog and hanging out with family and friends.