It's (finally) September, so I am finally allowed to write about one my favorite things- pumpkin spice.
Every year I get excited when fall finally rolls around because it means pumpkin spice everything will soon be arriving at my local grocery store. When September comes, I start looking around the stores for my favorite pumpkin products. This year I've already found a few of my favorite items, and I'm not sharing any of it with my kids!
I do get jealous of people in other states during this time of the year. People in the Midwest are able to get bundled up in adorable sweaters and boots as they jump in piles of leaves, while sipping a hot pumpkin spice latte. Those of us in Southern California usually spend the fall in tank tops and shorts because it is so hot for the majority of the fall. Our warm weather makes it hard to really enjoy a vast majority of pumpkin products. Who wants to drink hot pumpkin tea when it's 90 degrees outside?
This year I am trying something different to get my pumpkin fix. I made pumpkin ice cream and it was amazing. Seriously amazing. I had been making the no churn ice cream that has been circulating the internet this summer, and it was surprisingly easy to make. However, adding in some pumpkin and spices really took it to the next level. It tastes like pumpkin pie and it's perfect for our warm San Diego fall season! Really, this recipe couldn't be any easier.
Pumpkin Pie Ice Cream
2 cups heavy whipping cream
1 can (14 ounces) of sweetened condensed milk
2/3 cup pumpkin puree
2 teaspoons pumpkin pie spice
Step 1: Whip your heavy whipping cream until peaks start to form, it should be the consistency of whipped cream. Don't whip it too long or it will turn into butter!
Step 2: Combine the sweetened condensed milk, pumpkin puree and pumpkin pie spices in a separate bowl. Whisk all the ingredients until no lumps remain.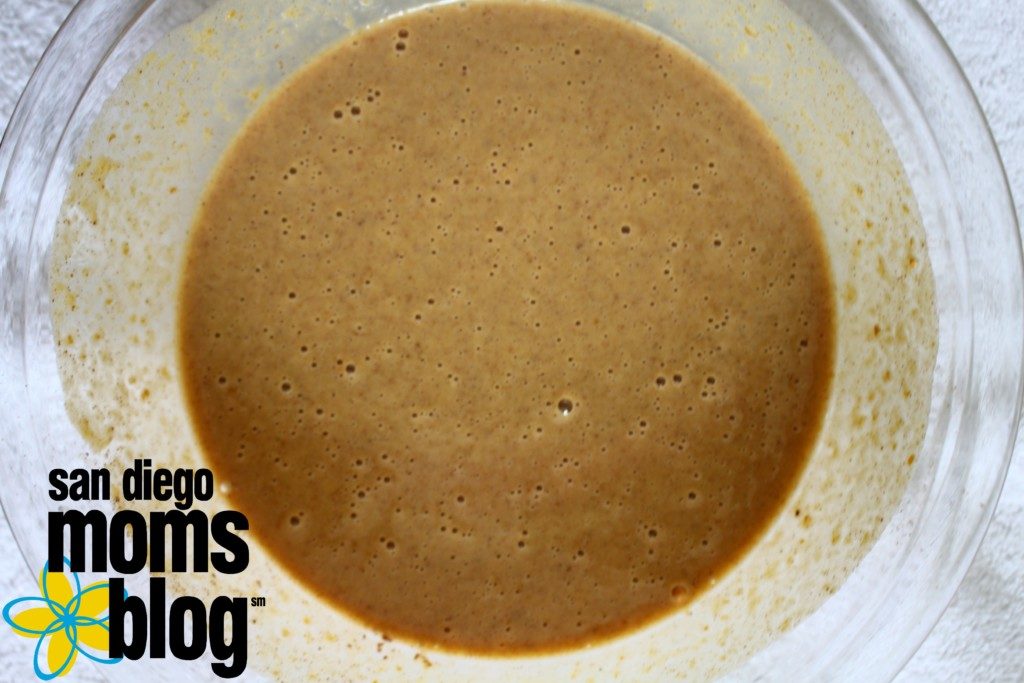 Step 3: Gently fold the whipped cream into the sweetened condensed milk mixture. Once it is completely combined, pour it into a loaf pan and freeze for about 4-6 hours.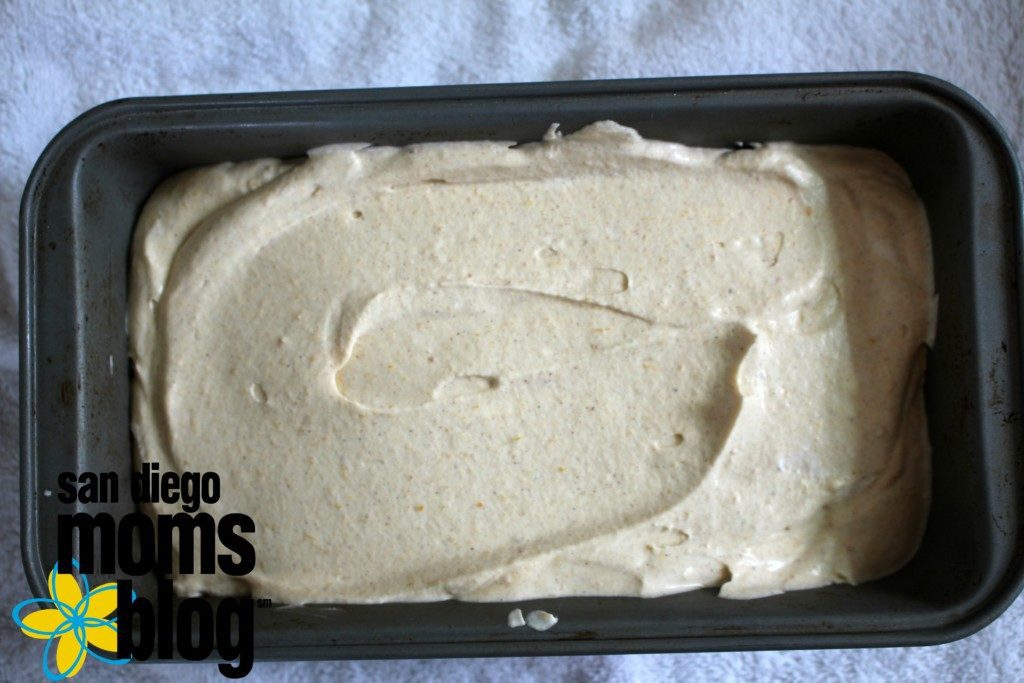 If you are really short on time you can substitute Cool Whip for the heavy whipping cream. It is ok in a pinch, but the flavor is so much better if you can make your own whipped cream.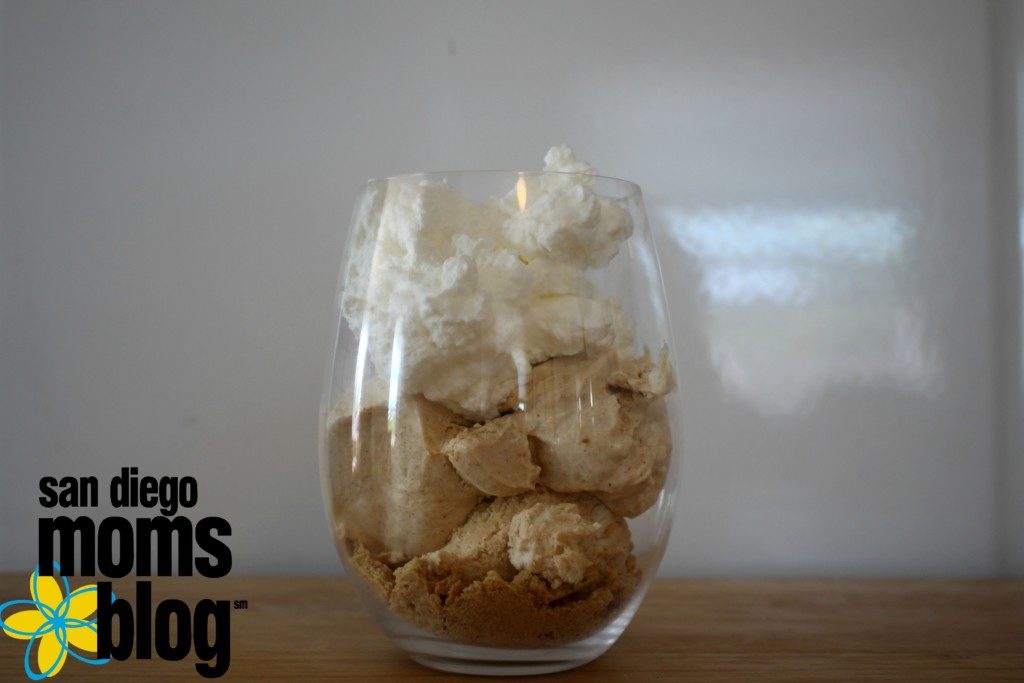 There you go! The perfect San Diego fall treat! So easy and so delicious. I do love to make a unique pumpkin pie sundae with this. Just place some graham crackers under your ice cream and top it with some whipped cream for a special treat. This is perfect for Halloween parties, it tastes great and only takes minutes to put together. Try it and let me know what you think!