When it comes to parenting on a budget, it can be hard to balance finances without compromising on family fun or paying the bills. Believe it or not, I used to be an extreme coupon lady of some kind and although I still coupon at times, there are many other ways in which I am parenting on a budget.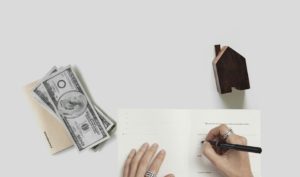 I have found with each kid I have, the tighter our budget becomes. From astronomical health insurance premiums to high grocery bills, it can become stressful as you see your money being spent on so many things. Although I am not a financial expert by any means, I have learned a few things along the way as a mom of three just trying to get through each month without sinking our ship.
Create a Budget Spreadsheet
This is the best way to get started with your budget. Add in the different categories of how your money is spent each month. For expenses that you may pay upfront, divide those costs into 12 and add that into your monthly budget.
Make sure your mortgage and other fixed expenses are listed first, as these are expenses you may not have any control over and are non-negotiable.
You will also want to create categories for groceries and any of the applicable: department/drug stores, dining out, child care, shopping, cable/streaming services, phone and internet, gas, sports/activities, gym and other memberships, etc.
Create realistic budgets for each section. If you have more expenses than the income you have coming in, try to reduce the budget in sections such as shopping and other related categories. This will help you be more mindful of your spending and reduce impulse buys. For any money leftover, try to save and invest when you can.
Cheap Family Meals
If we ever eat out as a family of five, our restaurant bill can be the same amount as a week's worth of groceries. Although we all deserve to eat out on occasion, it is best for your budget to eat at home when you can. Budget Bytes is my favorite site for finding delicious budget-friendly recipes.
Make Your Own Products
Although it can be time consuming, making your own products at home will help cut costs for different products you may already be buying. Here is a frugal homemade household cleaner recipe that is only $3/gallon to help get you started as a DIY-er. Other DIY ideas include homemade baby care products and beauty products.
Flexible Hourly Child Care
When preschool and child care become impossible or unaffordable, a drop-in hourly child care facility allows you to work, run errands or go out for date night without a registered spot or registration fees. Homeroom Hourly Child Care facility offers a generous sibling discount and is the only drop-in hourly child care center in all of San Diego County. With three kids myself, I am all about this idea! I am definitely parenting on a budget.
Parenting on a budget sometimes means using coupons and savings apps, finding free or affordable community events and cutting costs when you can. How do you raise a family on a budget? Share your tips below!