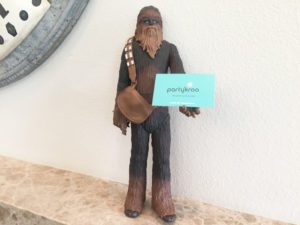 If you have perused our Birthday Party Guide, you may have come across this business, The PartyKroo. Maybe like me, you wondered what exactly it is they do. Well, the answer is they are pure MAGIC!…ok, that's not really an answer! But truly once I've "partied with the PartyKroo" I may never be able to throw a party without them again!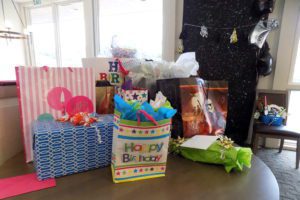 I just happened to be lucky enough to try it for my daughter's 10th birthday. This was also my first year throwing a party as a "Single Mom," so I had no idea how much I had always relied on the extra help in my past 'til this party happened! Boy, was I thankful!
The PartyKroo are awesome friendly extra helping hands for any size party! I didn't ever consider how much us parents really could use an extra help when throwing even the smallest of kid's birthday parties. I guess we always just rely on those extra friends or family that have a heart of gold to offer help? Or I just run around like a chicken with my head cut off? It was so nice being able to tell any offers, "No, we got it. Enjoy yourself."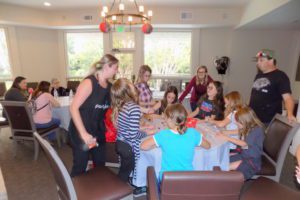 Even the beginning of the process was easy. Their website is really simple, very straightforward on booking party help, setup, serving, cleanup, or even bartending! They let you pick the uniform (in our case, black to match the Star Wars theme better). Select your work window, book, and pay. Pretty simple. They even send you the right number of email reminders.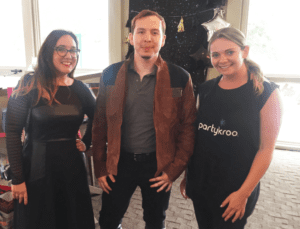 The day of the event, they were bright and early, all smiles and eager to help! I must admit it was a little weird for me to give in to letting them help. Call it the "Wonder Woman Complex" or something, but within minutes they really put my mind at ease and helped me get all the decor up and food set out and the party completely ready to go in record time! The biggest part, I could stop, greet friends, or fix anything while they kept everything going.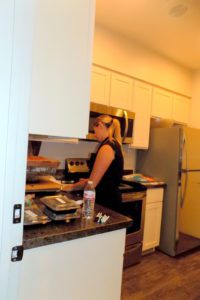 During the party, they were able to help me out with the game chaos, keep food stocked and cleaned up, and even bigger they allowed me to even get a break, TO EAT!!! I mean, come on, when do us parents get to do that!?!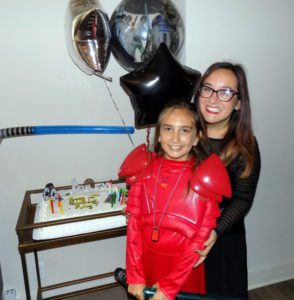 Another icing on the cake moment, I actually got to take a picture with my Birthday Girl! I've never gotten a chance to do that! I'm normally so busy being the hostess with the mostess, taking pictures, clearing things, etc, so really these extra pauses were HUGE! You never realize how much you miss out on till you are on the other side of things. They even cut and passed out cake to the guests! So much winning! I was able to move on to the presents without being stuck in a sugary mess.
Honestly, the PartyKroo know what they are doing. Before I could even turn back, all food had been cleaned up, all utensils cleaned, and cleanup done! Needless to say, but really they definitely were a huge help in getting that party security deposit back from the HOA. Makes me wonder how parties even happen without them!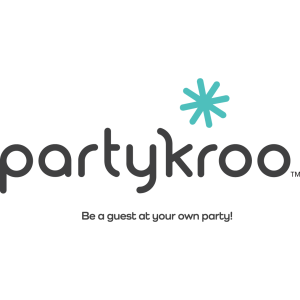 Try them at your next event and let them know SDMB sent ya!
*Sponsored Post, but the opinions are all truly mine.