Postpartum healing pads or "padsicles" will be your best friend during your postpartum healing process. These pads help soothe your perineal area after the delivery of your baby. Keep in mind, you do not need to have a perineal tear to benefit from these padsicles.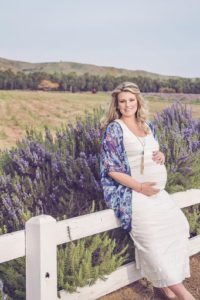 With all the trauma and pushing mamas do during labor and delivery, these are the greatest things for any new mom, second time or even third-time mom and beyond! These padsicles are perfect for both vaginal and cesarean deliveries, as some moms push and push just to end up with a c-section.
When I gave birth to my son I suffered from a second-degree tear (ouch!) and I tore again with my daughters two and three years later in the exact same place. I was so happy that my fellow mama friend suggested I make padsicles. I hadn't heard of them before delivering my son. After some Pinterest-ing, I came up with this awesome all natural recipe!
I wanted to change my padsicles very often because they gave me so much relief and really did help me heal from birth much faster.
What you will need:
20-30 unscented maxi pads with or without wings (like these) to last you the first few days or up to a week postpartum. *I ended up buying a few packs to last the entire 6 weeks postpartum*
15-30 ounces of pure aloe vera gel
15-30 ounces of witch hazel
Lavender Essential Oil (Optional – Some moms prefer no scent or may be sensitive to essential oils. I found the lavender to be extremely helpful though!)
Zip-top Gallon Freezer Bags for storing the padsicles in the freezer to avoid freezer burn and contamination.
Directions:
Open each pad without removing the backing and wrapper (if possible).
Add about 1-2 tablespoons of aloe vera gel to the pad. Smooth it out with a spoon so that it is evenly distributed across the pad.
Next, pour about 1-2 tablespoons of witch hazel onto each pad.
Lastly, add 1 drop lavender essential oil onto each pad if desired.
Fold each pad back up and store them in a freezer bag. Each freezer bag should tightly hold 10-15 pads.
Place the bags in your freezer and take them out as needed.
I used my postpartum healing pads as soon as I got home from the hospital and until my perineal area healed (a full 6 weeks).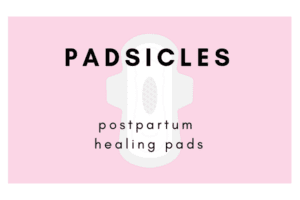 Please note, you may notice the aloe freezes almost like an ice cube and may be really cold to the touch at first, but it starts to melt after a few minutes. You can pull the padsicle out of the freezer a few minutes before use to thaw it a little. I actually loved the sensation of the frozen aloe vera, but it is totally up to you!
You've got this mama! Let me know in the comments how they work for you!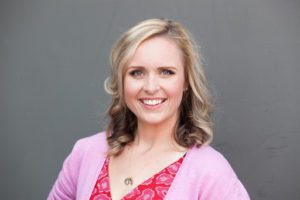 About Guest Writer Tabitha Frost
Tabitha is a Carlsbad-based mom of three and breast milk donor. She is a health and wellness blogger and owner of All Natural & Good. She collaborates with many brands, offering influencer marketing and product reviews. Her story about breast milk donation has been featured in the news all around the world and you may have seen her viral videos on social media. You can follow her journey on Instagram. You can also follow her blog on Facebook and Pinterest for all things motherhood.