I had my first baby girl at 24 years old, and I am now pregnant with my 4th daughter at 34 years old. What a difference 10 years makes.
Body: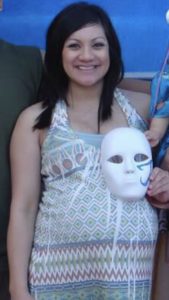 At 24, I felt great. No nausea or vomiting. No back pain. Pregnancy was an amazing experience! I was completing my bachelors degree at San Diego State University. I had no problem walking around campus and usually showed up to my classes with a huge chocolate chip ice cream sandwich. I finished my last semester and all of the end-of-degree term papers and assignments at almost 9 months pregnant. I waddled down the stage to receive my diploma and 2 weeks later, Baby Girl #1 arrived.
At 34, Uggghhhh. I spent the first 16 weeks feeling nauseous and throwing up 3 times a day. I am always tired. Hungry, but nauseous. Headaches. Backaches. Insomnia. I feel hungover all the time without the fun of a night of wining and dining. All this and I still have 3 other children to take care of. At 20 weeks, the vomiting has stopped but I still can't stomach the sight of a rotisserie chicken. The nausea continues a little bit at night. Shout out to Trader Joe's for their fabulous selection of nausea-fighting mint products! Overall, I'm starting to feel like myself but still very blah.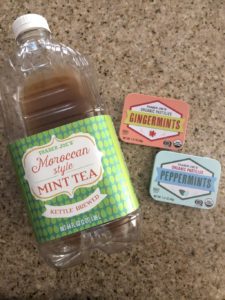 "The Glow":
At 24, I had "the glow". I was tiny with a cute bump that looked good in anything I wore. I fixed my hair every day and always had makeup on. I felt great, so I wanted to look great. I spent my days completing my degree and my nights and weekends working on my feet at a spa. Shopping and planning for baby was done in between school and work.
At 34, "the glow" is now a combination of post-vomiting sweats and this heat wave San Diego seems to be having right now. I'm not so tiny, and I'm in a weird stage where my regular clothes don't fit and don't really want to buy a bunch of maternity clothes. Hair and makeup is not happening unless I need to interact with people and even then it's a maybe. It takes all of my energy to get my 3 girls presentable, fed and ready for school. So as long as that's happening, I'm more than ok being that mom at drop off in a baseball cap, sunglasses and whatever is clean(ish).
Baby stuff:
At 24, I feel like all the baby gear was pretty straightforward. Crib, stroller, car seat, bottles, and clothes. And that's pretty much all I had and she turned out just fine. I researched everything and read reviews for everything I purchased. I went to every baby store I knew of in San Diego and spent hours testing out strollers, comparing bottles and ooh-ing and ahh-ing over all the cute things.
At 34, there is so. Much. Stuff. Dock a tots? Mamaroos? Nasal aspirators that you have to suck out? With your mouth?! I mean, I've heard great things about it. But weird! Bassinets, playyards and a crib? Do I need all of these? Baby moccasins and amber necklaces for teething. Seriously. How has so much changed in the past 10 years? I wish there was a Babies R Us I could walk around and familiarize myself with all these new things. Sigh. Then again, if I can't have it directly shipped to my door, I'm probably not buying it.
Having a baby at 24 and 34 is such a different experience for me. Though this pregnancy is proving to be a lot more difficult, it is still the biggest blessing, and I'm thankful that I have the chance to grow and raise little people. Also, my oldest child will be old enough to babysit in a few years. So that's a bonus of having them 10 years apart. Ha!
Do your children have a big age gap? How did the experiences differ or were they the same for you? Tell me all about it!