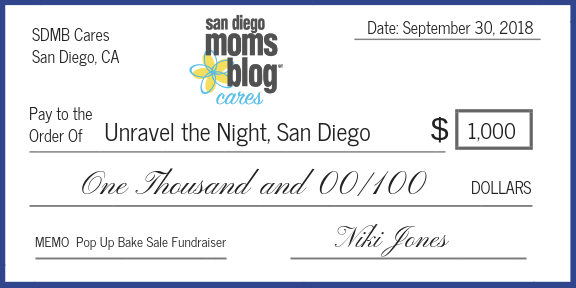 SDMB Cares had an amazing time this month, supporting Unravel Pediatric Cancer and helping to spread awareness throughout San Diego! Unravel's mission is "working to spread knowledge about the grim realities of pediatric cancer and the devastating impact from the lack of funding." The weekend of September 22-23rd, we hosted 3 separate bake sales as a fundraiser. In those two days, we raised a total of $1,000 that will be donated to Unravel the Night, their upcoming fundraising event.
Saturday night we partnered up with Second Chance Brewery and had a table set up during their "Cornhole Tournament"! Delicious cupcakes were donated from Hey There Cupcake! All proceeds from that event were donated to the cause as well.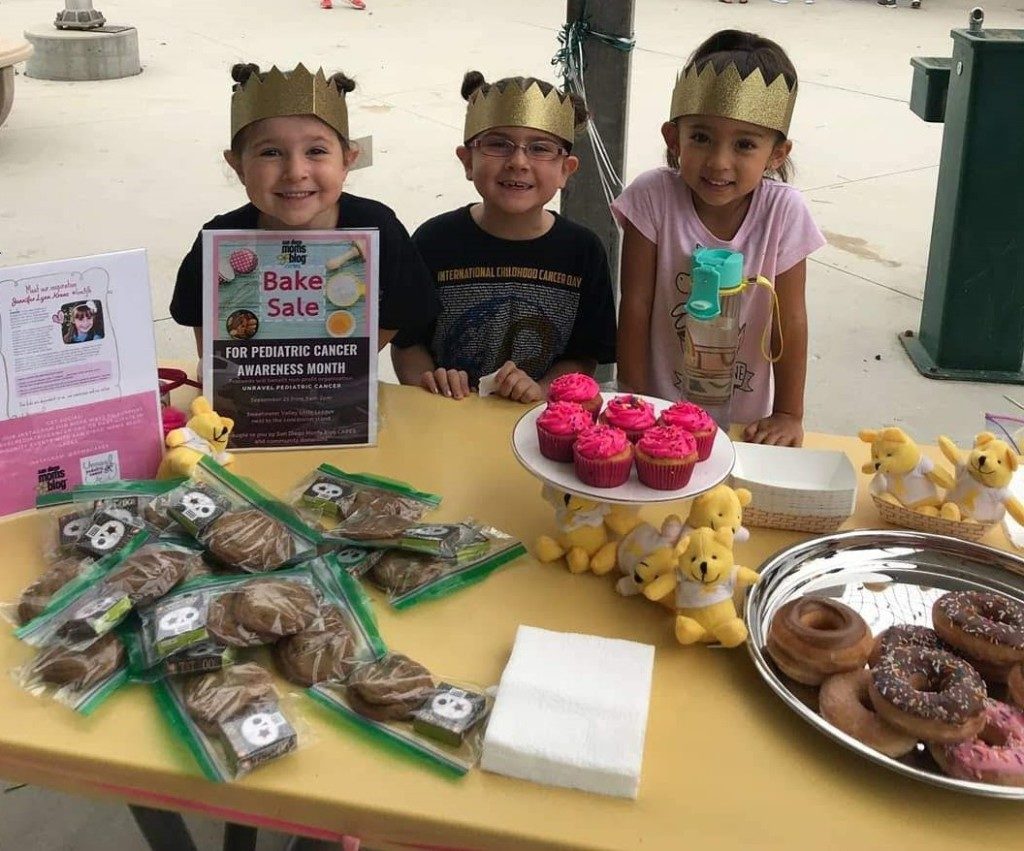 Sunday with the support of multiple entities we were able to set up three separate tables in the South Bay! The morning started off great with our tables in Bonita at the Sweetwater Valley Little League. The community showed up full force to support the cause. The kids had a wonderful time teaching about the cause and helping to sell the goodies! So many goodies from local bakers and families were donated and sold. MMC Bakes donated an awesome tray of her fabulous crinkle cookies to support the cause and they were a huge hit!
Later that afternoon, we showed up on 3rd Avenue in Chula Vista where we hosted two tables, on in front of Onstage Playhouse and the other in front of Th3re Punk Ales Brewing Co. We had many local kids and families on site to support the bake sale through donations, set up and helping to run the tables! Sweet Struck Desserts donated 50 delicious macaroons and Two Bundles Bakes provided some of her gorgeous sugar cookies. Perfectly Preserved baked up some super yummy loaves of Zucchini bread as well! Cakes by Nana not only graced us with her help the day of but also shared 144 of her brand new cupcake flavors for the event!!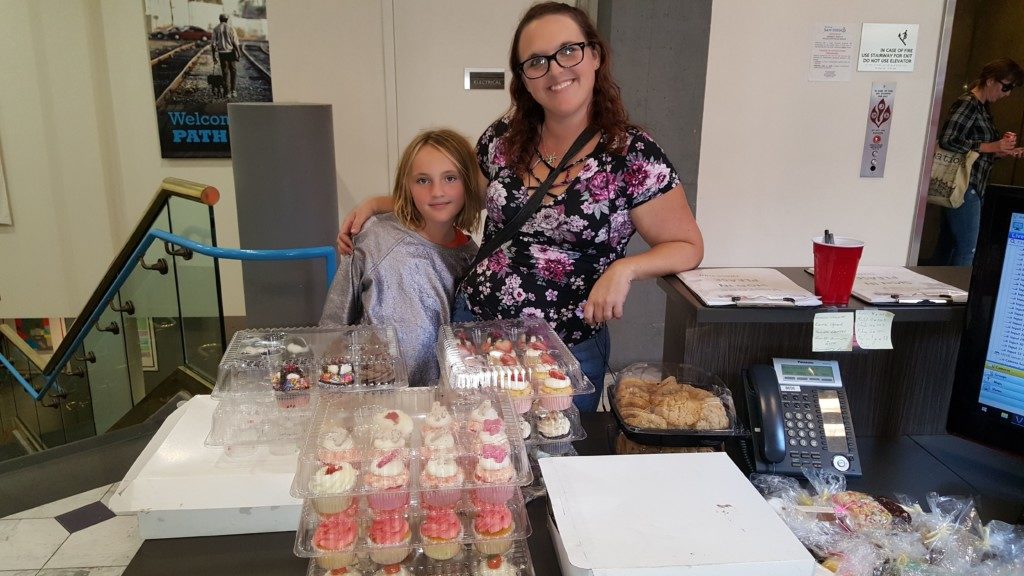 We are so grateful for all the community support this month, to help us give back to this wonderful cause. We are thankful to our location sponsors, professional local bakers, and family bakers as well. So many kids and families came out to help learn about fundraising and supporting charitable causes. Thank you for your hard work and for all those patrons who came by and took advantages of the goodies!
Due to all of the amazing donations, we had leftovers!! SDMB Cares was able to make a donation of desserts to PATH San Diego for the dinner service at the shelter! We love to give back to our community as much as we can!
Join us for our next events!
For October, we are partnering with HOMESTART Inc, in support of their efforts to prevent child abuse and neglect in San Diego. Join us for one of our Hygiene Kit Events in on October 6th or October 13th!
THANK YOU to all of our family and kid bakers!!!
Enyd Ponce De Leon ~ Mirele Gugger ~ Christine Bengston ~Escalante Family ~ Lauren Coulson ~ Janea Quirk ~ Lorie Beth ~ Jennifer Derryberry ~ Layla Bennett ~ Kaylee Patton ~ Cahill Family ~ Adann'ya Carriel ~ Alexis Chrobak ~ Sheri Sleger