I have a confession to make. I am not really "from" San Diego (cringe, downcast eyes, shameful head bow). Yes, this ocean surfing, yoga enthusiast, outdoors-every-day momma actually grew up on the East Coast. While I certainly classify myself as a San Diego transplant and it is now my home, there is still a part of me that misses the four distinct seasons; the daffodils of springtime, summer thunderstorms, colorful blustery fall days and snow-kissed holidays of the East Coast.
I mean, who is my son going to grow up to be if he never gets to snuggle up and read a book to the sounds of a thunderstorm, jump in a pile of fallen golden and red leaves, or go sledding down the golf course covered in snow?!
So while Southwest Airlines LOVES the fact that I feel the need to chase the seasons around the country, visiting different states for each season like a storm-chaser, I may realistically need to resort to something a bit more practical like sharing these amazing experiences and knowledge to my son with a good book or two or three… or four.
So for our wonderfully graced and sun-kissed (yet weather and season-deprived) SoCal kiddos, I have picked out a few of my favorite weather and season Usborne Books & More books! They might just be a little bit easier on the pocketbook than that trip to Vermont this winter!
Lift the Flap Seasons and Weather:
This interactive flap book is an engaging introduction to different types of weather and the four seasons! With over 60 flaps to lift and countless new words to learn, your little one will retain so much knowledge and not even realize they are doing it! (Kinda like adding spinach to a strawberry-banana smoothie.) Ages 4+
See Insider Weather and Climates:
A lift-the-flap information book that introduces early elementary readers to the science of weather. Filled with facts on how hurricanes and floods happen, and more. Ages 7+
What is snow? Why does it happen and when? Find the answer to these questions and much, much more with this beautiful flap book for preschool and early elementary school children.
Part of the Very First Questions and Answers Series that includes "What are germs?" And "What is poop?" (yes… really important questions!) I LOVE the illustrations and having help with all those "Why?" questions!
Ages 3+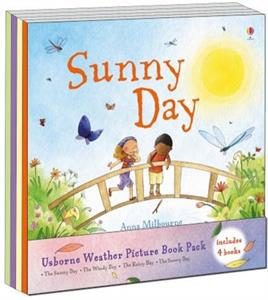 This beautiful picture book collection all about the weather will teach our SoCal kiddos what a Snowy Day, Rainy Day, and Windy Day are! (Sunny Day too, but you can probably re-gift that one to your cousin from Seattle). Ages 3+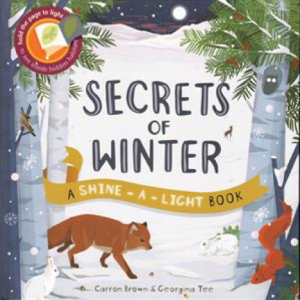 Who is out and about during wintertime? Shine a light behind the pages to see the hidden secrets of winter and a natural winter wonderland full of surprises! Ages 3-8.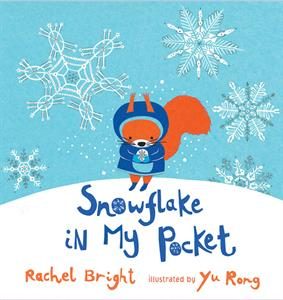 A visually stunning, feel-good picture book filled with distinctive, awe-inspiring paper-cut artwork.

A friendship story, a story about patience and longing, this delicately-crafted book features a cut-out window in Squirrel's oak tree home, giving readers a sneak-peek of the transition of fall to a wintry world outside, and capturing the cozy, cuddly feeling of sharing a snowy night with a loved one.
**PSST…this book is one of our Customer Specials this month! Normally $12.00, now is $7.00**
*Bear is a father figure and the squirrel is his child, and the beautiful undertones could extend to foster or adoptive families, or you can just take it at surface level and enjoy it! Ages 3-7.
About Renee's Book Corner
Renee May is a Team Leader and Educational Consultant with Usborne Books & More! based in San Diego, CA. She has spent the last 18 years traveling the world as a helicopter pilot in the United States Navy and just recently joined Usborne Books & More as her journey into motherhood has had her flying fewer helicopters. Renee's Book Corner is our official San Diego Beer & Coffee Moms partner, providing us with toddler story time at our meetups. She is an amazing mother, entrepreneur and San Diego Moms Blog partner.
If you are interested in learning more about becoming an Usborne Books & More consultant, or about Renee and Usborne Books & More, feel free to contact her directly at [email protected], join her closed Facebook Group or follow her on Instagram @reneesbookcorner for more information. Renee's Book Corner featuring Usborne Books & More is an exclusive SDMB partnership with special perks all year long for SDMB Moms.
http://www.reneesbookcorner.com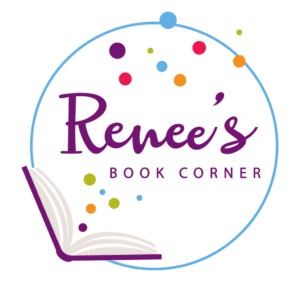 PERK ALERT – Make a purchase of $40+ to receive access to the current Customer Specials ("Snowflake in my Pocket" for only $7.00), plus a FREE MINI book when joining Renee's closed VIP Facebook Group! Just mention "THIS" post!