What an amazing time we had at our first Santa event- Sips and Sweets with Santa.
This event couldn't have been done without our co-sponsors, Encinitas Elks Lodge and Elks Lodge San Diego. They worked together to allow us to use the space at the San Diego lodge, and we are so greatful. These organizations are a back bone of their respective communities, serving and volunteering their time and energy all year long.
---
EVENT DETAILS
WHEN: On Saturday morning, December 3rd, 2016, we had over 40 families attend our sold out event!
The DETAILS: Upon entry, our families received a swag bag full of goodies from some of our partners, a raffle ticket for some amazing giveaways, and then they walked into a room full of fun. We had plenty of hot chocolate, crafts, cookie decorating and playtime for everyone. When Santa came in, the excitement in the room amplified as he went around to say hello to all the kiddos. Our amazing photographer, AshRo Co. Photo, was there to capture Santa with our kiddos and families.
Once Upon a Farm had a table set up with yummy snack pouch samples, and more importantly a super fun craft utilizing the lids of the snack pouches. This awesome ornament craft for the kiddos was a fun and easy way to teach them how to recycle.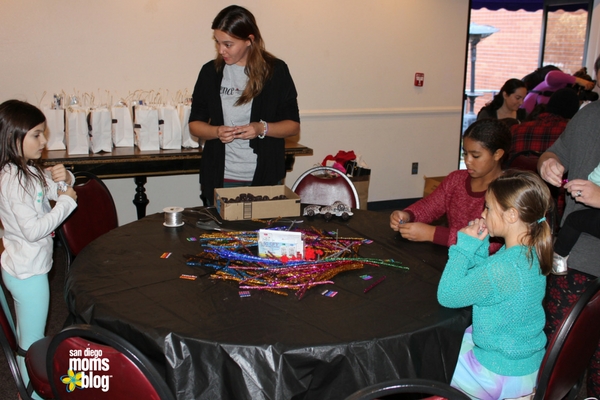 We had the ladies of Rockin Jump San Diego giving away fun prizes and free jumps to all our guests! They also gave us a larger prize full of jump passes for our giveaway.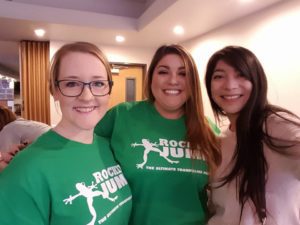 Sammy's Scrumptuous Selections graciously made us some Christmas cut out cookies to decorate, and the kids LOVED it.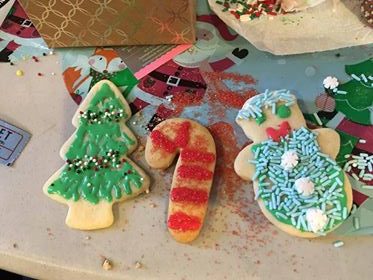 Our Family Spa went over and above with giving our families (kids included!) a 5 minute massage. I mean, who doesn't need one of those!? AND they also provided a fun play area that was such a hit for the little kids. Not only that, but they gave away a ONE HOUR massage. Our Family Spa is perfect for families, so maybe you can ask Santa for a massage for Christmas!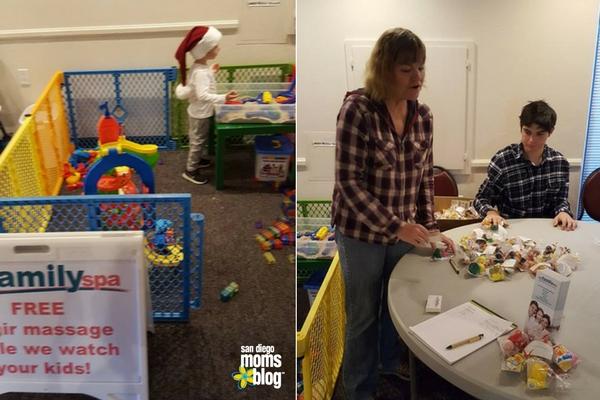 La Mesa Dream Dinners had a super fun craft for the kids that kept them quite busy. They asked the kiddos questions about what their favorite dinner was and let them do some fun coloring.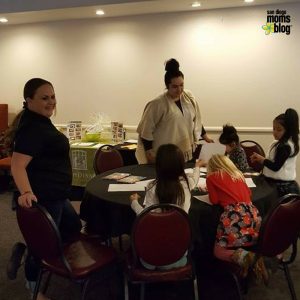 We also had a fun reindeer food craft provided by BFFStampers. This craft is great for all ages, even the tiniest of our guests. There was so much to do!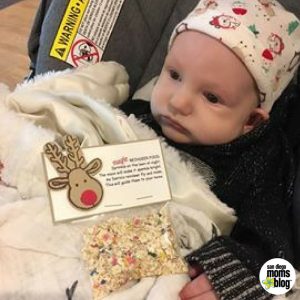 The Crafty Tees hit it out of the park again with our super cute photo props and Baby's First Christmas banner. It was perfect for all the little bundles of joy that came to enjoy their first Christmas festivities.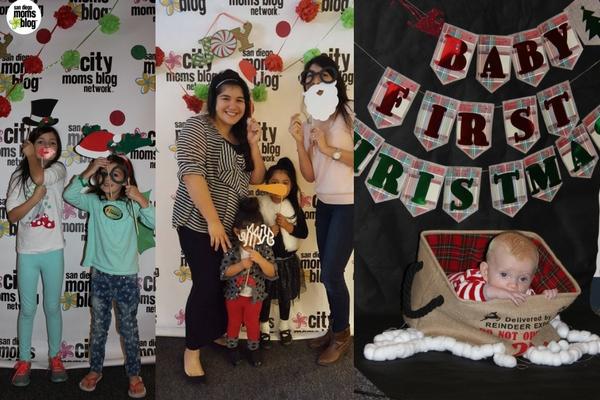 Our biggest giveaway was a Step2 play kitchen, valued at $300. We set it up at the event for the kiddos to play with, and then one lucky family got to take it home!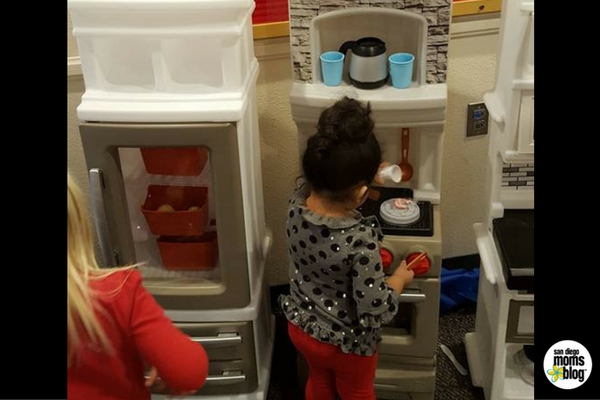 Our swag bag partners included:
| Jamberry | Fruigees | The Pencil Grip, Inc. | BFF Stampers | Lemi Shine |
| Kids Hair Salon | Simply Soothing |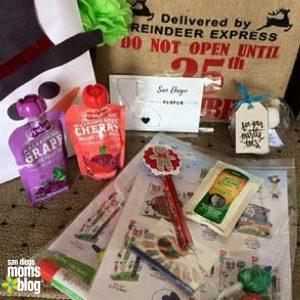 Don't miss out on our future events! We would love to see you there. Subscribe to our weekly newsletter so you don't miss our updates and event announcements.