This past weekend our family of five had a photo shoot session with Shoott, a professional photography company that recently launched here in San Diego and we couldn't have been happier. The entire process was seamless – from booking, to the session itself and of course the final products, the photos. We will cherish these for a lifetime.
When it comes to booking photo shoots with my three young kids, convenience and affordability are extremely important to me. It's likely one or all kids will end up crying and it is hard to capture a photo of all five of us smiling. I was blown away by the professionalism and talent of our Shoott photographer, Andrea. She was engaging, patient with my kids, and successfully captured all five of us smiling in almost all of our session photos.

When you only pay for the photos you love, there is no pressure of high cost sitting or session fees. Not only that, but you can purchase all of your Shoott session photos for only $220! I don't know about you, but I have spent nearly that much at the JC Penney Portrait Studio, which is basically bare bones. For 40 or more photos (we had much more that, with thanks to Andrea's efficiency with our 30 minute shoott), this is a steal for professional photographs.
Why Moms Will Love Shoott:
Convenient scheduling. Shoott allows you to book a session that fits into your schedule. Their 30 minutes sessions can be done at various locations across San Diego County such as Balboa Park, La Jolla Cove, Sunset Cliffs, Fletcher Cove and Terra Mar Point.
Customized photo shoots. Shoott's hand-picked professional photographers have a way of bringing out your personality. They will make you feel comfortable as they capture the perfect shot. Our photographer, Andrea, reached out to me the day before our session to see if I had any requests. I let her know that a few head-shots for myself and my husband would be great, as we always get photos of our kids but rarely of ourselves. She was phenomenal at capturing candid photos and head-shots that really brought out our personalities. If your photo shoot is for a specific occasion, they will make sure you get what you want out of the session for that particular occasion.
Pay only for the pics you love. That's right, you only pay for what you love. It is unlikely you do not purchase any photos at all. I loved all of our photos, making it impossible for me to narrow it down to just a few or even ten photos. You can purchase photos individually, your ten favorites, or the entire shoott!
Shoott is making professional photography more accessible to everybody, particularly families in the San Diego area!
With their fun and Insta-worthy 30 minute outdoor sessions, you receive a digital gallery of 40+ high-res, lightly edited photos in 3-5 business days, and only pay for the photos you love at $15 or less per photo. Their sessions are great for family portraits, holiday cards, personal branding, social media, engagements, and more. A 5-star rated service from a female-run startup based in NYC, Shoott has recently launched in major cities in California and Texas.
Promo-code

SANDIEGOMOMS
for 10% off orders of 5+ photos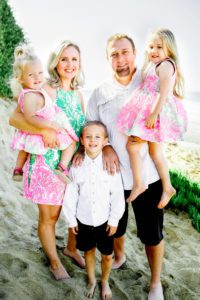 Price of Shoott?
$15 for one photo, $120 for ten or $220 for all (40+).
Would you recommend to a friend?
I highly recommend Shoott to all of my friends!
Who is Shoott best for?
Anyone! By my request, Andrea took some head-shots of both my husband and I, as well as photos as a couple, photos of our kids and photos as a family. Whether you are looking for lifestyle images or head-shots of yourself, engagement photos, family photos or holiday photos, Shoott does it all!
Any tips or recommendations for people who use Shoott or purchase photos?
You can easily book online to see which dates and locations work with your schedule. There is no pressure of having to decide on the spot over the phone. If you are on a tight budget, remember you only pay for the photos you love, but don't be surprised if you love them ALL!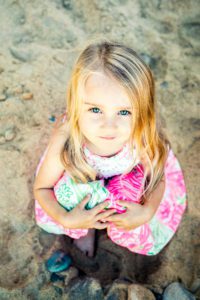 Anything else you would like us to know?
I have to give a huge shout out to our photographer Andrea! She did a fantastic job keeping my kids happy, capturing candid shots and bringing out the best of all of our personalities.
On a Scale of 1-10 (1 being worst / 10 being best) what would you rate this product?
If I could give it 100, I would! For the sake of this scale, a 10!
Product Reviewed by:
Tabitha Frost, Contributing Writer, San Diego Moms Blog
Is there a product you'd like to submit to become #SDMBApproved? Click here!