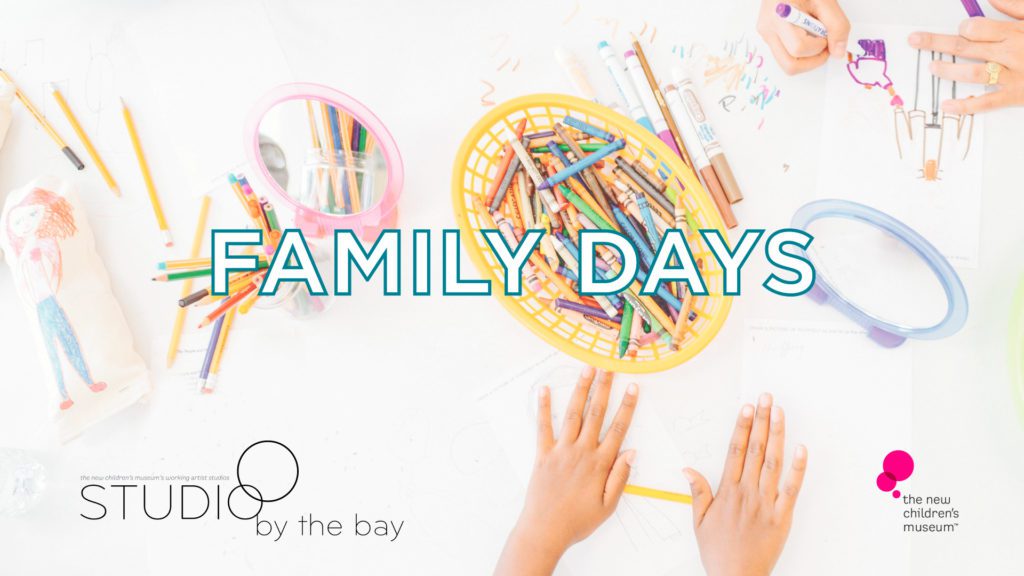 My family and I had a truly wonderful time at the Studio by the Bay Family Day in October. As longtime members of the New Children's Museum, we really enjoyed getting some one on one time with the staffers running the event. Each of them took the time to sit down with my children and personally guide them through the process of making their own Halloween magnets, which was super sweet to watch. We loved spending the afternoon at Seaport Village too, it is such a beautiful view with lots of fun things to see and do. ~Daphne, SDMB Managing Editor
Seaport Village, a San Diego destination for shopping, eating and strolling, has teamed up with one of our favorite family-friendly locales: The New Children's Museum! Located in Seaport Village's Lighthouse District, Studio by the Bay offers guests the chance to interact with and learn from local artists-in-residence.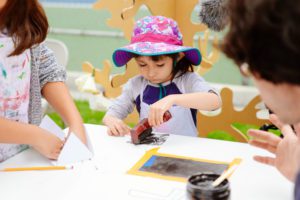 Looking for something to do with the kids this weekend?
Studio by the Bay Family Days is a FREE kid-friendly workshop. Alongside real artists, kids can create, experiment and discover with themed arts-and-crafts projects! October's installation featured spooky Halloween crafting with glow-in-the dark paint!
The next workshop will be hosted this Saturday, November 2 from 10 a.m. to 2 p.m., and will celebrate

Dia de los Muertos

(Day of the Dead) with colorful crafts including sugar s

kulls and paper flowers!

On December 14, Studio by the Bay Family Day will be featuring giftable art projects, like "shrinky-dink" jewelry and holiday cards!
After the kiddos complete their masterpieces, stroll around Seaport and check out the dozens of retailers, restaurants, art installations…and don't forget to take a ride on the Historic Carousal! Some of our favorite stops around Seaport include Alamo Flags, Captain's Cove, Safari Animal Collection and the Seaport Fudge Factory.
Our SMDB Team Members Daphne & Xochitl took their families to the first Studio by the Bay event and both agreed this event is one you don't want to miss!
Here is how to find it.