My family and I, moved away from San Diego in 2007. Ready to start over in a more affordable location. We headed back east and lived in Ohio for 4 yrs. One of the main reasons we returned to San Diego, (besides THE WEATHER) was the diversity!
I grew up in National City, amongst it's predominantly Latino population. I am the youngest child and grew up with biracial siblings.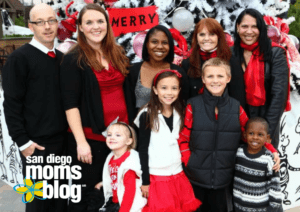 I spent most of my youth learning about the cultures that surrounded me and being fascinated by those differences. I was taught to love people for who they are and for that I am grateful. I wanted to ensure that my children would have that same upbringing.
San Diego is a hub of diversity. Our town is home to people from all over the world, which blesses our community with a vast array of international cuisines and also the wonderful collection of cultural events, etc.
Here are some events coming up this month!!
February- March 12. Continue to celebrate BLACK HISTORY MONTH at UCSD. Go check out : Tell us How UC It: A Living Archive Exhibit. FREE Art exhibit.
St. Patrick's Day Parade and event info, check out Mom blogger Felicia's recent post!
Sun 3/12- National City hosts the 5th Annual International Mariachi Festival FREE!
3/11 Cry San Diego Holi festival at Miramar College. Come learn about Indian culture and help raise funds for an awesome program.
3/10-3/12 San Diego Cherry Blossom Festival at Japanese Friendship Garden. Explore San Diego's Japanese culture by celebrating Spring at Balboa Park.
3/12 Temple Adat Shalom Men's Club Annual Purim Carnival. Enjoy some family fun and gtry out some Jewish
favorites!
3/16 San Diego Latino Film festival www.sdlatinofilm.com. Get your film fix at this years festival! More adult fun with Latino Sabor, Food, Beer, and Wine festival on 3/18.